Stosa Karma kitchens.
Clean-cut design and essential shapes, this is our watchword.
Designed for customers who love clean lines, and to bring out the best in contrasting materials and colours, Karma stands out for its doors with integrated handle and for three types of opening mechanism that define and decorate the kitchen: full length handle, partial length handle, counter-grip handle – details that create an original look and guarantee maximum functionality.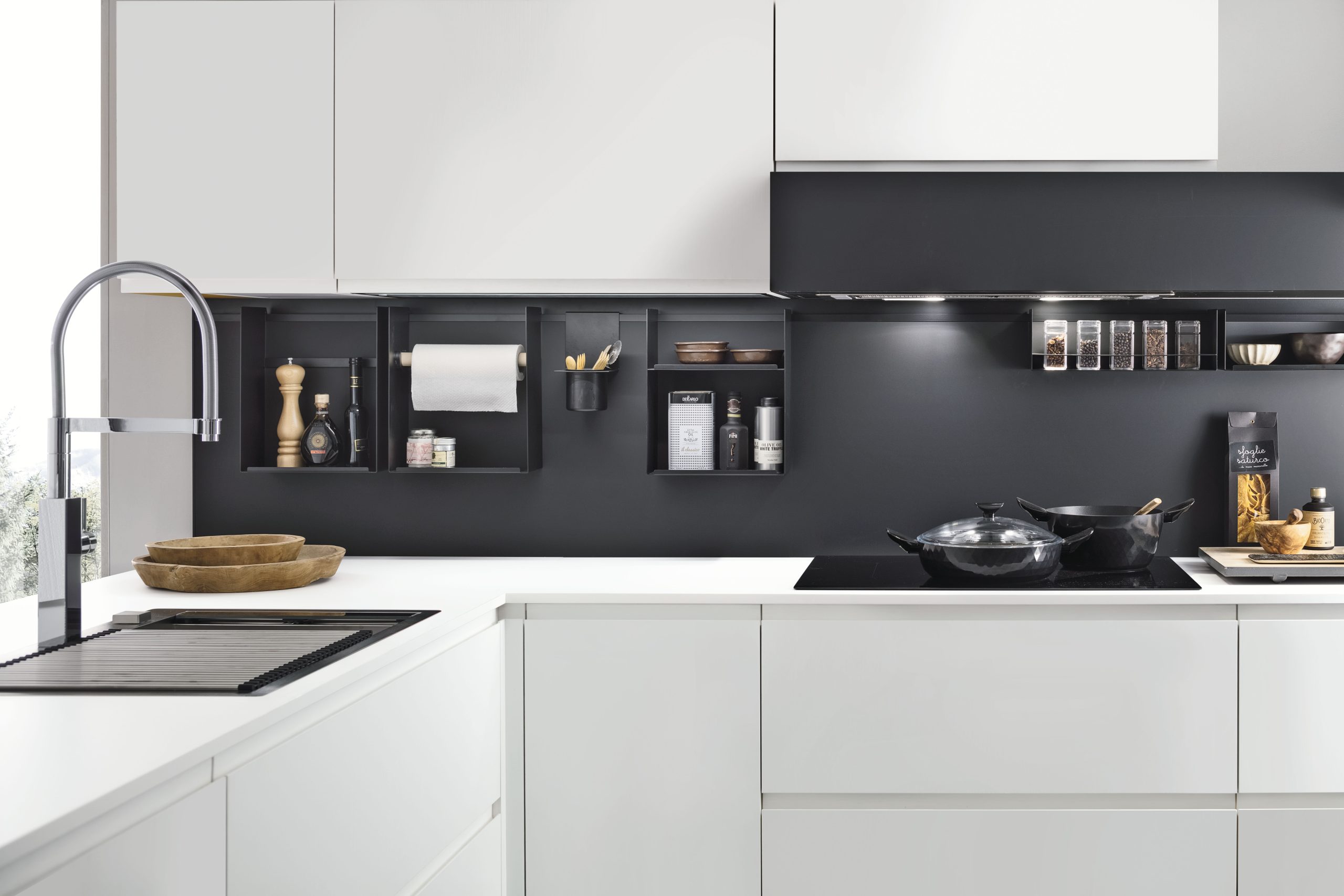 The elements that characterise Karma give a dynamic feel to kitchen compositions, and guarantee a visually balanced and cohesive style that embodies intelligent living solutions. Available with drawers of different sizes (12, 24 and 36 cm), Karma allows the designer to experiment with alternating volumes and clean lines to create a more compact kitchen.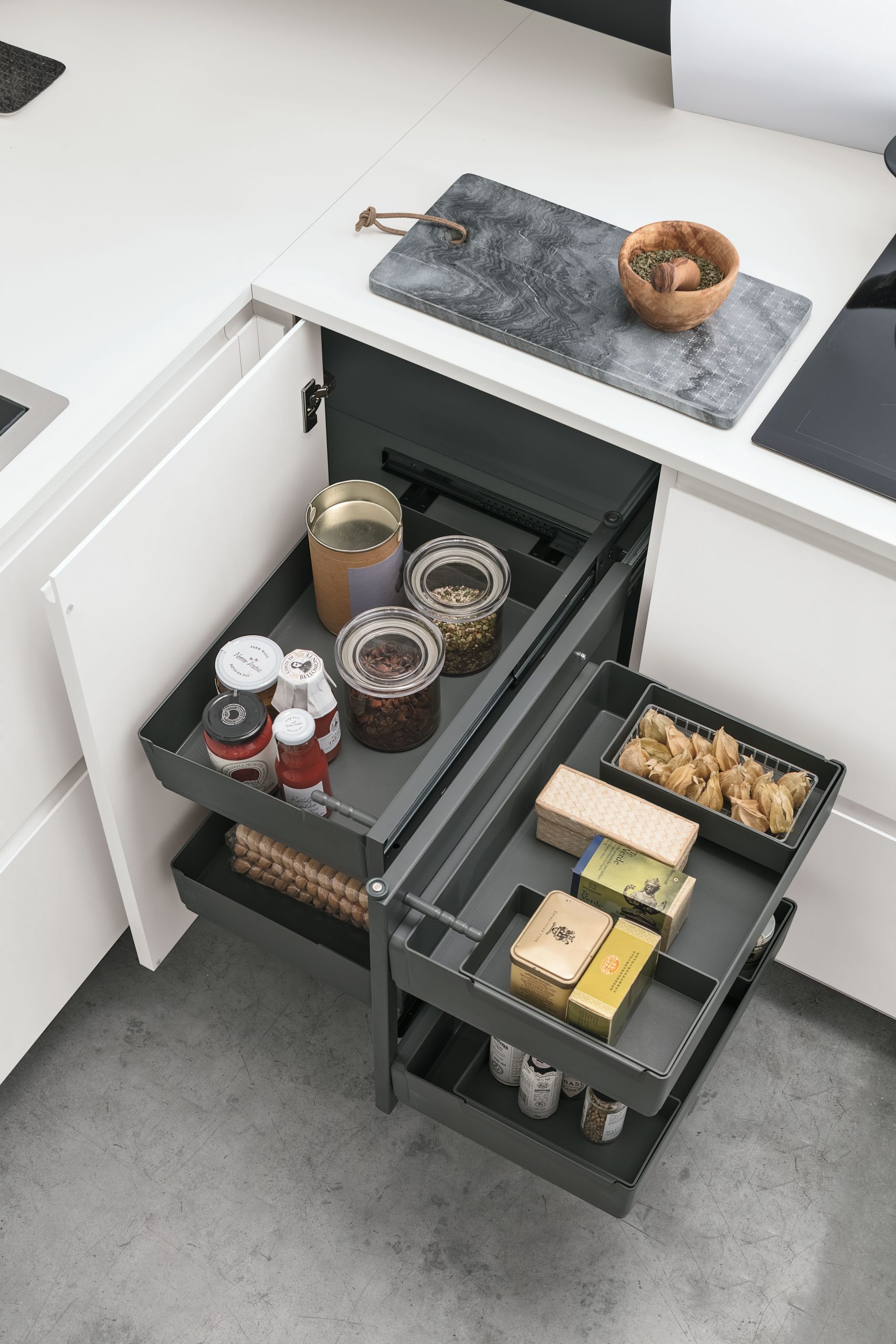 Corner base cabinet with two pull-out deep drawers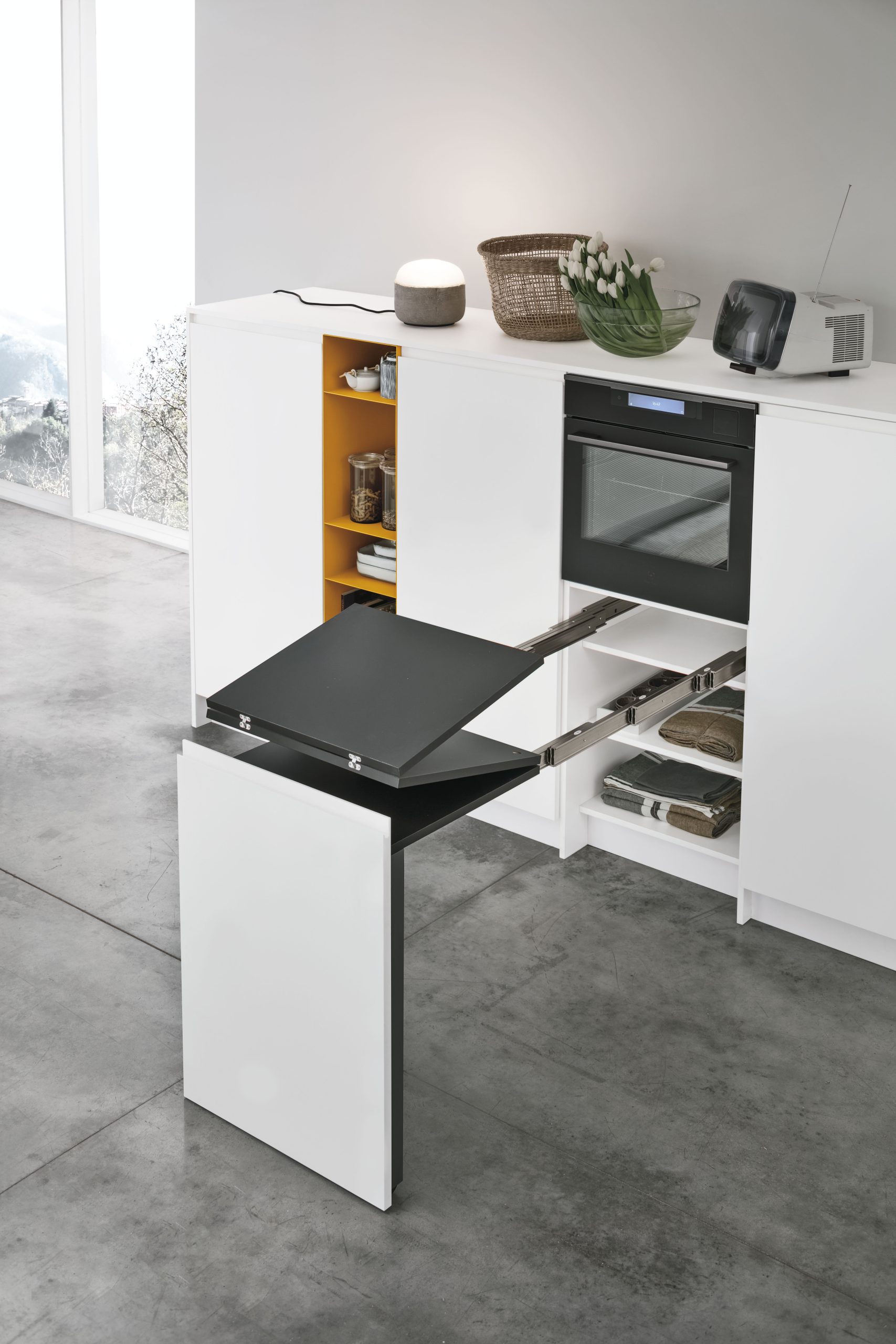 Pull-out Table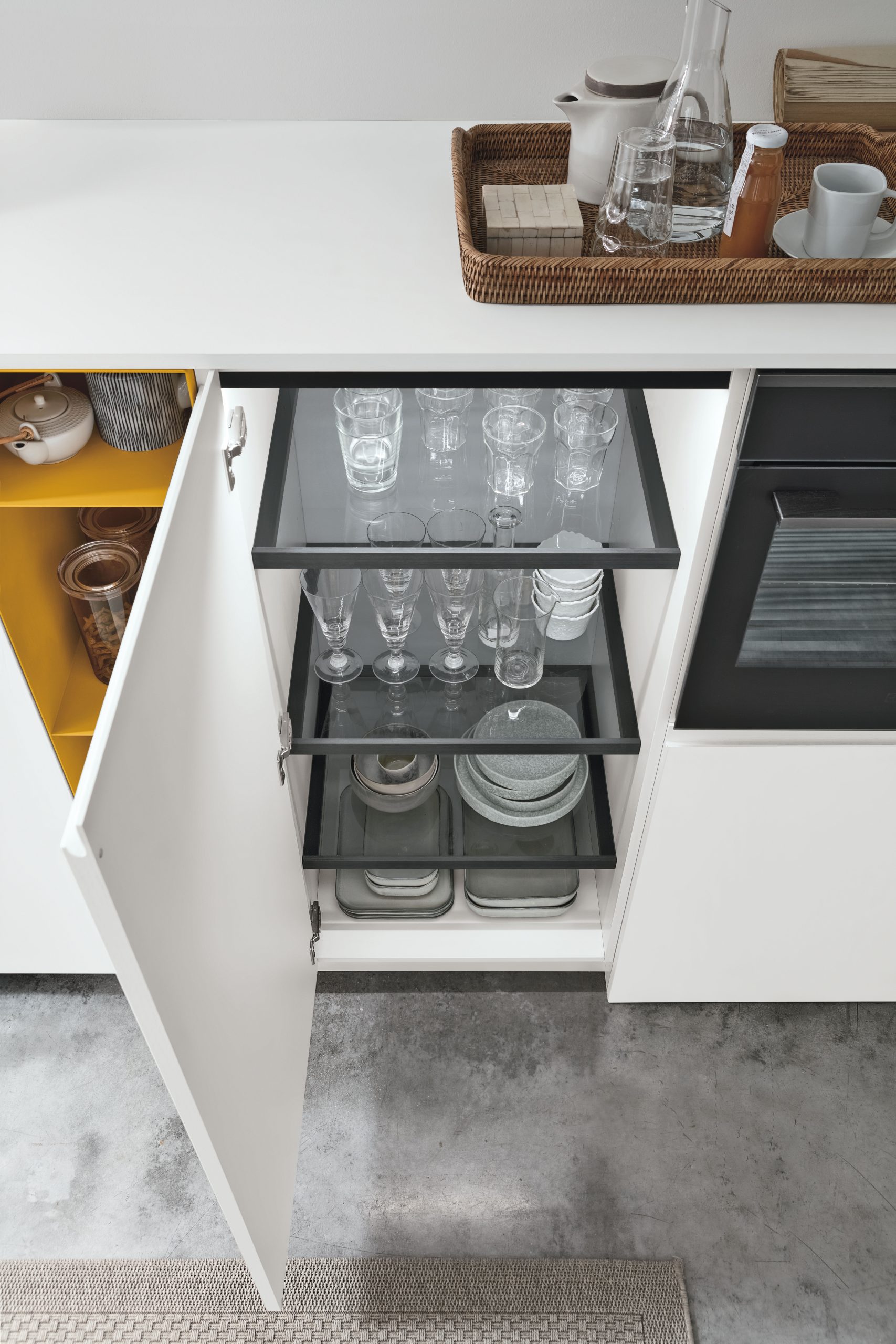 Strike glass shelf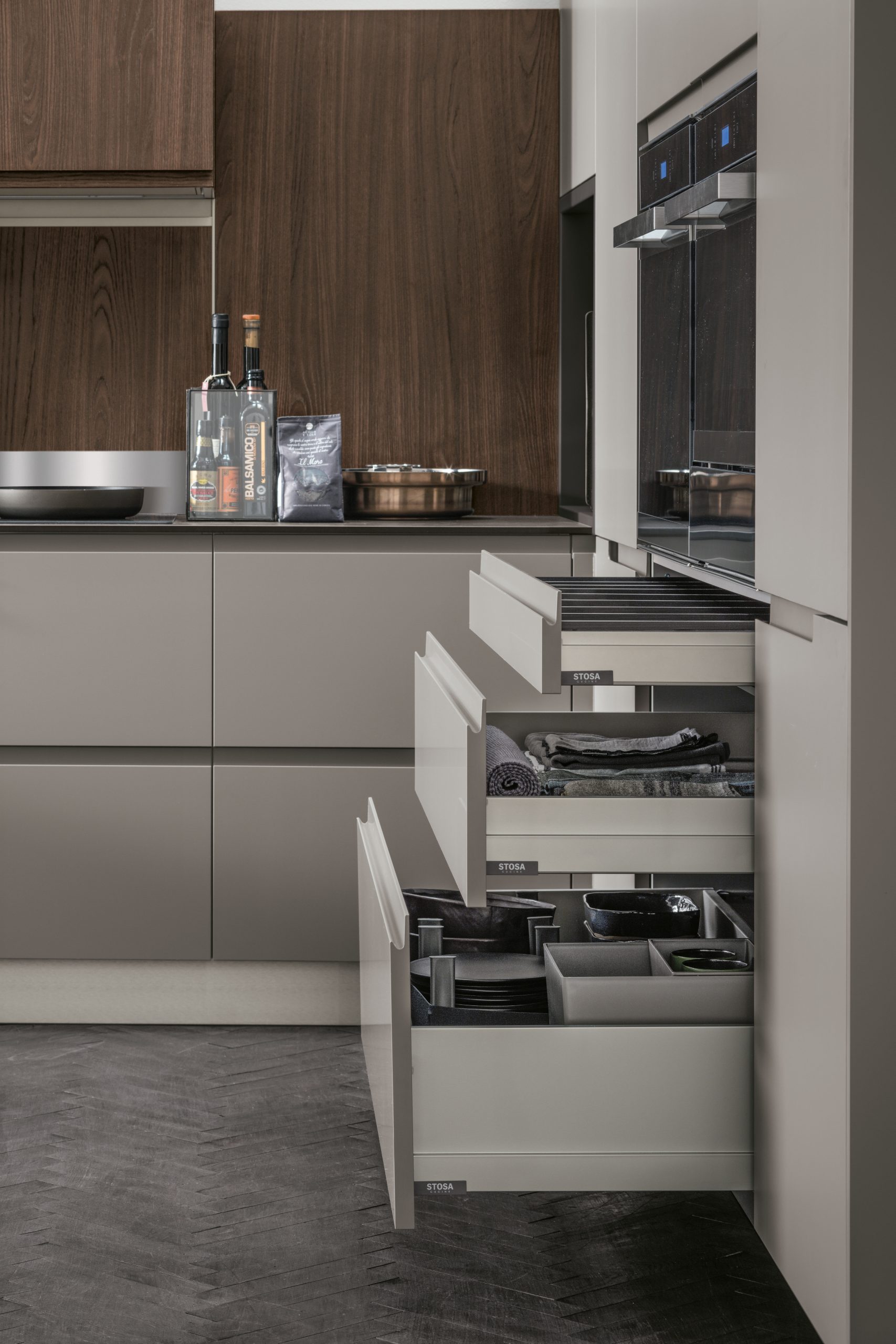 Module with two drawers and one deep drawer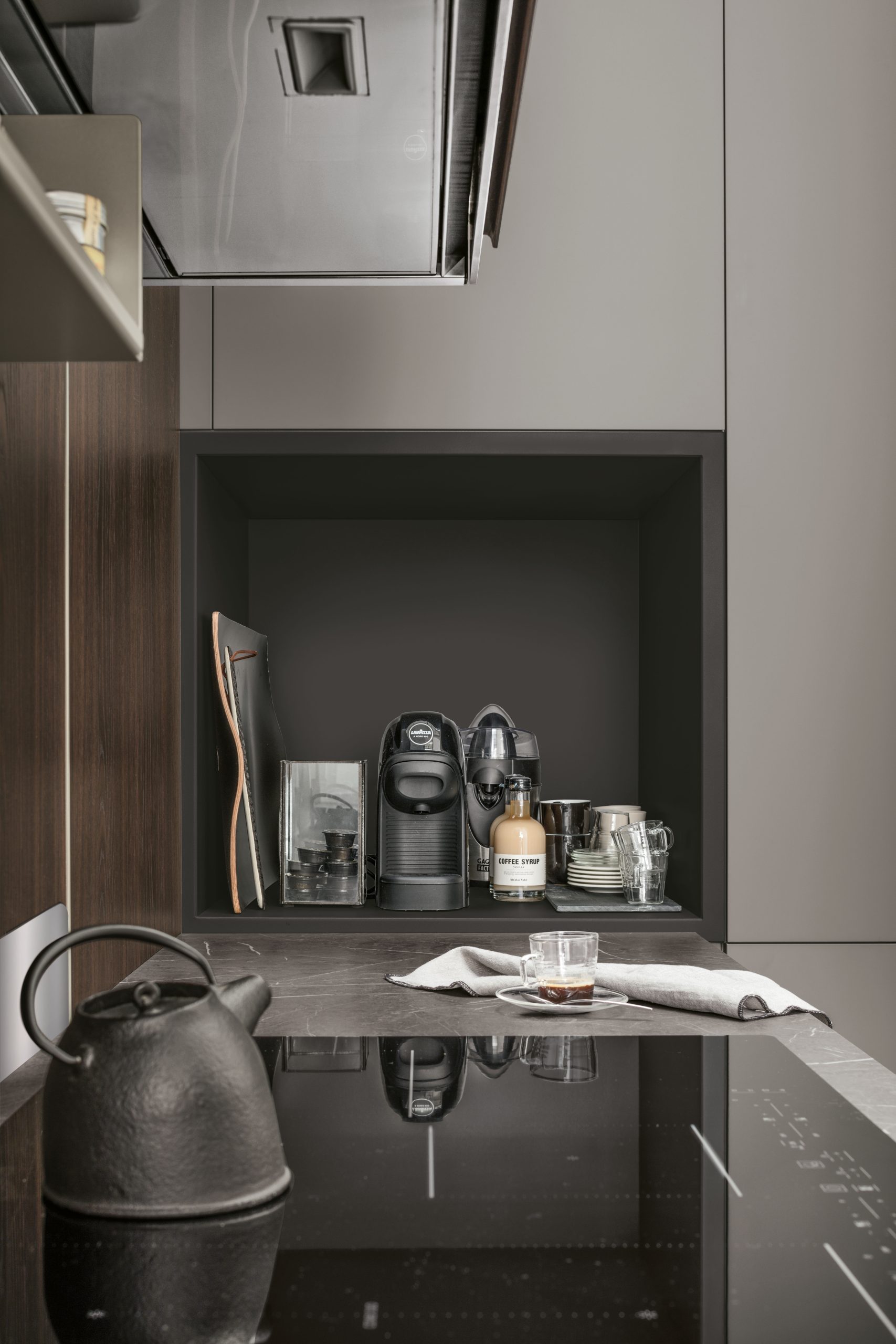 Nicchia ad angolo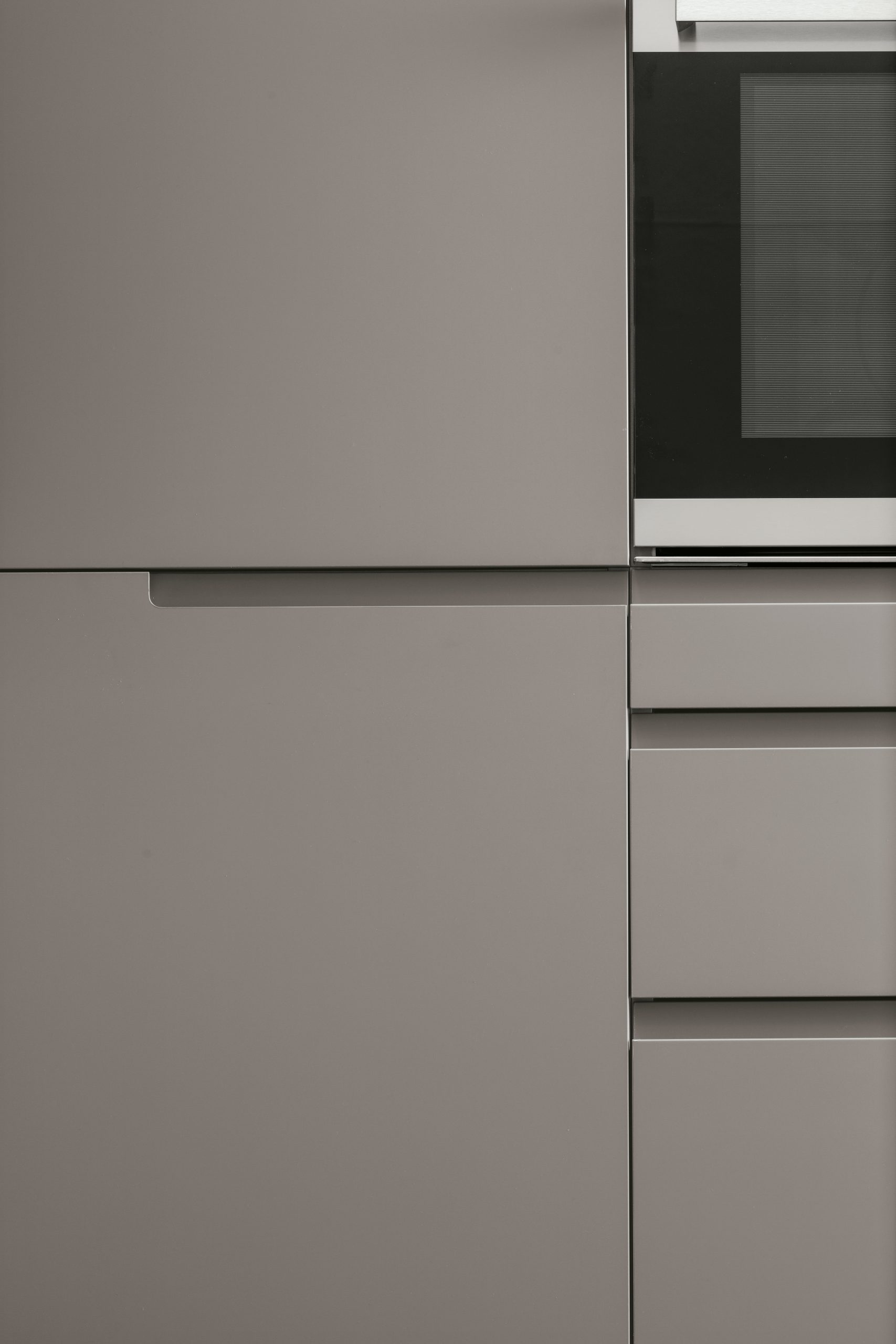 Corner niche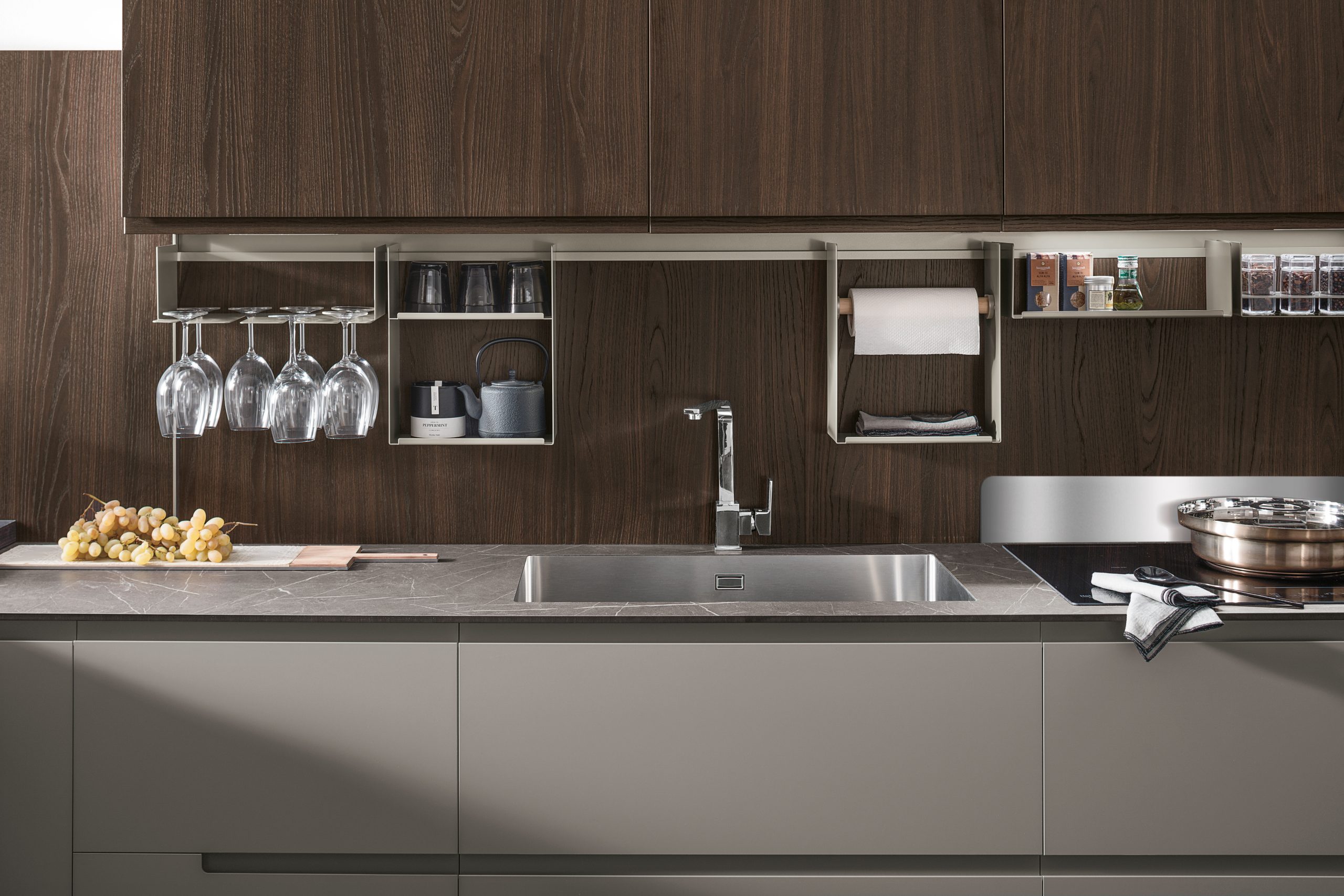 Full length and partial length integrated handle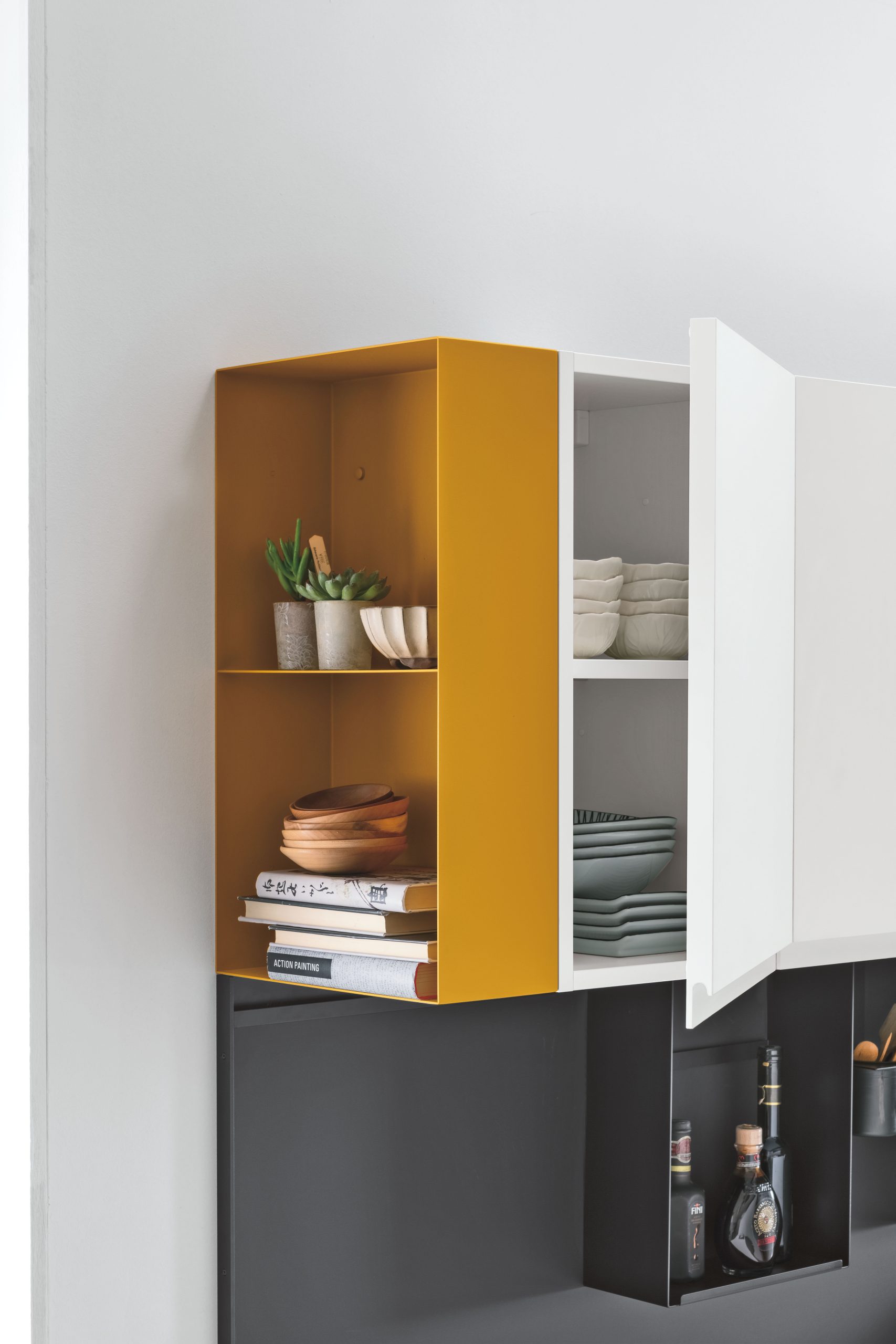 Wall unit with integrated open compartment
Colors and finishes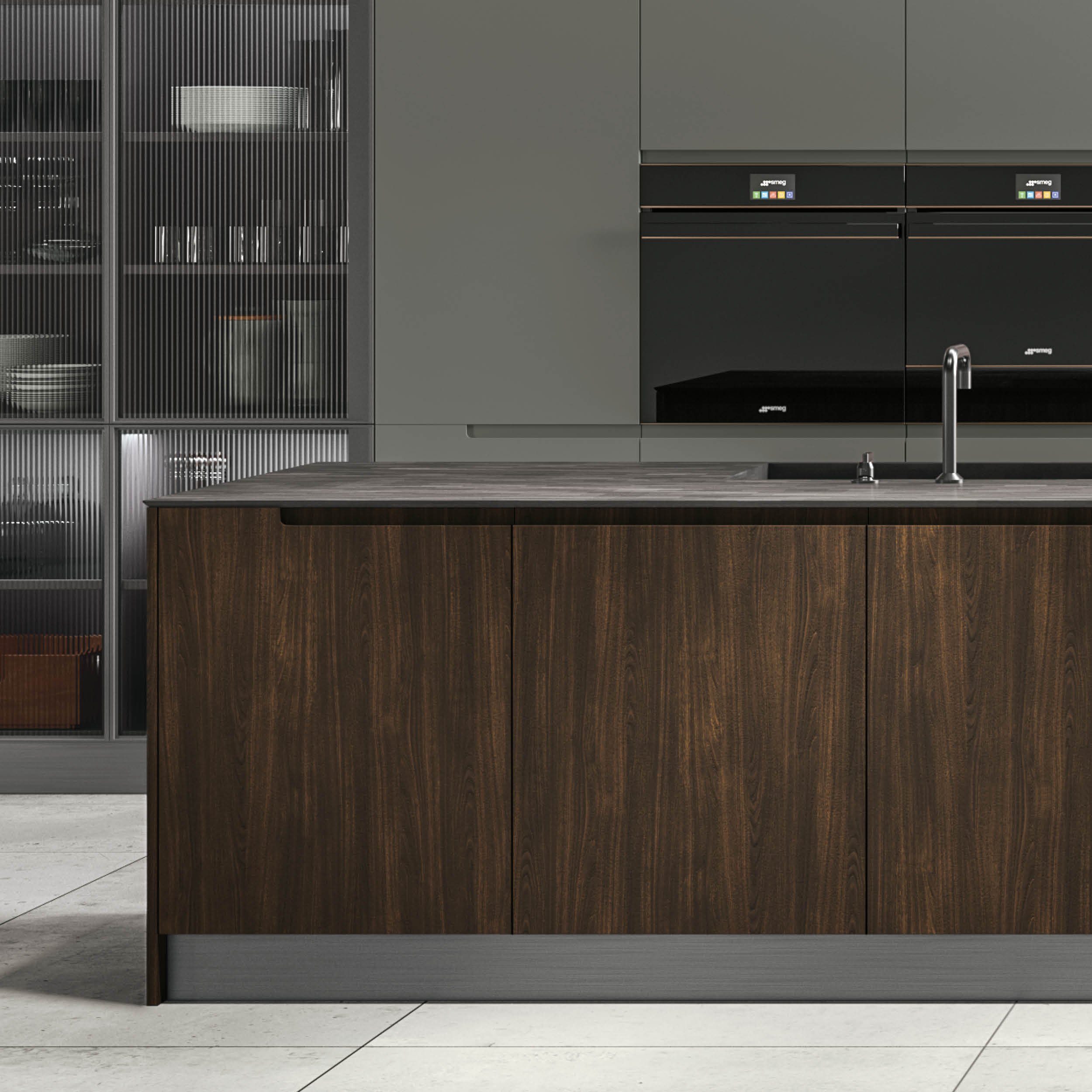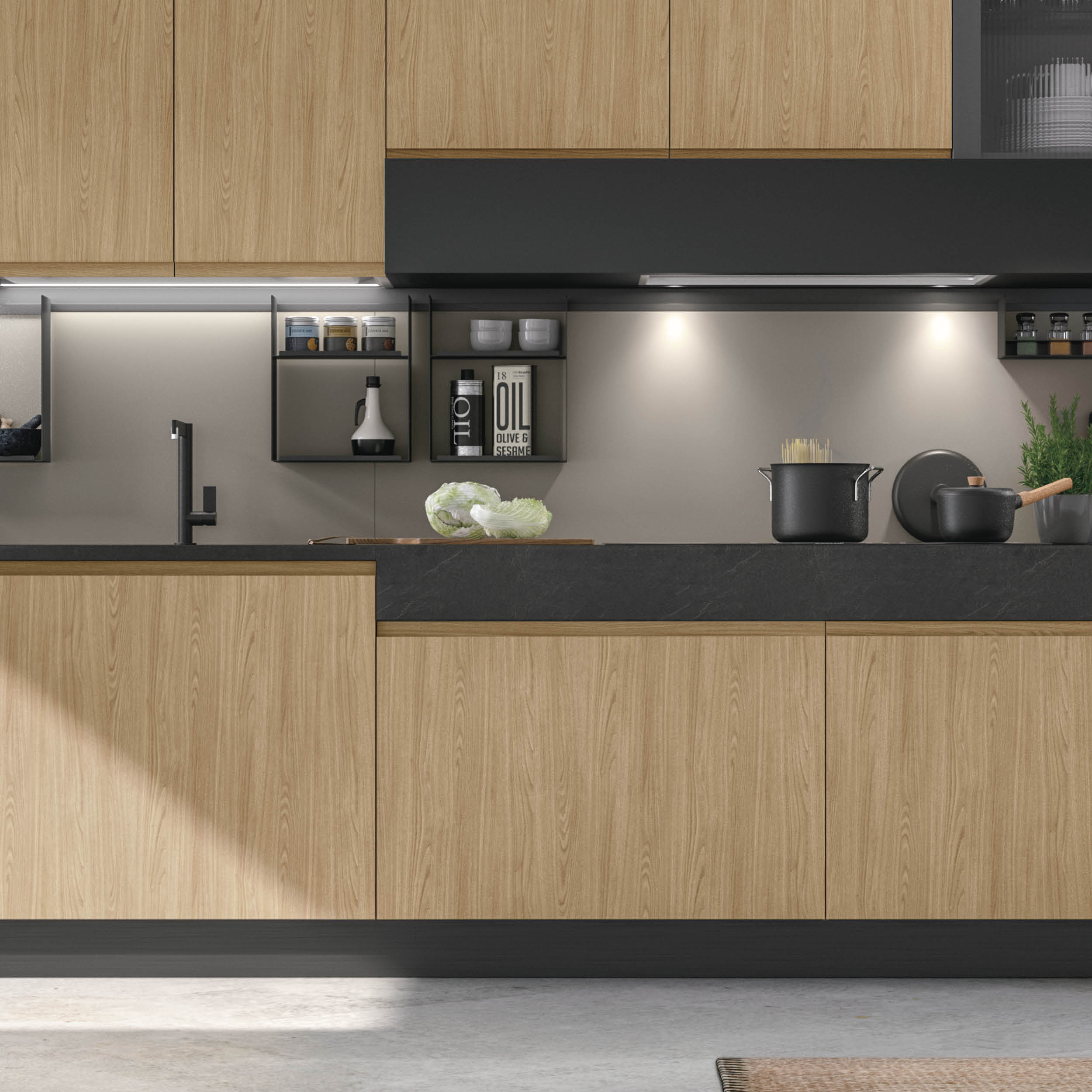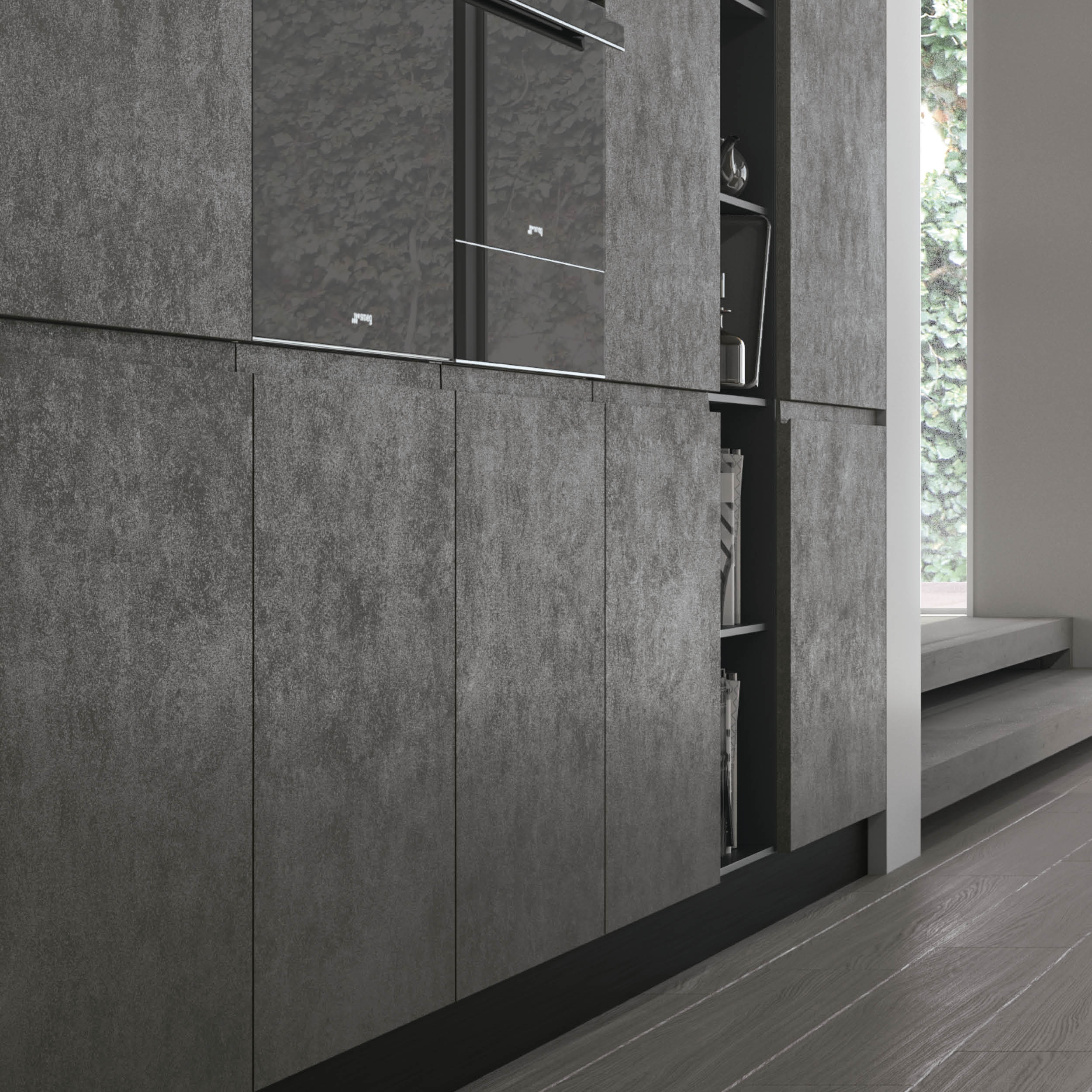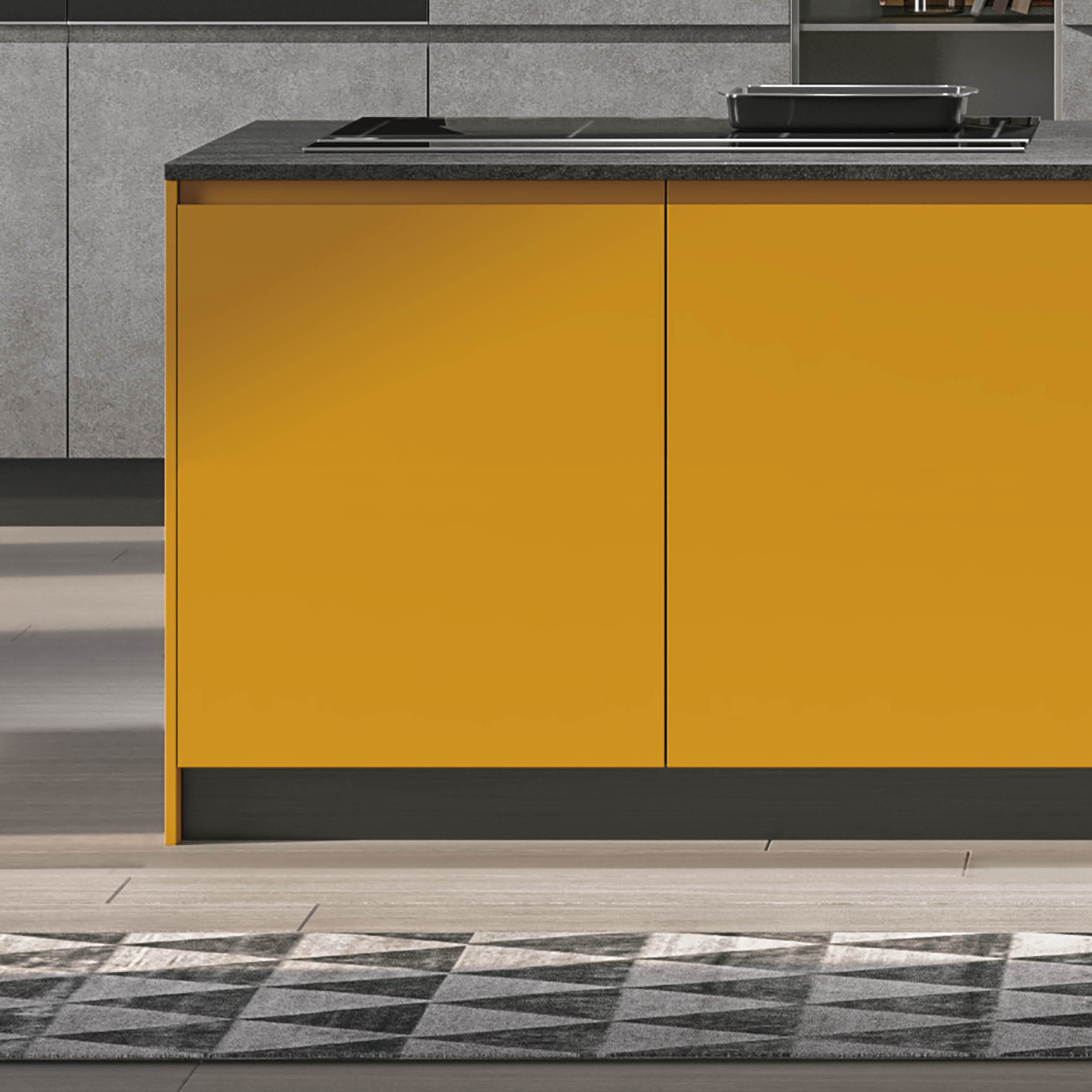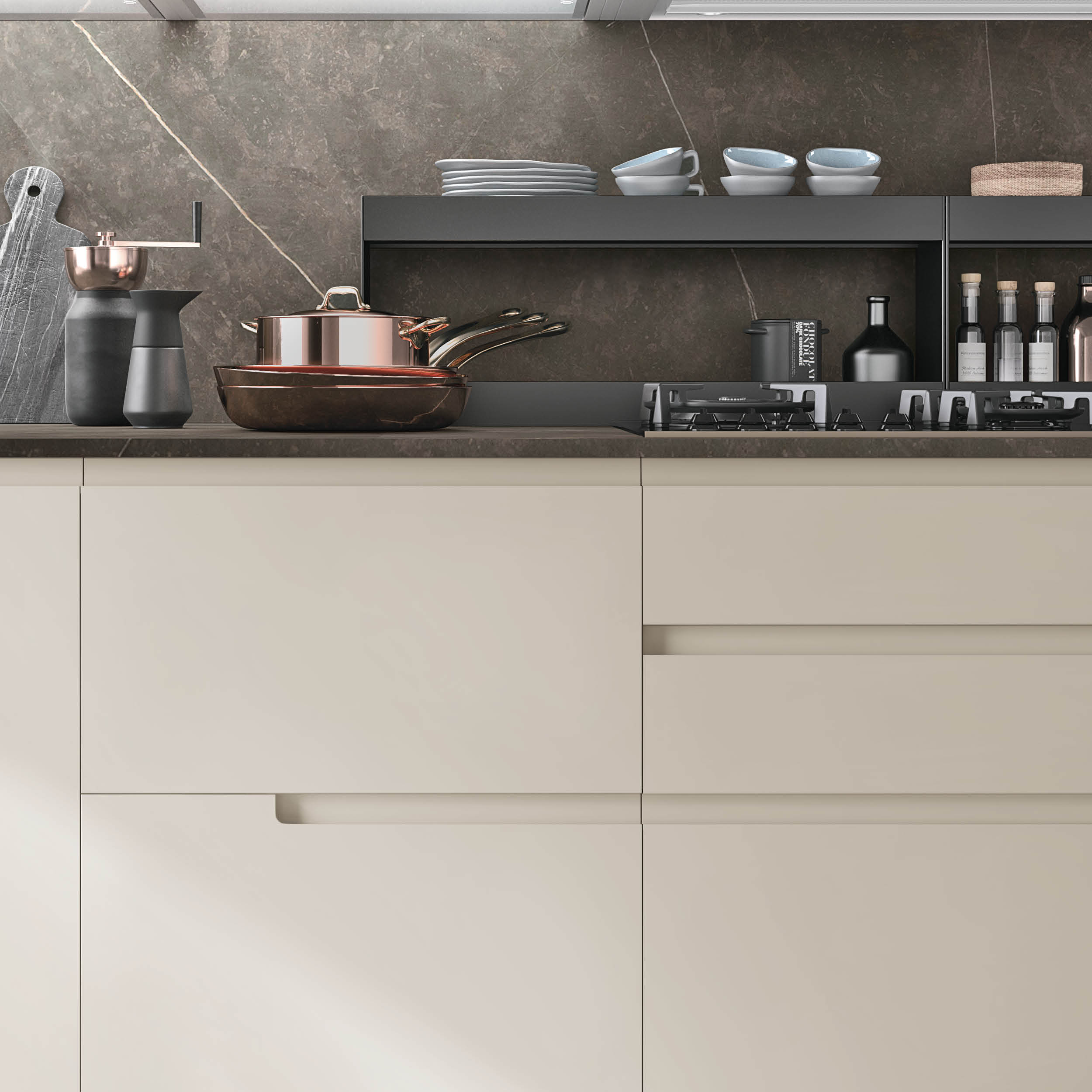 Discover all colour and finishes
Opening system
Discover all the opening system
Certified quality

CERTIFICATION TO ISO 9001: 2015
Stosa is committed to research and innovation in products and processes.

CERTIFICATION OF 100% ITALIAN PRODUCTION
Design, development and production are all 100% Italian.

FURNITURE OF CERTIFIED ITALIAN ORIGIN
Certified furniture is designed, produced and packaged in Italy according to the strictest standards of safety, strength and durability.

FSC® - Forest for all forever
Responsible management brand. Within the Stosa product proposal is possible to request the FSC® Certified products