STOSA: quality kitchens since 1964.
Stosa Cucine is the beautiful story of one man and his family, and how a dream became reality, guided by passion and skill transmitted from one generation to the next.
It is also the story of a great company that has been producing quality Italian kitchens for over 55 years and is internationally recognised and appreciated for its innovation and style.
1964
Piancastagnaio, Tuscany: production of the first kitchens begins in a 300 square meter workshop.
1985
The Sani family, owners of Stosa Cucine, oversees the company's growth and consolidation.
1990
A larger factory is purchased, along Strada Cassia in the Val di Paglia area.
2000
Stosa Cucine becomes a Limited Company. Already a producer of high-design kitchens, Stosa takes the important step of becoming an international brand.
2008
By now an expanding international holding, Stosa builds an imposing new HQ of over 50,000 square metres, still the heart of the great Stosa family today.
Look beyond
Stosa is an internationally recognised brand, with a constantly growing turnover, that continues to expand.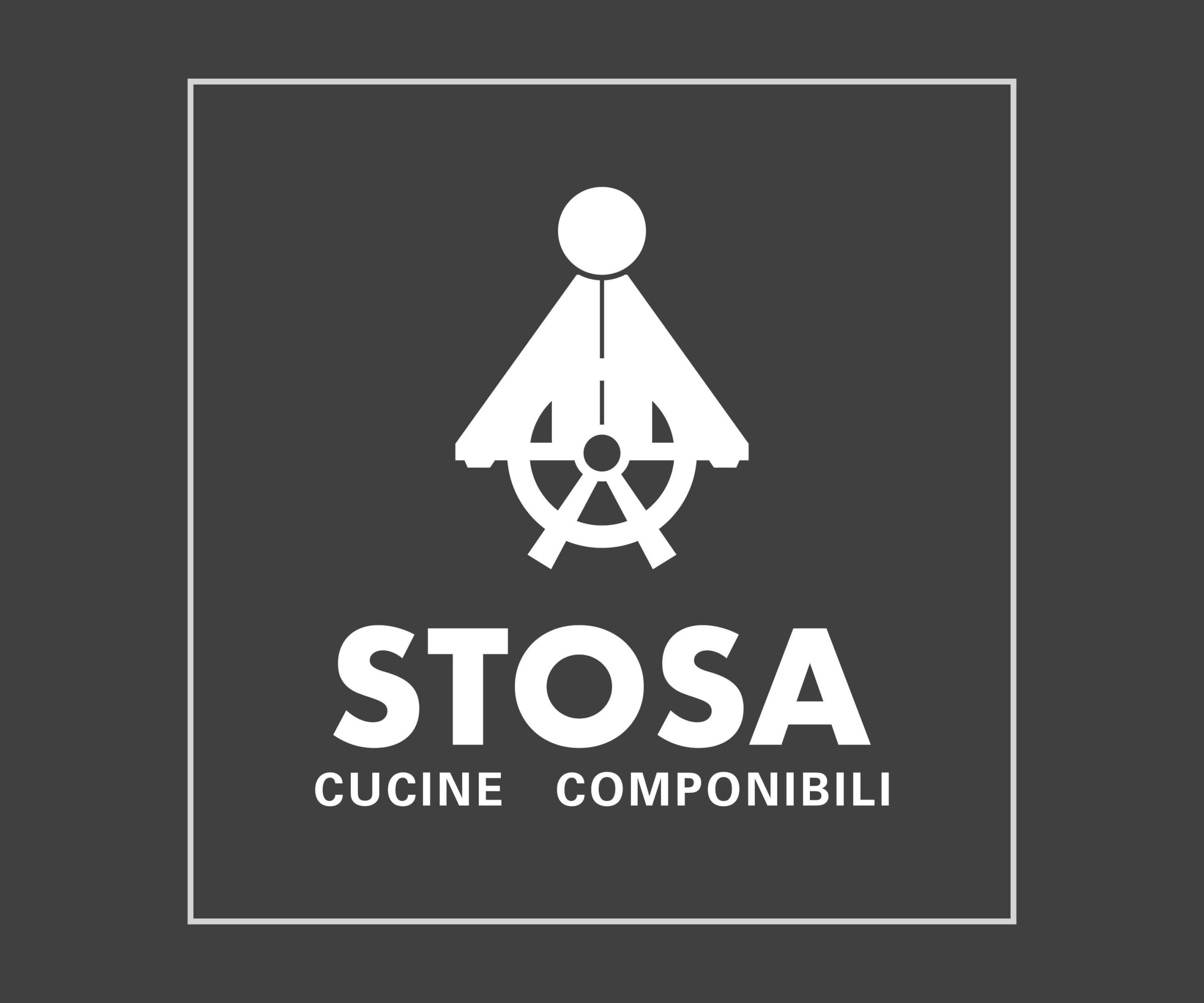 1964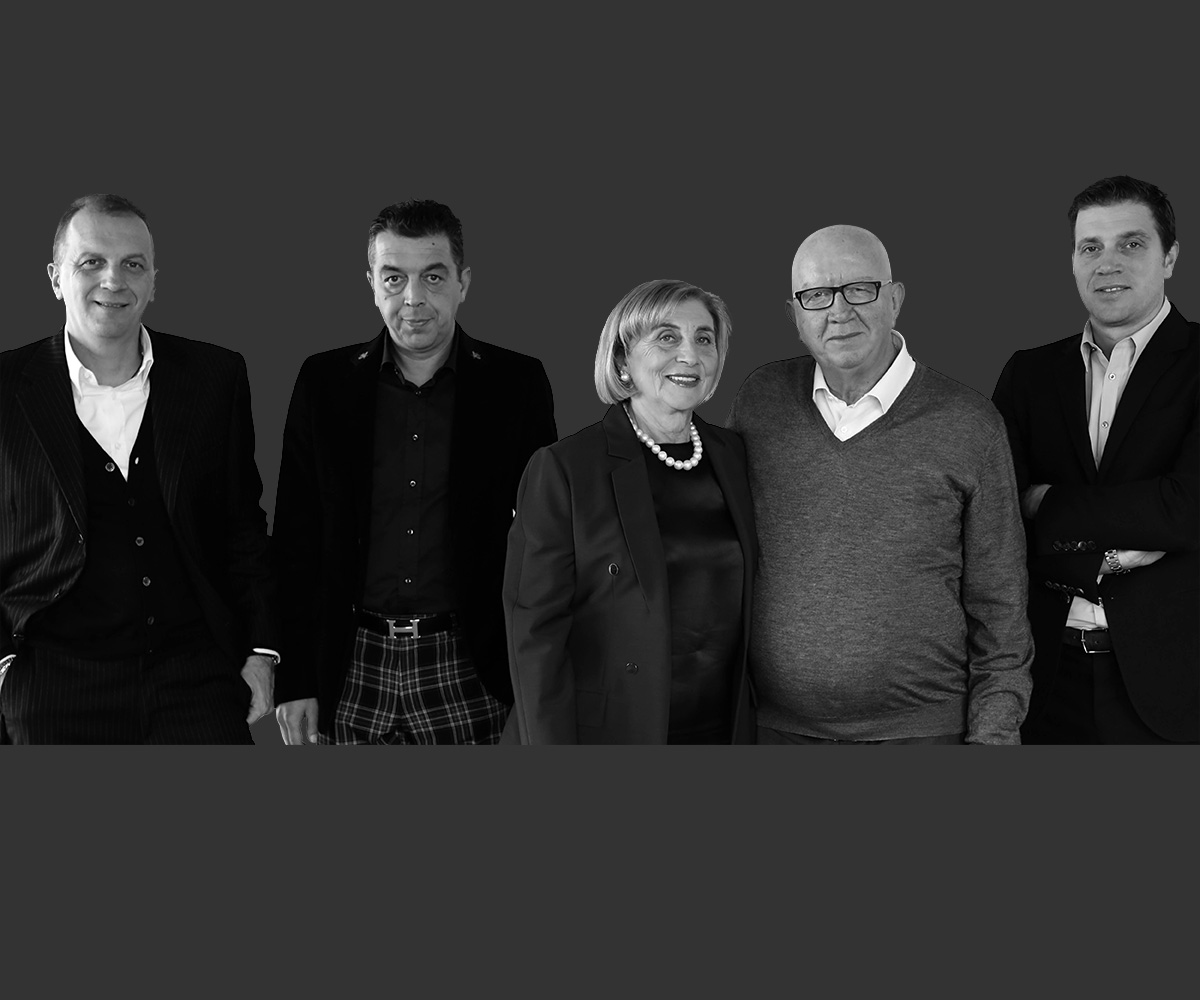 1985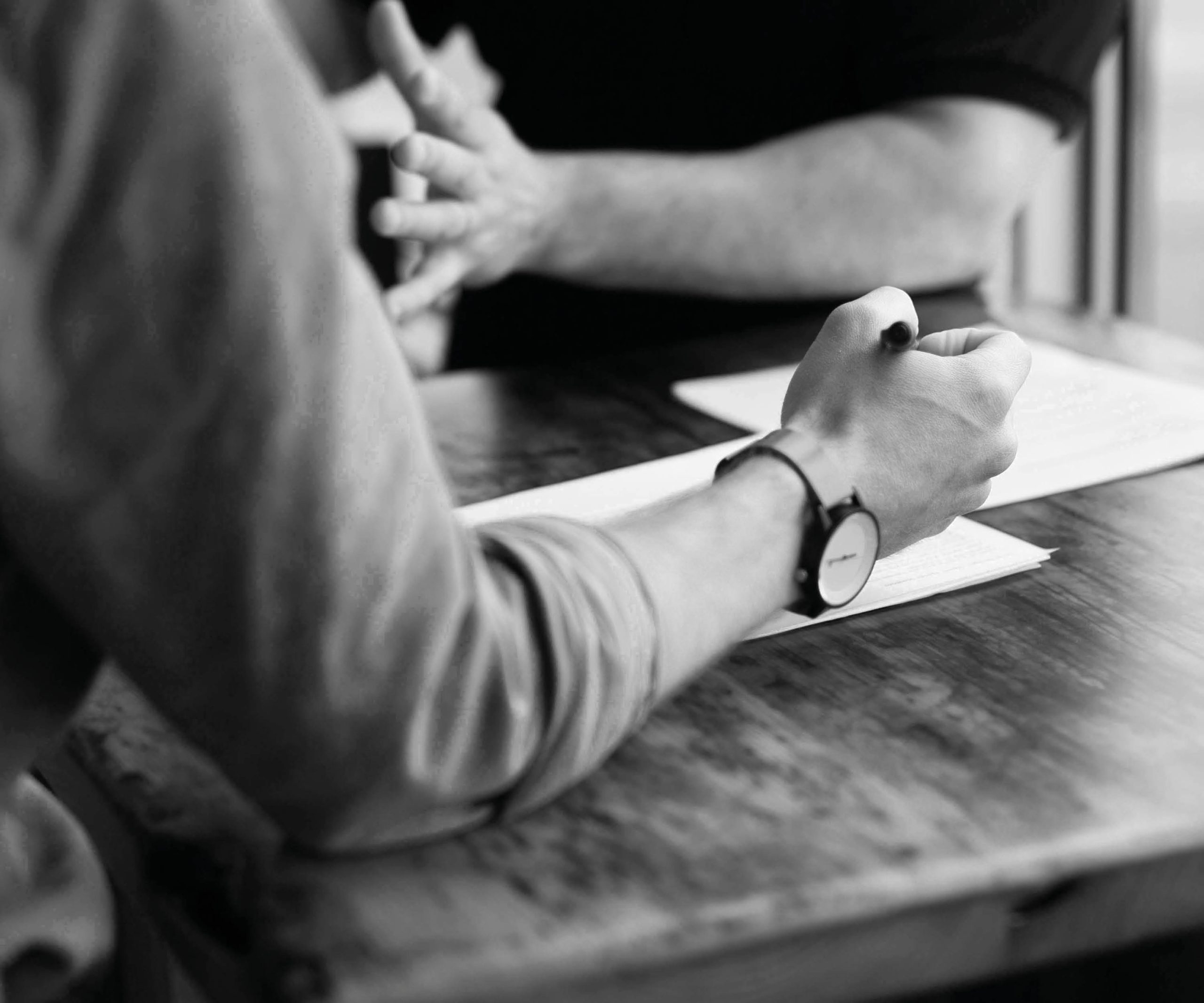 1990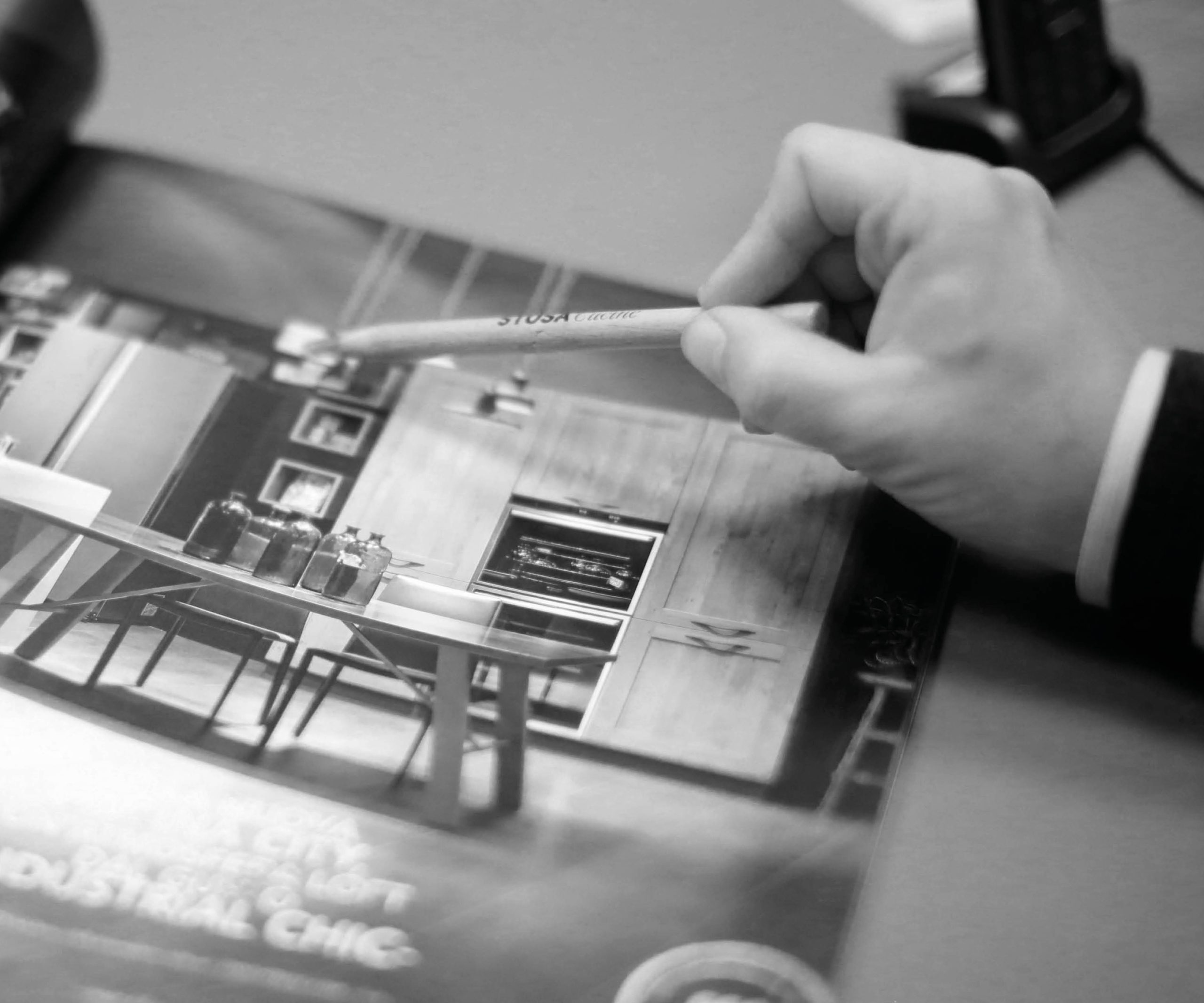 2000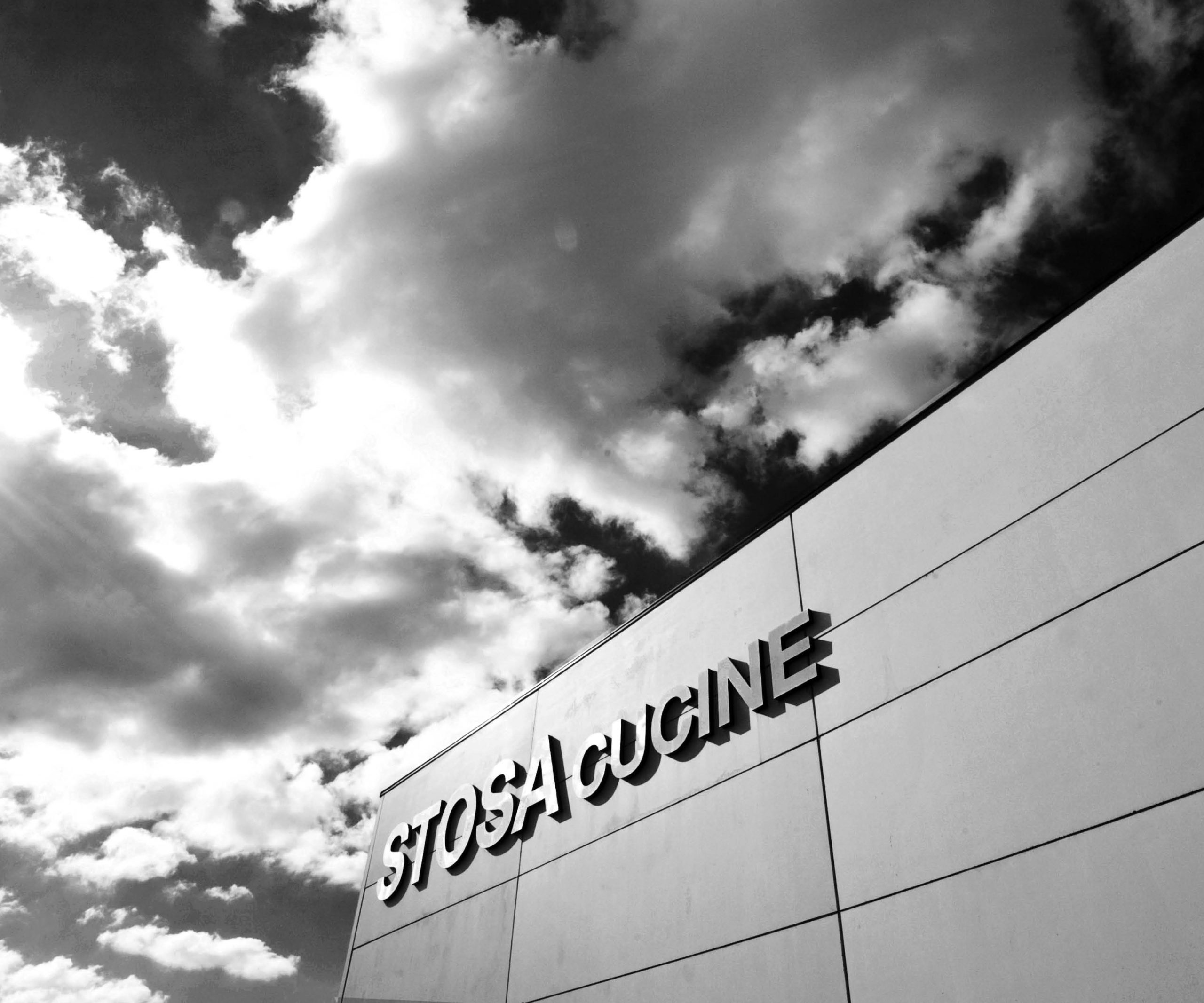 2008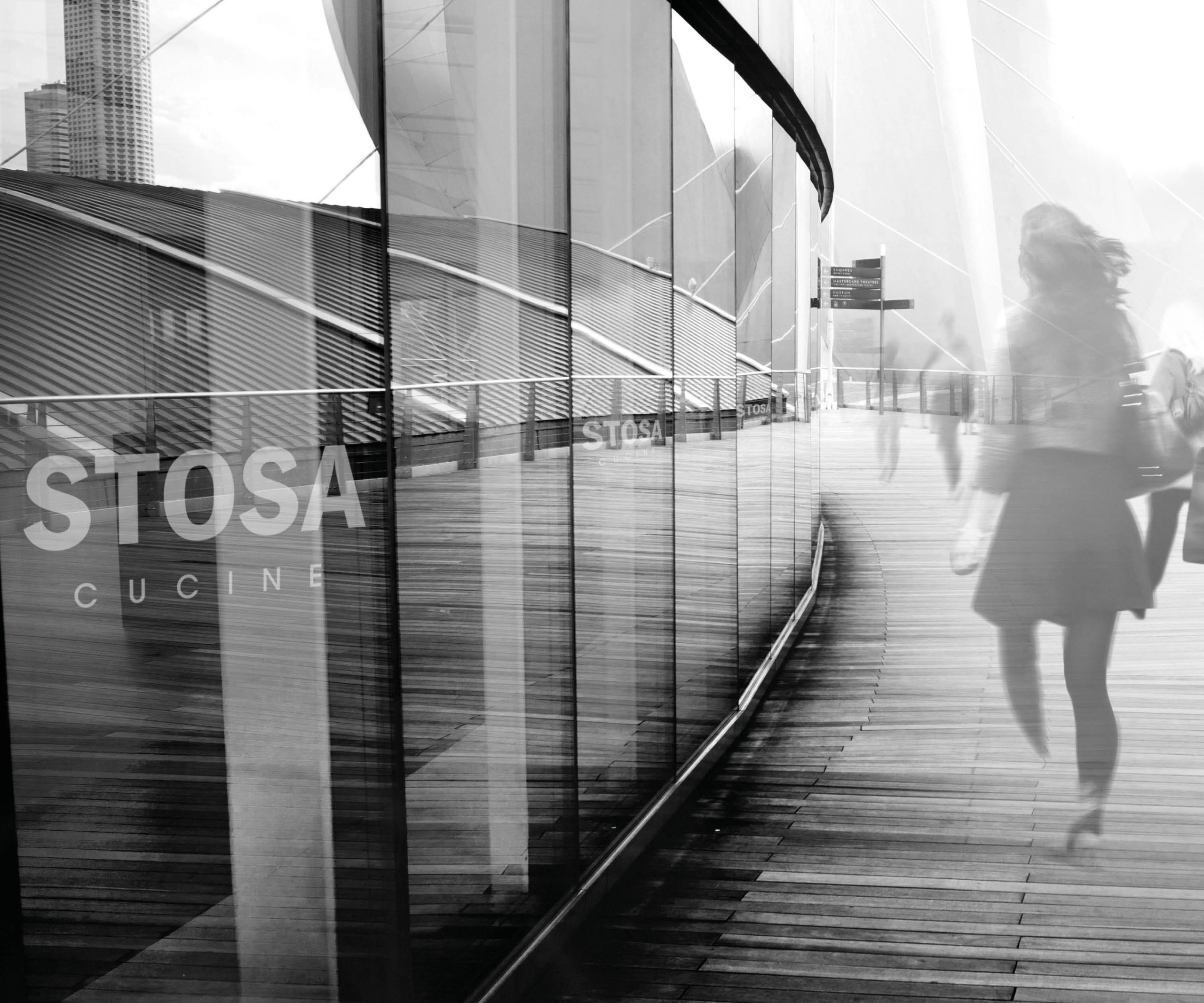 Look beyond
Company Vision
"We design products that make customers proud to have chosen Stosa. We create exceptional value for customers and dealers around the world."
Stosa strives daily to improve the quality of life through excellent products, high design content and a constant commitment to research and development, because designing a kitchen does not just mean furnishing one room in the house, it means participating in the project of a lifetime.
Stosa Cucine is a forward-looking company with a powerful, well-defined brand that is a point of reference for the entire kitchen sector: this is the role Stosa has built for itself over the years. Today Stosa has strong and lasting partnerships with its dealers and is the preferred choice of customers in over 40 countries worldwide.
Italian design and approach
Stosa Cucine uses design and a unique approach to production as ways to add value to customers' homes through furniture, complements and design solutions.
Thorough analysis of the latest trends and needs, a combination of creativity and functionality, a continuous exchange of ideas and attention to technology… Stosa is home to a strong design culture based on rigorous methods and a spirit of innovation, tailored to achieve one key objective: excellence.
As Stosa has grown, the company has become a laboratory for ideas in which space is given to different interpretations to satisfy customers' needs and desires.
Above all, through style and functionality, Stosa design adds value to the time each one of us spends in the kitchen and at home.
Kitchen, lounge and endless design flexibility: consumers can choose between 2 product lines (Modern and Classic), 3 design systems (Evolution System, Look System and Classic Glam), over 1,000 finishes, 500 door colours, and 5 opening systems in an amazing number of variants.
Stosa uses its products to create unique solutions that deliver a personalised experience in space and style.
Quality, ergonomics, innovation
The quality of Stosa kitchens is the result of a combination of smart choices: foremost among these is the selection of top-quality materials and high-performance internal accessories which, together with technological partnerships with leading white goods brands, make every product unique and long-lasting.
Attention to detail is a key feature of all Stosa products, and meticulous care is taken over every design.
Thorough and constantly updated ergonomic research allows Stosa to design well organised spaces that are easy to clean and meet customers' need for functionality.
Everything that Stosa does is guided by a fundamental value: our intrinsic commitment to innovation.
Technical innovation above all: Stosa's policy of targeted investment has led to the creation of one of the most modern production systems in the business, with a high level of automation, optimised production flows and logistics and, of course, an advanced product development process.
In addition to technology, Stosa is also innovative in its way of thinking: our corporate culture is constantly evolving, welcoming new ideas, striving for flexibility and accepting challenges. At Stosa, we are committed to critical self-examination in order to continue improving and achieving increasingly ambitious targets.
Fundamental company values
DESIGN
DESIGN
Design guides the creation of all Stosa kitchens, which stand out for scrupulous attention to detail, original finish and colour combinations and high-impact appearance. Every project is the fruit of an ongoing journey of research and innovation, and combines looks, ergonomics and functionality in a product styled to respond to different tastes and to provide the highest level of performance.
EXPERIENCE
EXPERIENCE
One Italian family, and a story that began in 1964. One great passion: kitchens.
Stosa Cucine is a Tuscan company that for over half a century has been creating kitchens that are practical and tangible symbols of expertise and authenticity.
Stosa is a certified company with the ability to anticipate and interpret the latest trends. We provide the market with top-quality kitchens.
INNOVATION
INNOVATION
Innovation is the driving force behind Stosa and can be seen not only in our continuous investment in research and development, but in our approach to all aspects of business.
Everything is geared up to offering our customers creative, state-of-the-art products that keep pace with the latest trends and provide original, customisable solutions in which technology, looks and functionality are perfectly balanced.
MADE IN ITALY
MADE IN ITALY
Stosa Cucine holds 2 certificates guaranteeing that its products are made in Italy.
Certification of Italian Origin demonstrates that Stosa's products and processes conform to the objectives and verifiable requirements of UNI 11674.
This means that all the main phases in the design, production and packing of Stosa furniture are carried out in Italy.
100% Made in Italy certification provides a further guarantee that Stosa kitchens are made entirely in Italy and respect people, hygiene and safety.
QUALITY
QUALITY
The quality of Stosa kitchens is determined by a whole range of virtuous choices. Careful, thorough selection has resulted in partnerships with prestigious manufacturers of the white goods, accessories and internal lighting, hinges and runners that contribute to the unrivalled excellence of Stosa products.
All the materials are subject to stringent controls throughout the production chain to ensure strength and durability. Personnel receive training in order to combine the highest levels of craftsmanship with the most advanced production technology.
RELIABILITY
RELIABILITY
Stosa provides qualified advice In Italy and world-wide. Our consultants are product and design solution experts and are trained in-house to guide and advise customers throughout the purchase process, all the way through to after-sales service.
All Stosa Stores have technical areas that are specially laid out to show visitors our vast range of modules, internal accessories, finishes and opening systems. Our stores even have dedicated software to display accurate 3D representations of your proposed kitchen.
FLEXIBILITY
FLEXIBILITY
Stosa offers customers 2 product lines (Modern and Classic), 3 design systems (Evolution System, Look System and Classic Glam), over 1,000 finishes, 500 door colours and 5 opening systems in innumerable variants, giving an infinity of possible combinations for your kitchen.
The design flexibility that characterises Stosa kitchens is without parallel: you can even mix different models to create your own exclusive kitchen.
Stosa's offer also extends to the living area.
SUSTAINABILITY
SUSTAINABILITY
Stosa is committed to respecting people and the environment.
As part of our ongoing journey into the future, we have implemented a series of important strategies to improve the environmental sustainability of all our activities and processes. We have invested in energy efficiency by installing innovative photovoltaic systems, minimised oil consumption and CO2 emissions, selected materials that are ecologically friendly, traceable and free from toxic chemicals, and sourced certified raw materials from responsibly managed forests.
Certified ltalian Kitchen
Stosa gives customers an additional guarantee. Our determination to provide top-quality and long-lasting products and to achieve continuous improvement is underscored by our decision to obtain some of the most prestigious certifications in the world.
Quality certification is entirely voluntary; it is not required by law. Certification involves a declaration, by an independent third party, that our products and our quality management system conform to an established standard.
The certification that Stosa has chosen to obtain covers areas of fundamental importance to the manufacture of top-quality furniture: the production chain, the product itself and respect for the environment.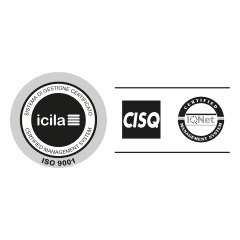 ISO 9001:2015 Quality Management System
ISO 9001 is one of the most influential standards in the world.
As an evolved company, Stosa has chosen ISO 9001 certification because it understands that continuous innovation and research are essential to future prosperity.
Stosa also believes that employees need to be kept constantly informed, trained and directly involved in implementing the Quality Management System.
The ISO 9001 model also serves as a strategic tool for living up to the promises we make to customers and for measuring performance through specific indicators.
100% Made in Italy
This certification guarantees that Stosa kitchens are made entirely in Italy, that design, development, machining and assembly work is 100% Italian and that production conforms to legislation in the fields of labour, health and safety.
100% Made in Italy certification demonstrates our commitment to defending Italian culture and craftsmanship as the inspiration behind technically and stylistically superb products, and our determination to promoting the excellence for which Italian design has always been recognised on the domestic and international markets.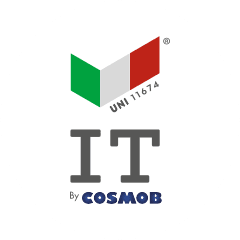 COSMOB Qualità Praemium (CQP) "Circular manufacturing in the furniture industry"
Stosa Cucine is among the few Italian companies certified by COSMOB, a prestigious notified body for the manufacturing and wood furniture sectors. COSMOB assesses the circularity of production processes and provides companies with an objective certification of transparency on sustainability matters.
The process covers all phases from concept and design to the selection and sourcing of materials and final production. It also evaluates eco-design, the efficient use of all resources and, finally, the recovery and/or recycling of the certified products.
COSMOB has monitored and assessed all these aspects at Stosa Cucine and has certified our company's ability to implement an industrial process that is centred around respect for the environment and people and that extends to every stage in the furniture production chain, from the manufacturing lines all the way to customer's homes.
It has been specifically demonstrated that here at Stosa, the percentage of material that can be re-used approaches 100%. Laminate and melamine panels, for example, are 96% circularly sourced.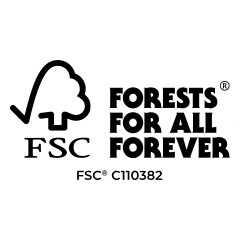 FSC® certification
As an FSC® certified company, Stosa makes an important contribution to safeguarding the world's forests by using FSC® certified materials and selling FSC® certified products.
Customers can find many FSC® certified products in the Stosa range.
The Forest Stewardship Council® is an international organisation that has been working to protect the world's forests for 25 years. The Council offers the most internationally credible solution for transparently guaranteeing that wood comes from properly managed sources.
The FSC® fulfils its mission by setting rigorous standards for good practice in forest management and also establishes the environmental, social and economic requirements that must be satisfied in the so-called "Chain of Custody", i.e. the system that ensures the traceability of material sourced from forests throughout the chain of production and sale.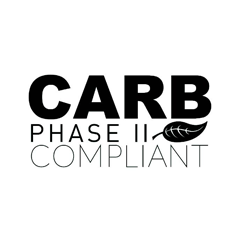 Carb P2
All Stosa kitchen units are made from CARB P2 certified materials. Carcasses are made from recyclable panels with an extremely low formaldehyde content, further demonstrating Stosa's commitment to protecting the environment and saving natural resources.
Design and innovation go hand in hand with a raw materials selection process that combines the ethics of recycling with respect for the environment.
The panels used are type E1 according to standard UNI EN 717-1. The material is US market compliant: EPA P2-CARB P2 acc. to CCR Title 17 – § 93120.2 (a) – US EPA TSCA Title VI – 40 § 770