Stosa Infinity kitchens.
Linear design and endless creative possibilities, thanks to a wide range of colours and finishes.
Infinity is a versatile kitchen that furnishes your room in a dynamic, creative way. This model can be used to create different styles, ranging from Scandinavian to more brightly coloured, metropolitan looks, combining wood finishes with hi-tech solutions such as Fenix and eco-friendly ones such as PET.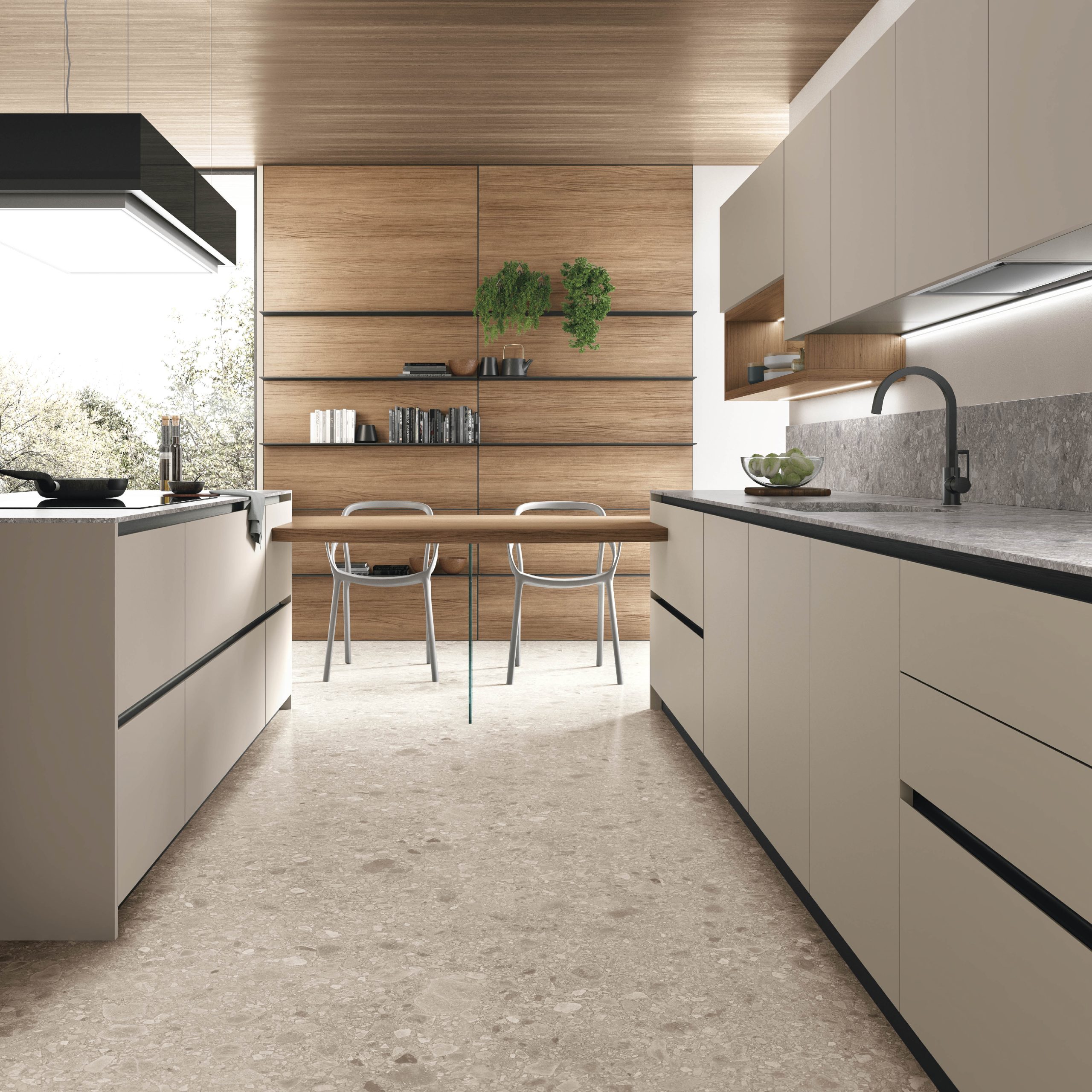 Infinity is designed using the Look System and allows the alternation of dark and light elements, combinations of colour and wood, changes in volume and the careful use of solid and open spaces. The technical elements are perfectly integrated in this kitchen of infinite design options.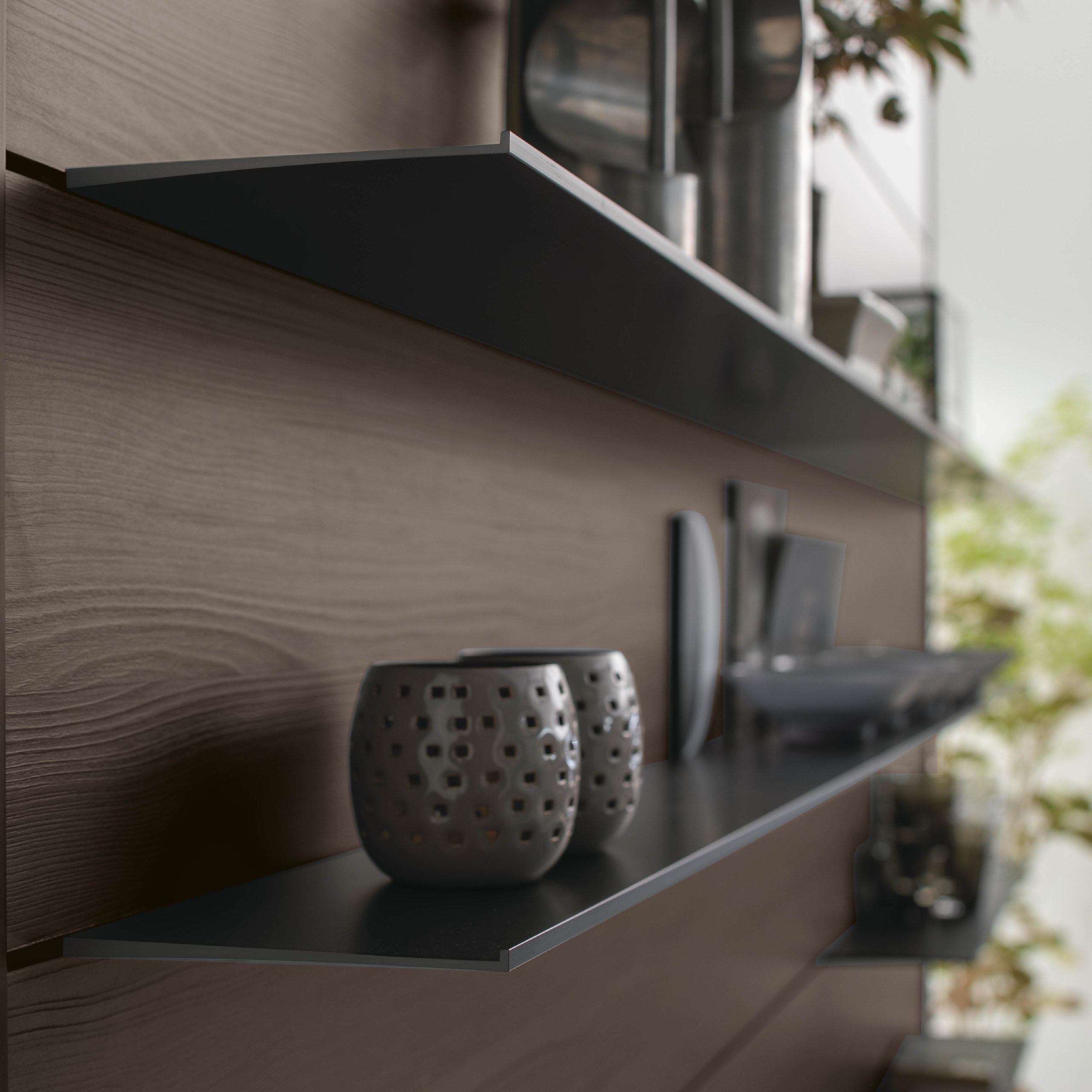 Boiserie Linea - detail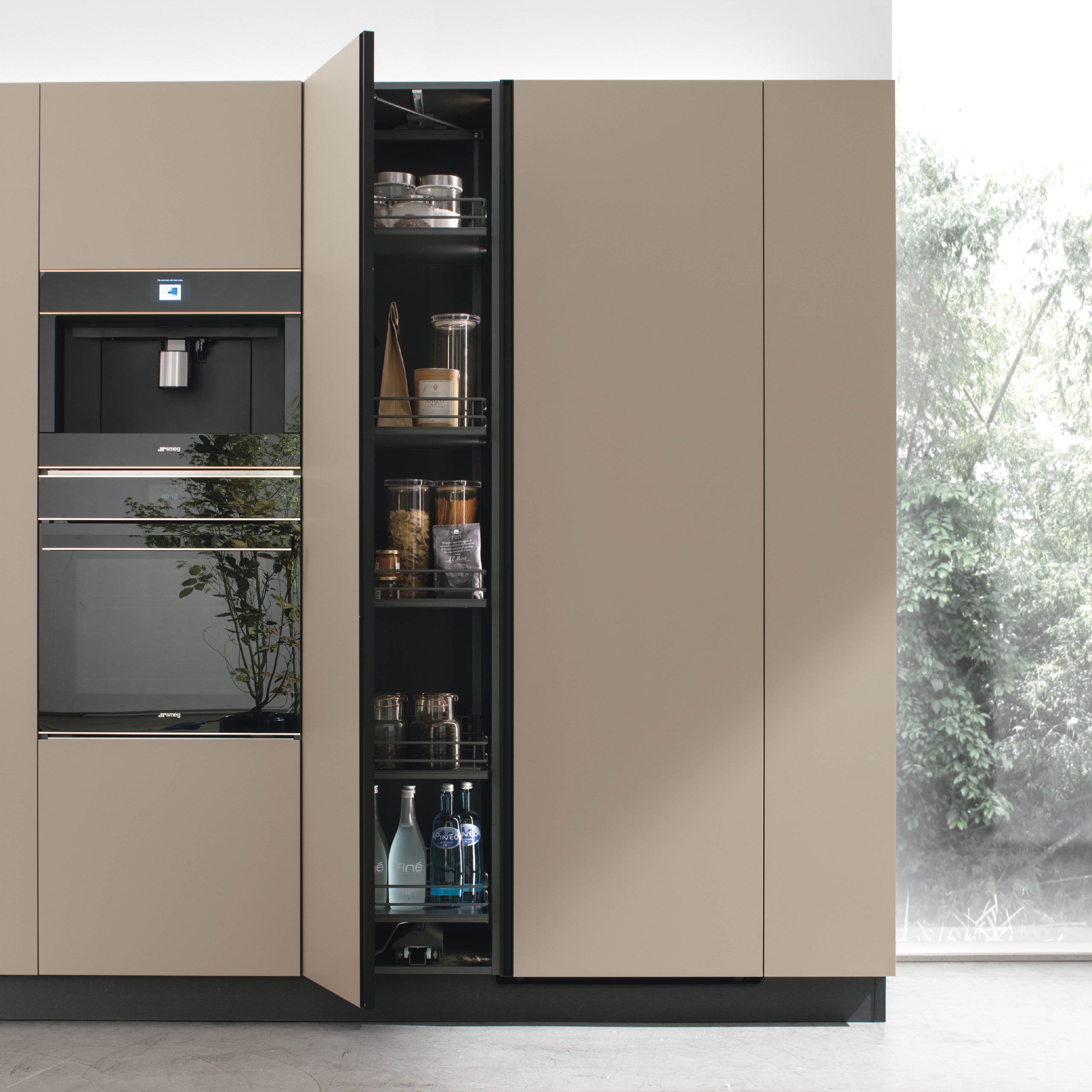 Pull-out tall unit with metal deep drawers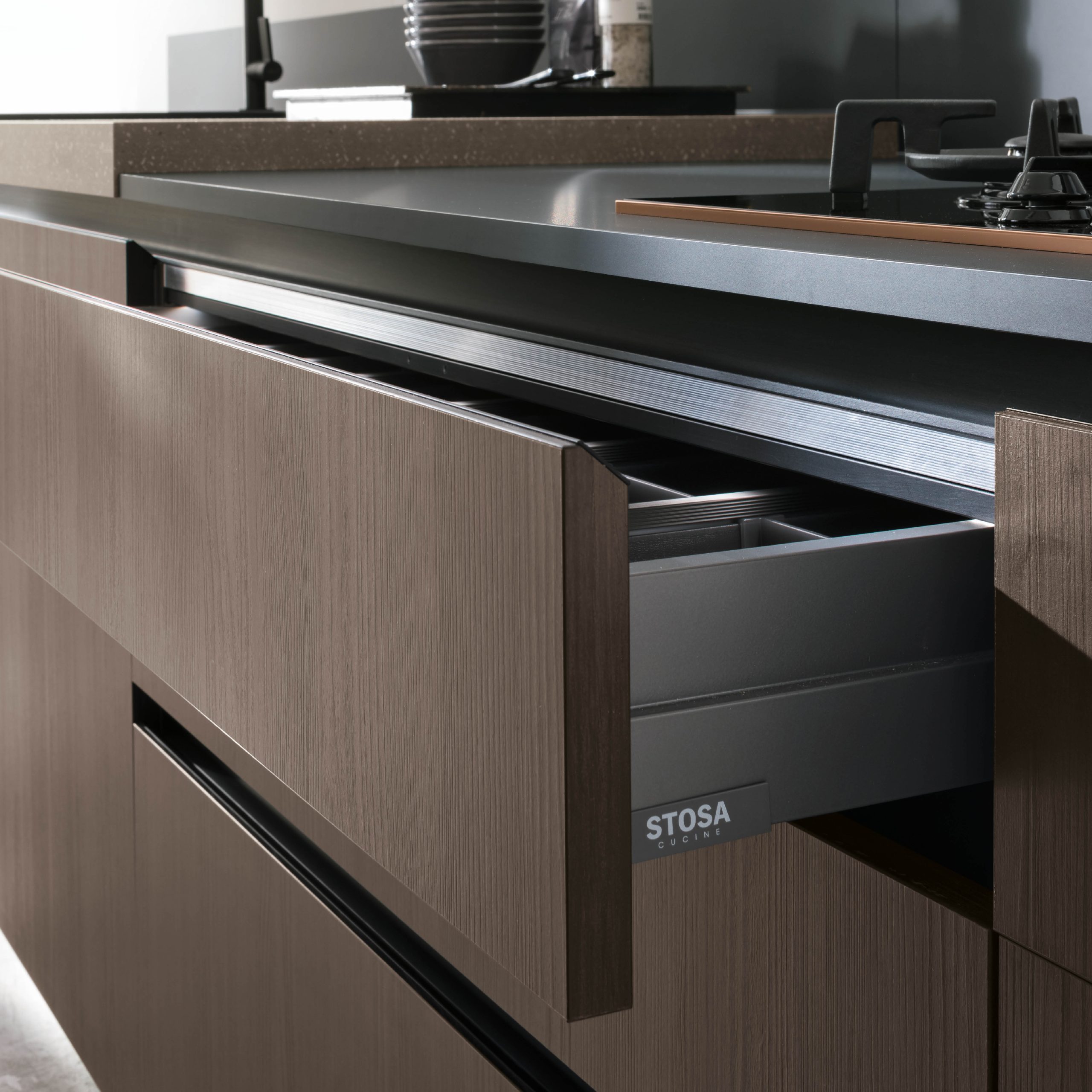 New Rovere Cumino finish - recessed Groove with Diagonal handle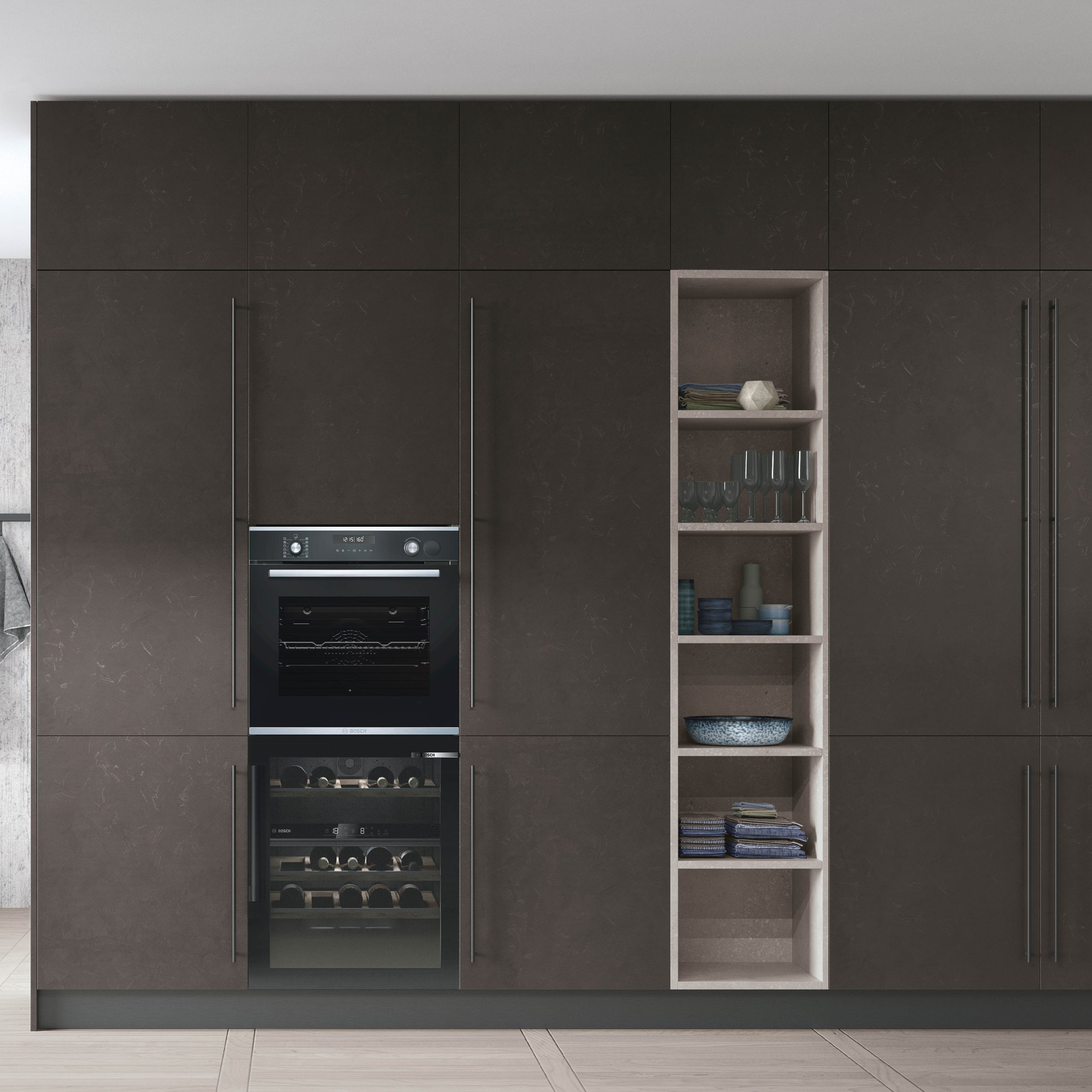 Cemento Dark tall units with Brooklyn handle
New Graniglia Limo finish – top and splashback
Neolith® Ceppo di Gre top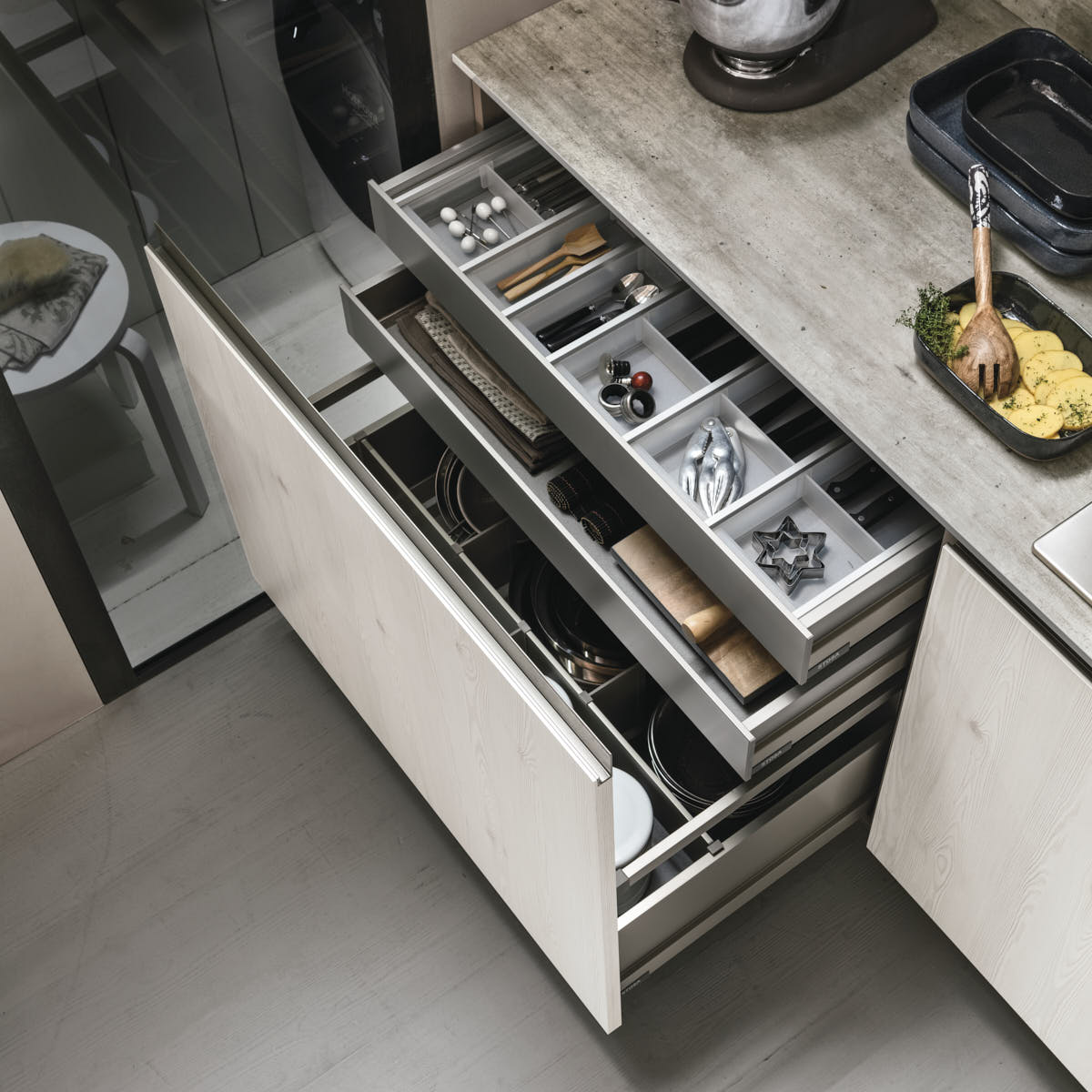 Extractable base unit with deep-pan drawer and 2 internal drawers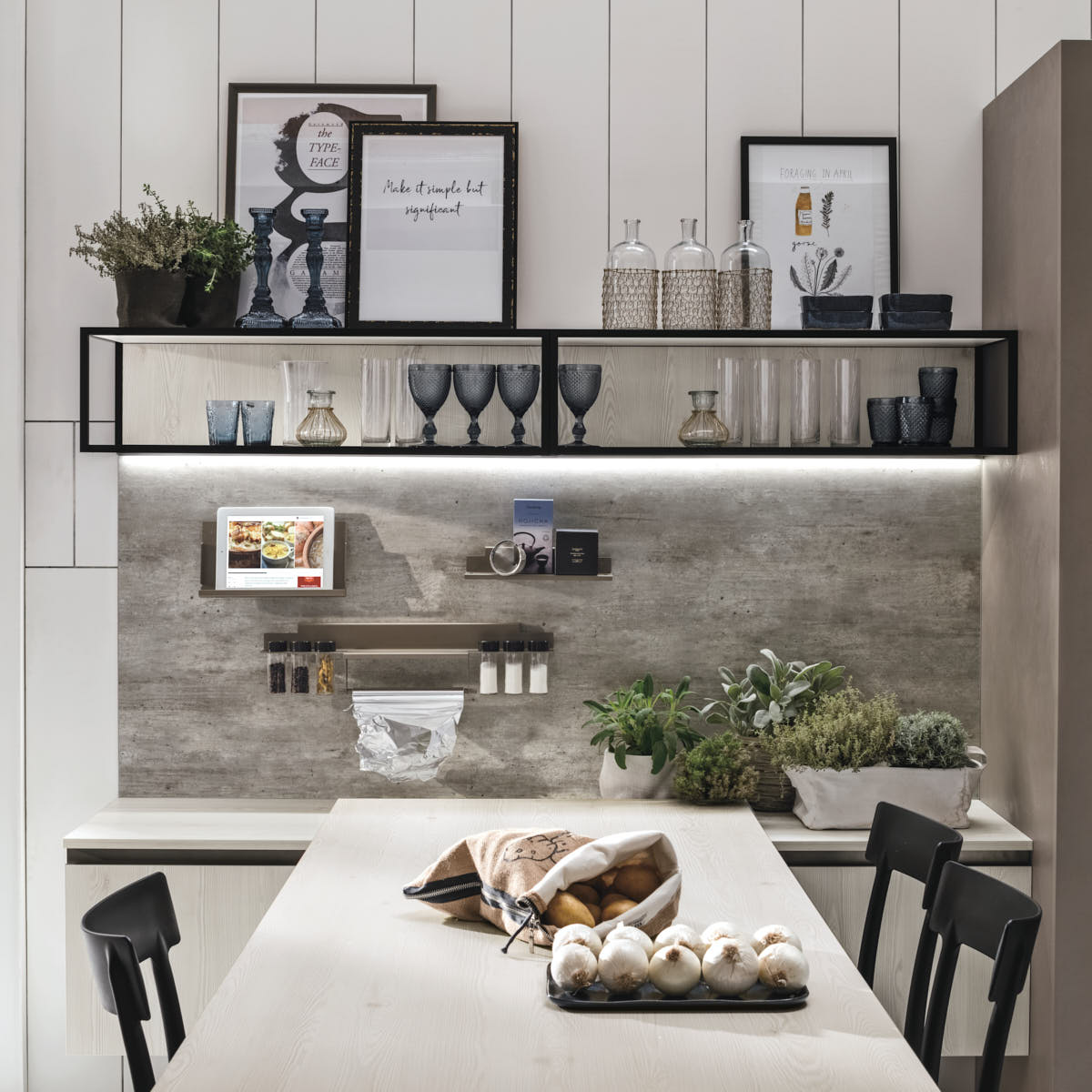 Magnetic splashback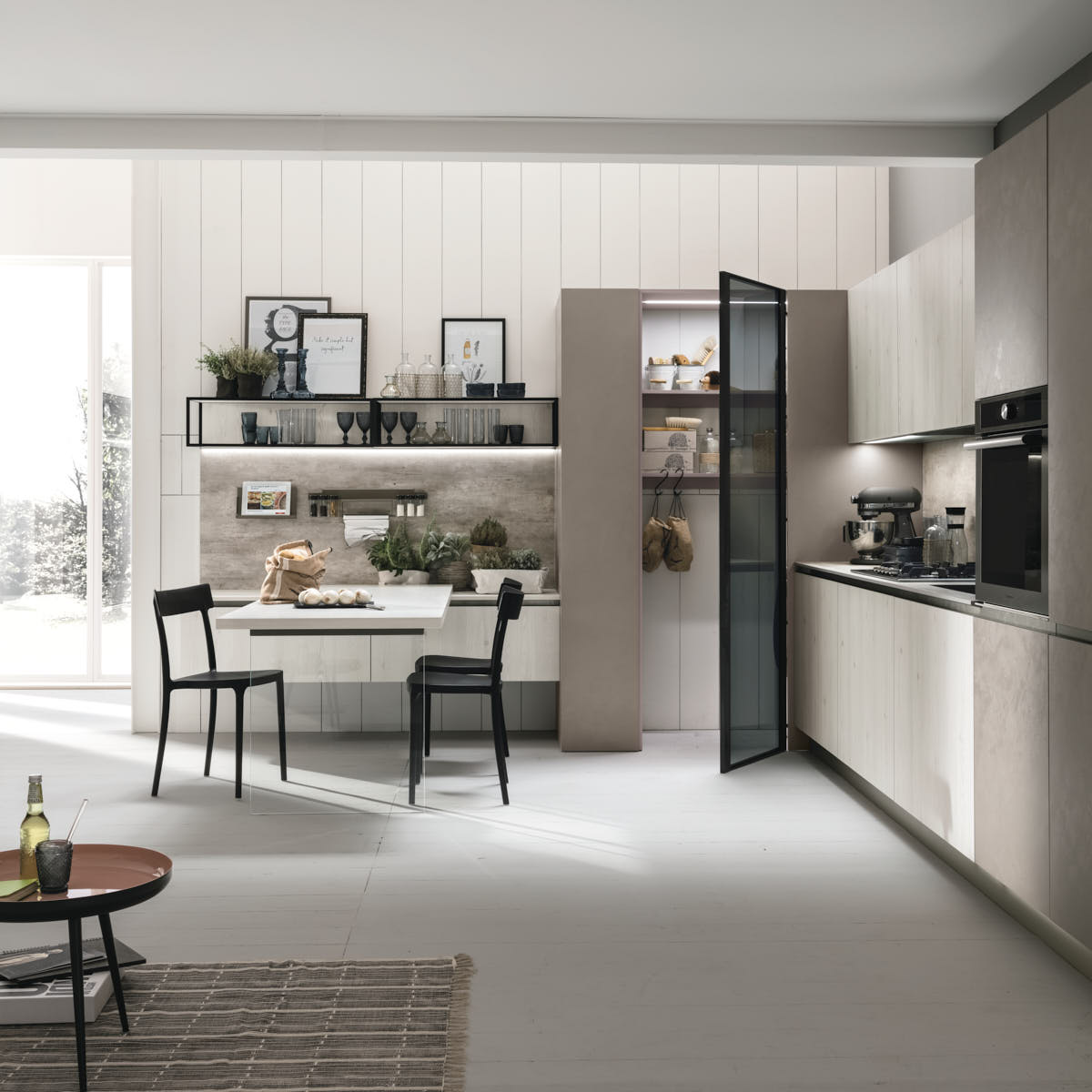 Corner cabinet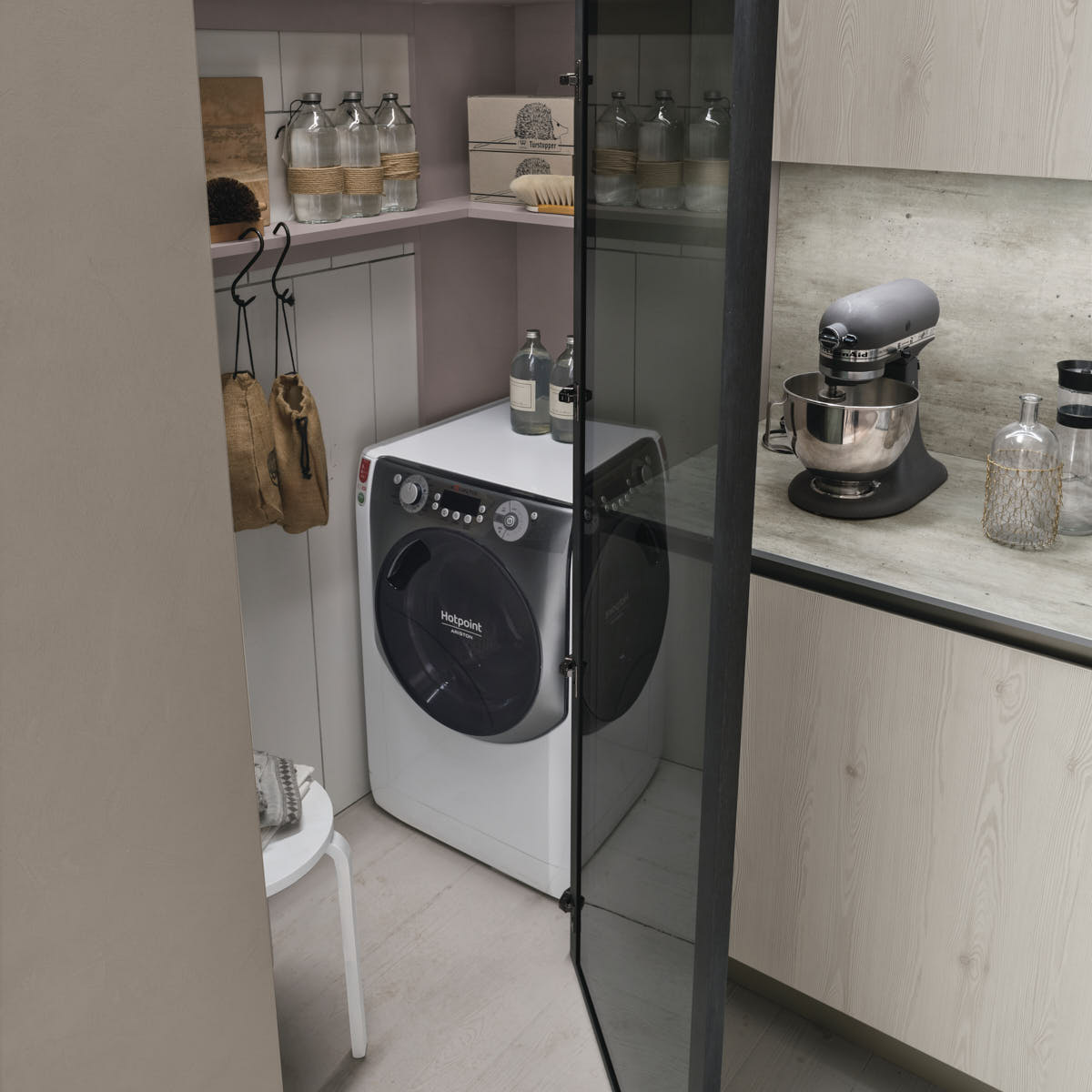 Corner cabinet interior with washing machine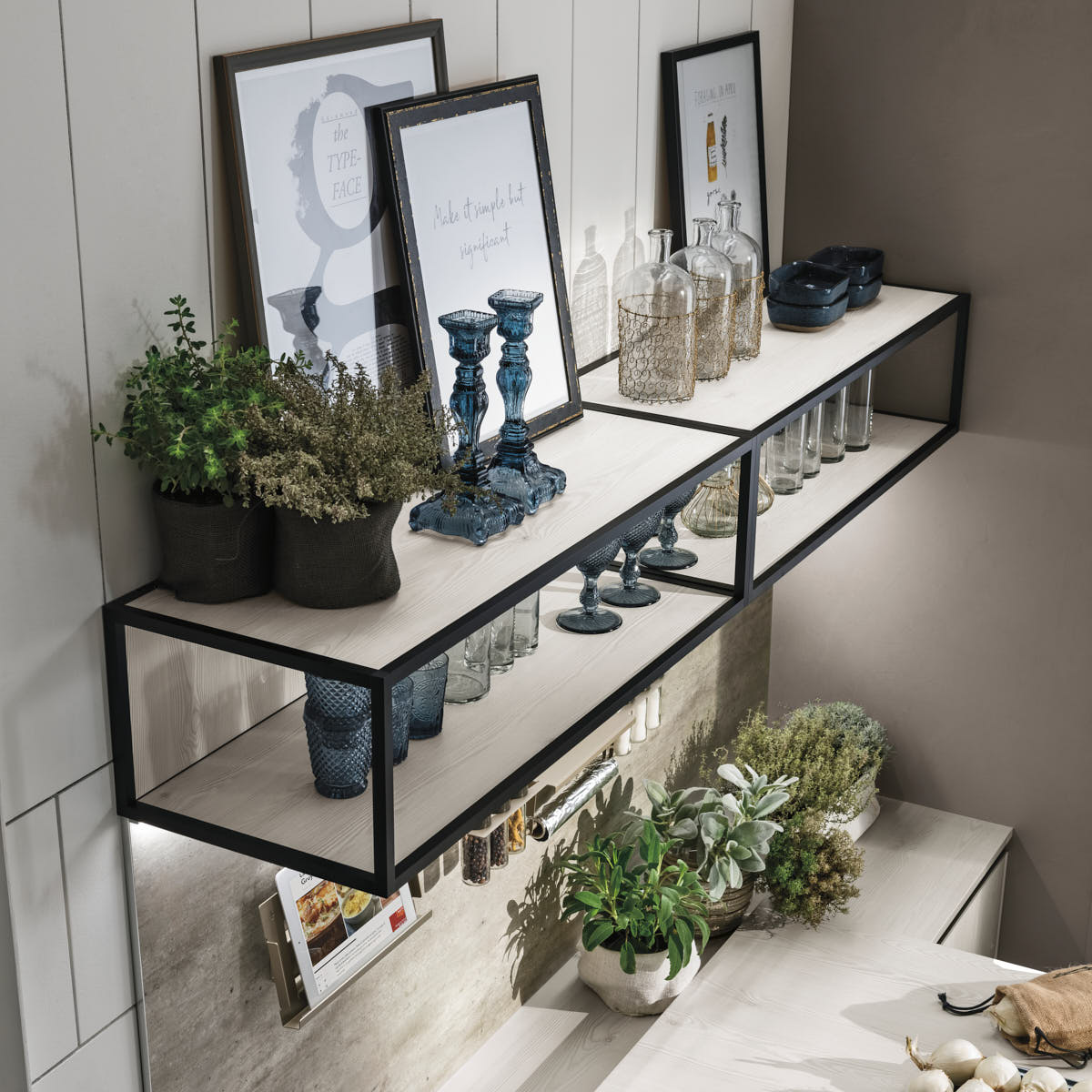 Size open elements
Base cabinet with two deep drawers for dishwasher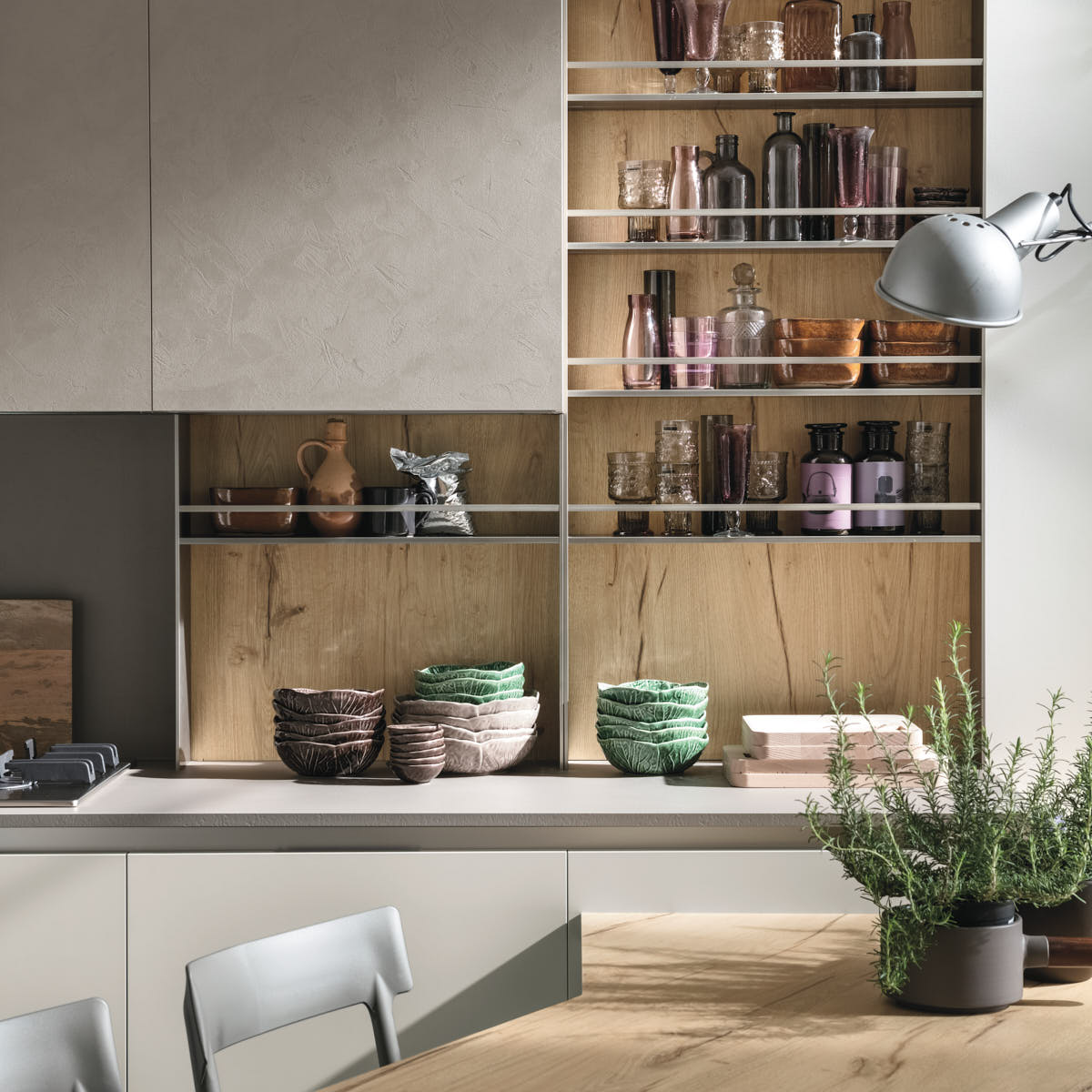 Combo Line in Titanio finish with Rovere Natura splashback
Grip handle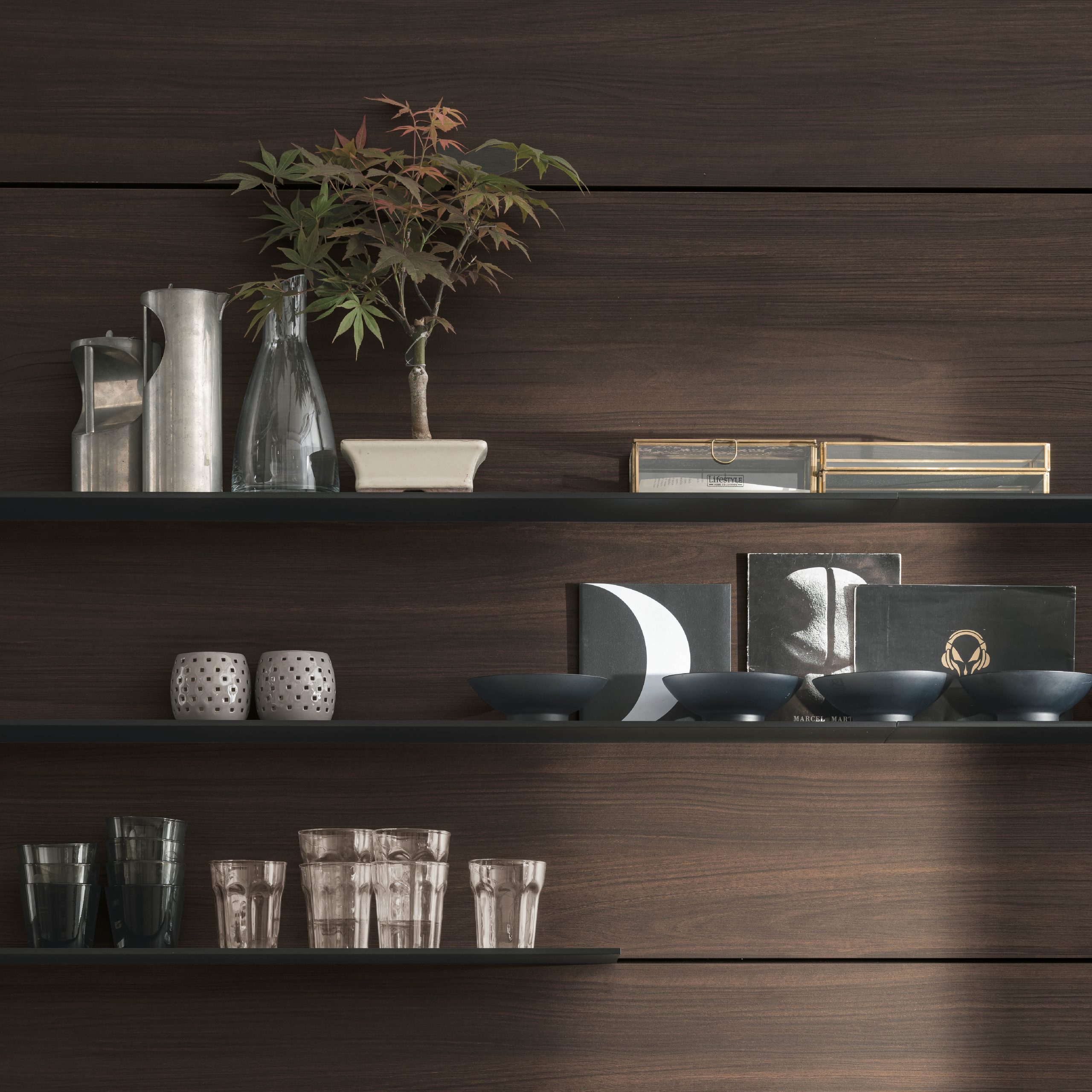 Boiserie Linea
Colors and finishes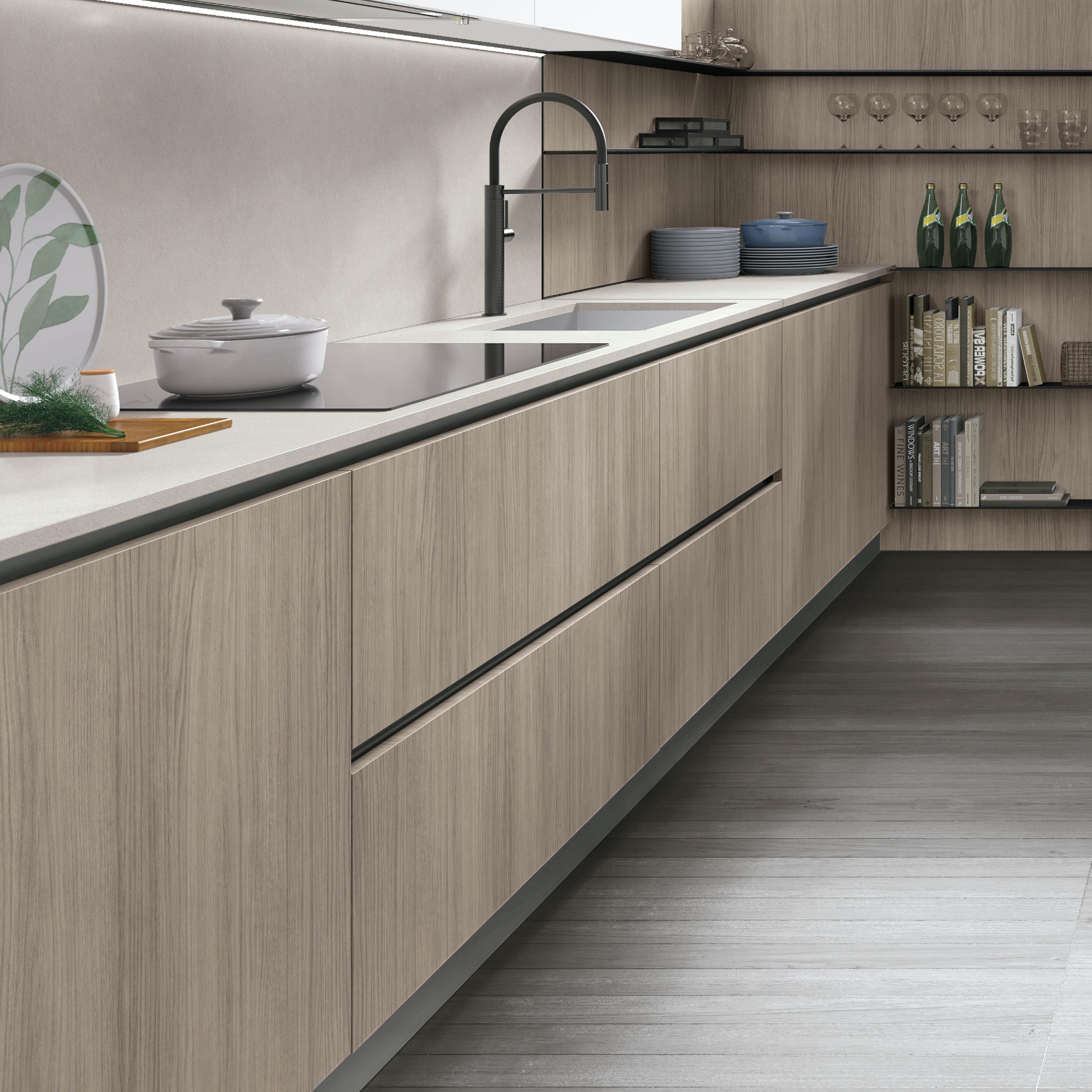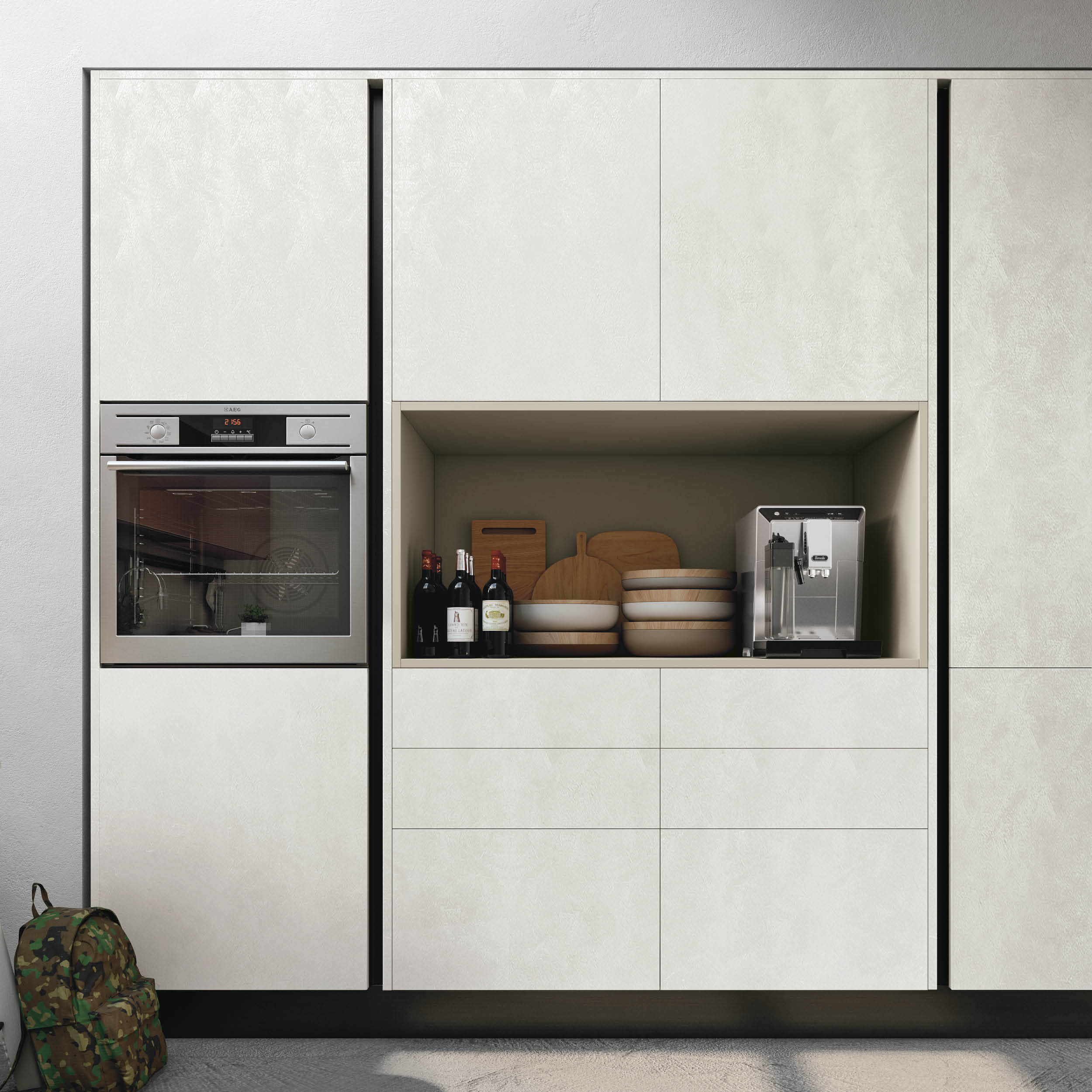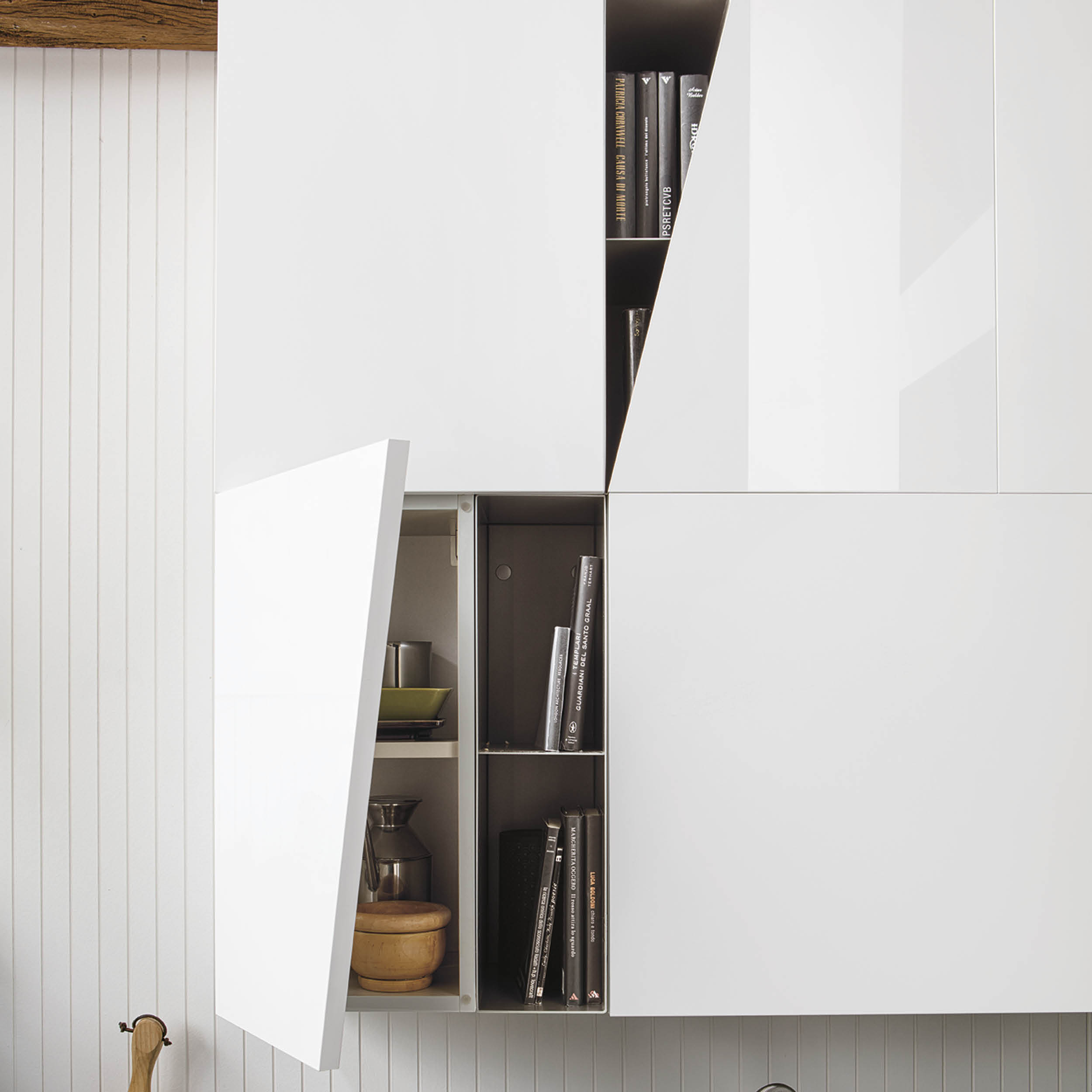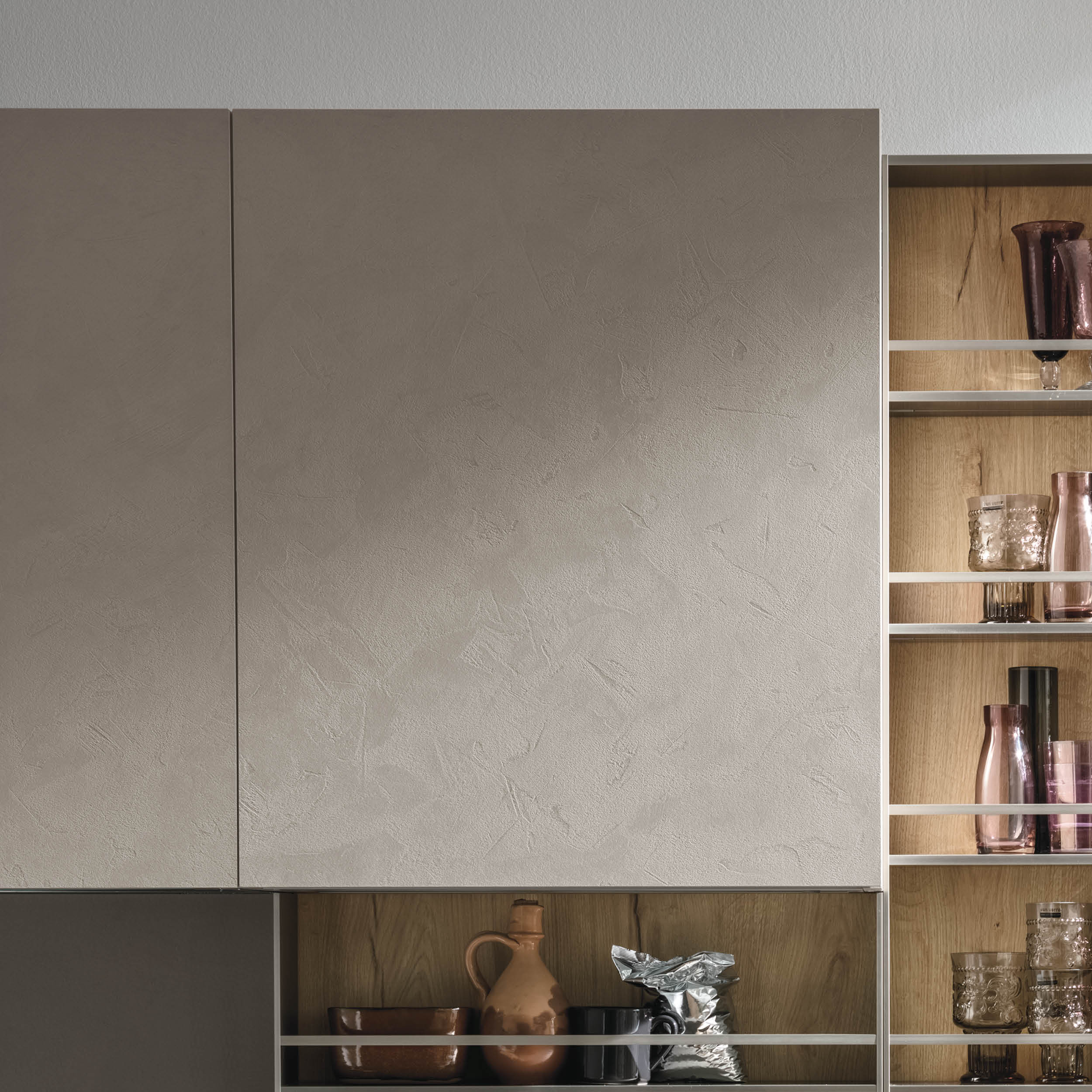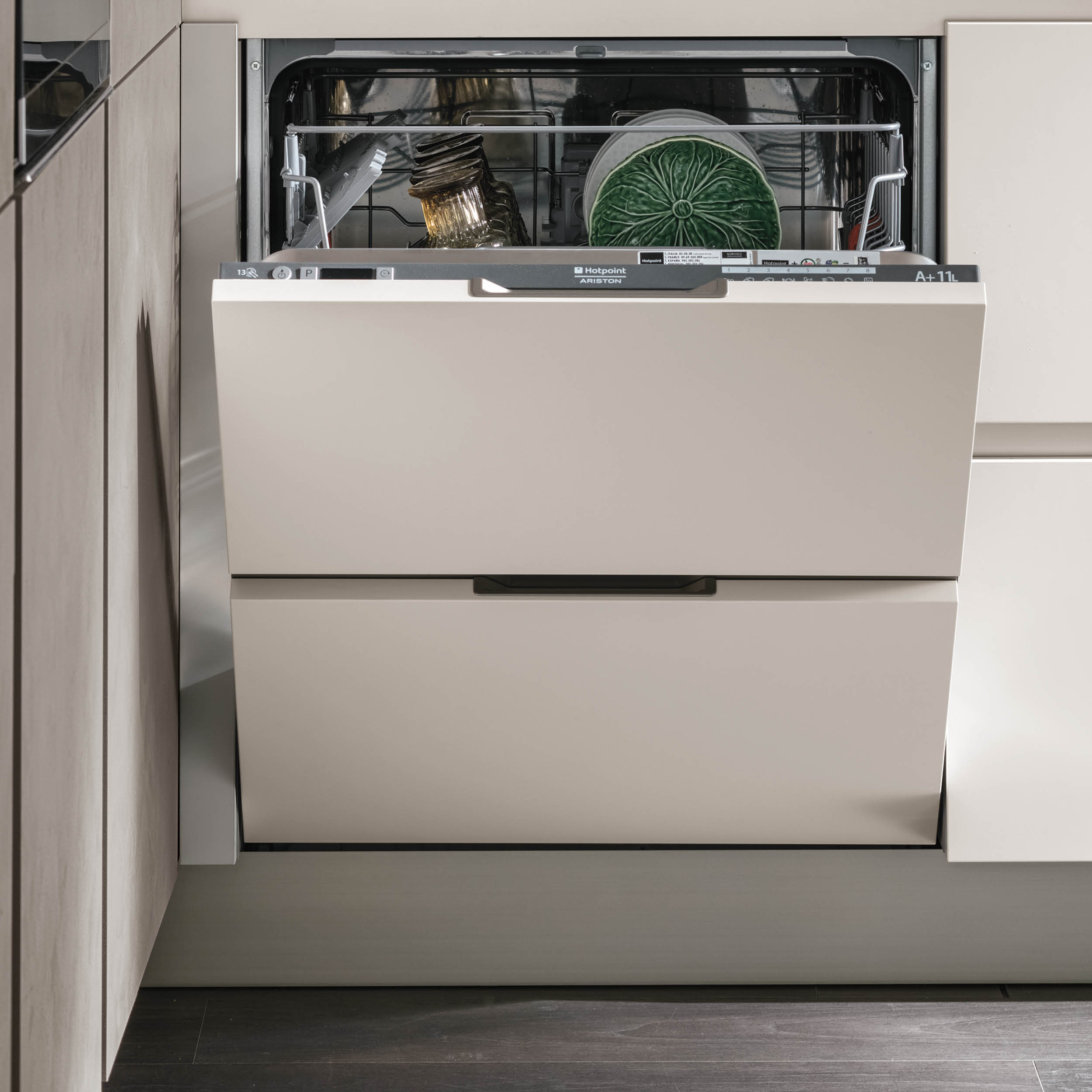 Discover all colour and finishes
Opening system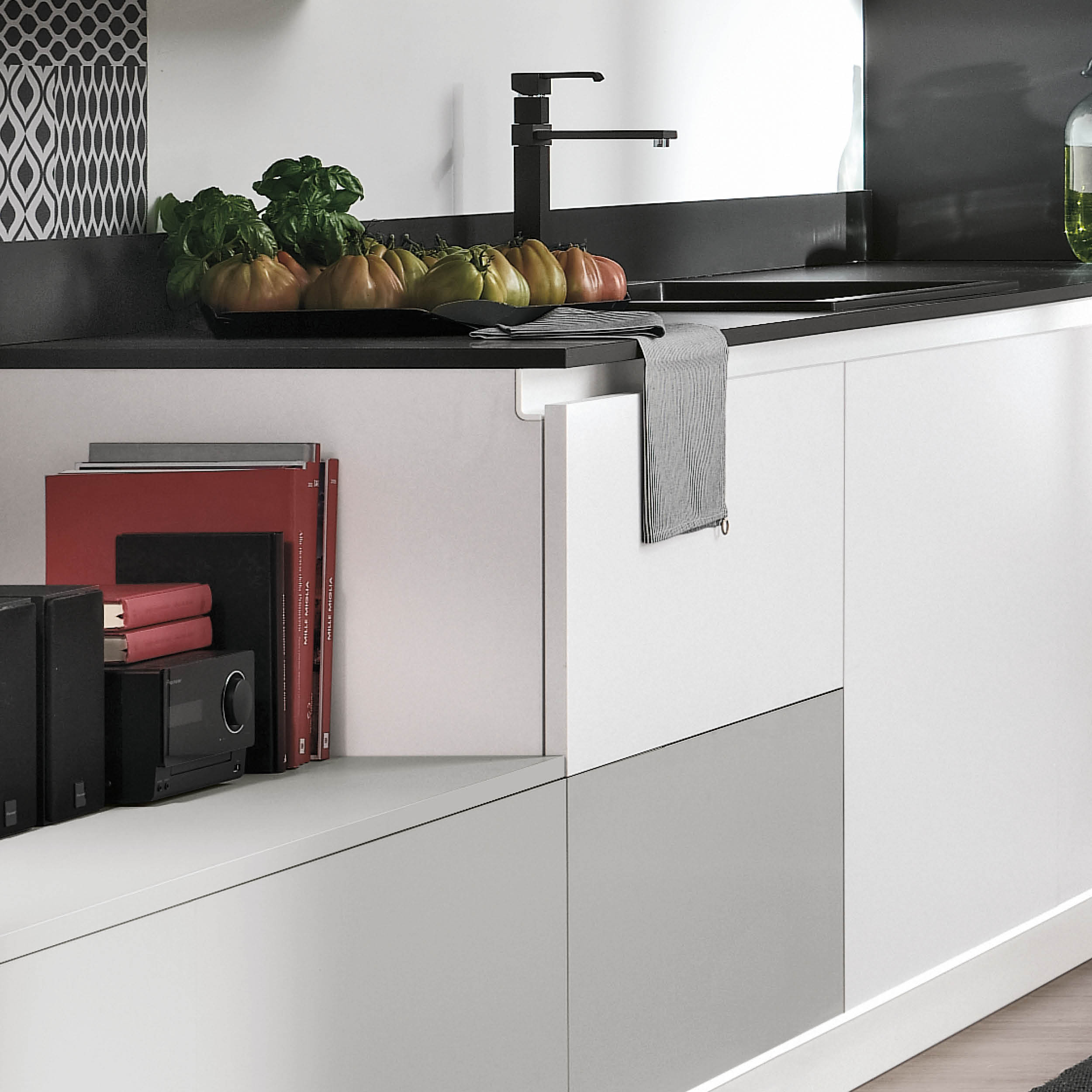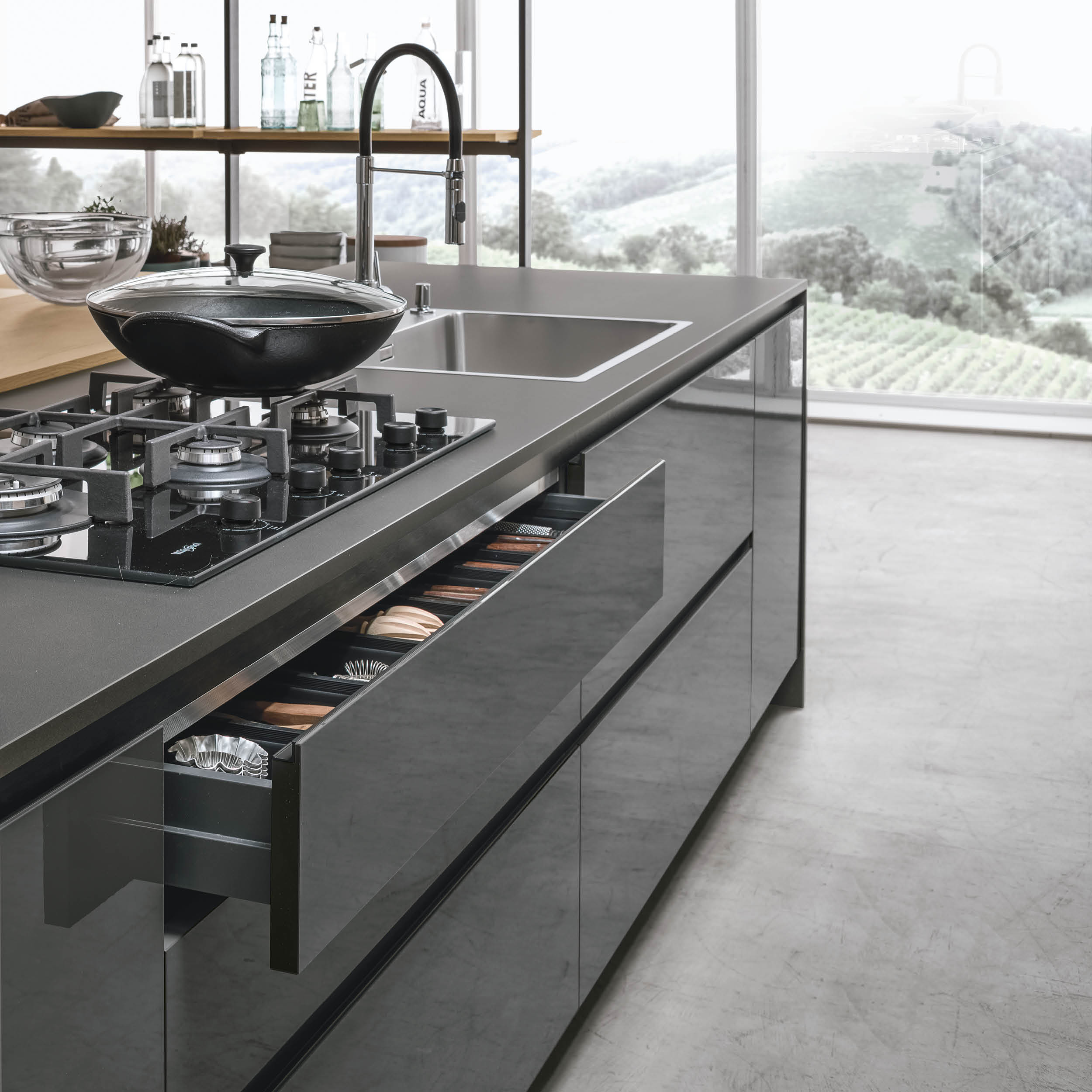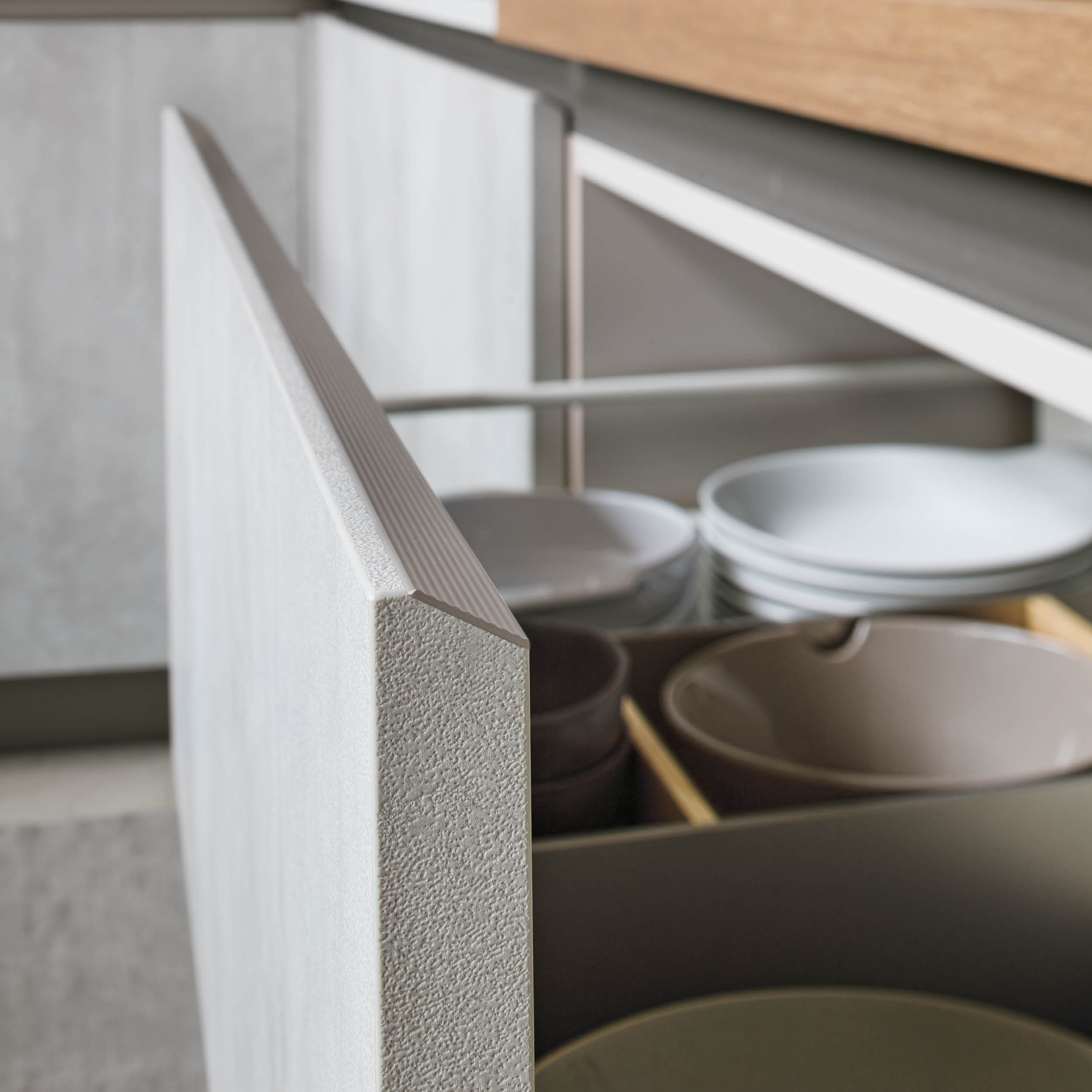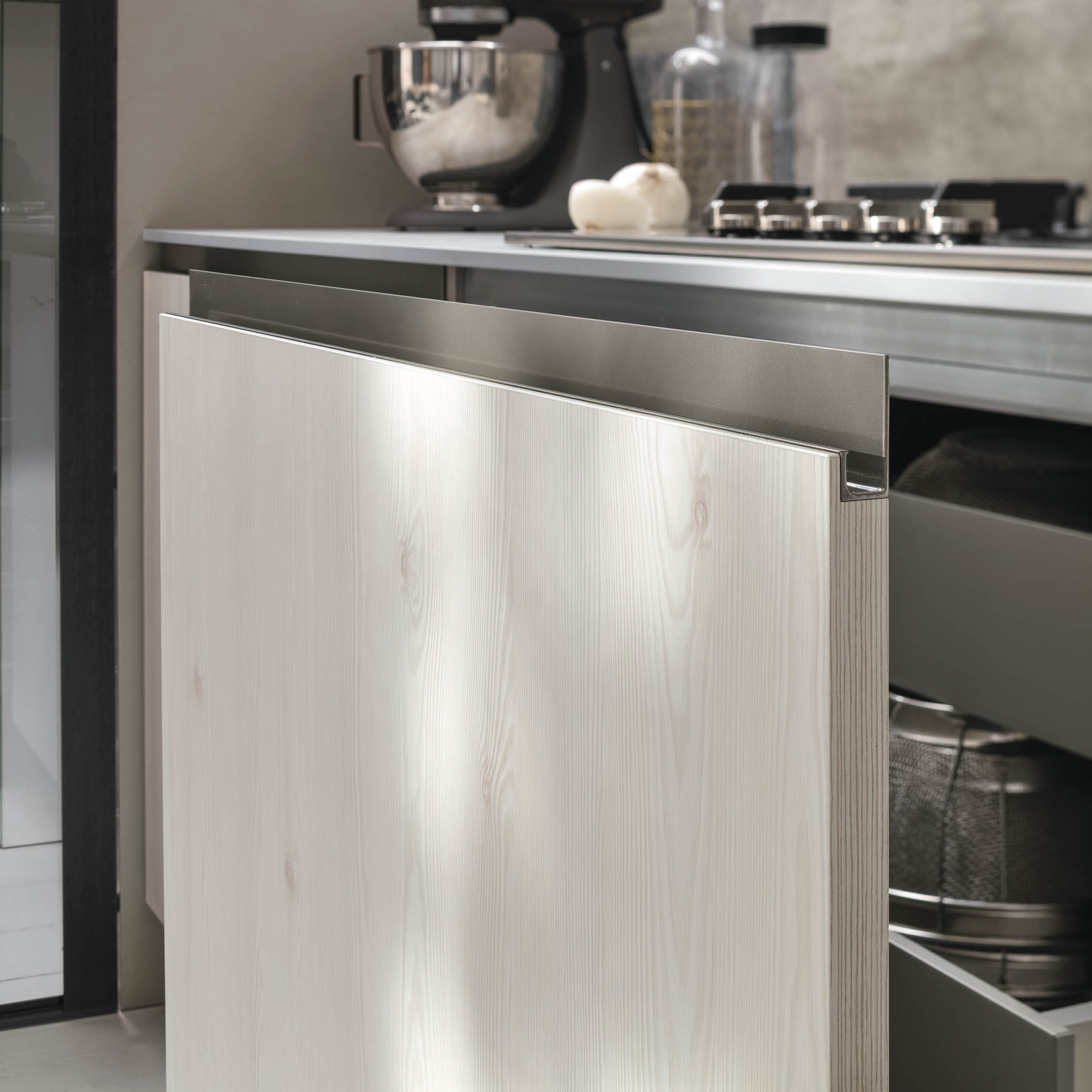 Discover all the opening system
Certified quality

CERTIFICATION TO ISO 9001: 2015
Stosa is committed to research and innovation in products and processes.

CERTIFICATION OF 100% ITALIAN PRODUCTION
Design, development and production are all 100% Italian.

FURNITURE OF CERTIFIED ITALIAN ORIGIN
Certified furniture is designed, produced and packaged in Italy according to the strictest standards of safety, strength and durability.

FSC® - Forest for all forever
Responsible management brand. Within the Stosa product proposal is possible to request the FSC® Certified products