Stosa Young kitchens
Different colours, materials and textures for a harmonious space.
Young is the Stosa collection with a fresh, trendy spirit. It integrates perfectly into fluid, unconventional spaces in which a host of textures and materials blend with one another, where elements mix, and where functions are multiplied: it is not an environment designed exclusively for cooking, but rather a space to enjoy in its entirety, and to be shared at all times of day.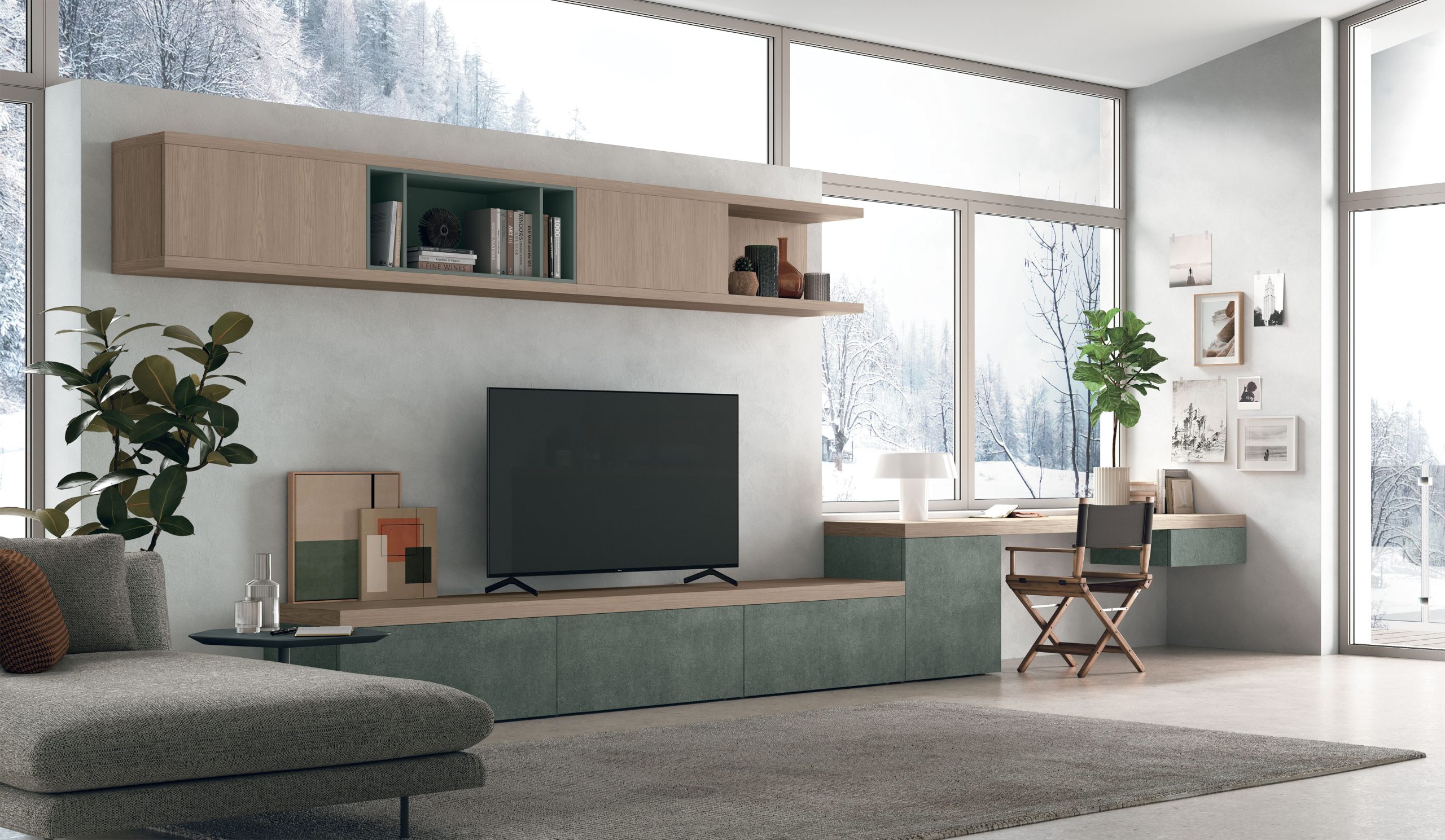 Young adapts to the new approach to study-work, and in the living space, lends a sense of shape to the home office corner. Different functionalities are created with a view to maintaining aesthetic unity within the open space. New finishes, new materials and textures and solid colours: with Young, you can create original combinations and pairings, expressing your personality in the kitchen.
Colors and finishes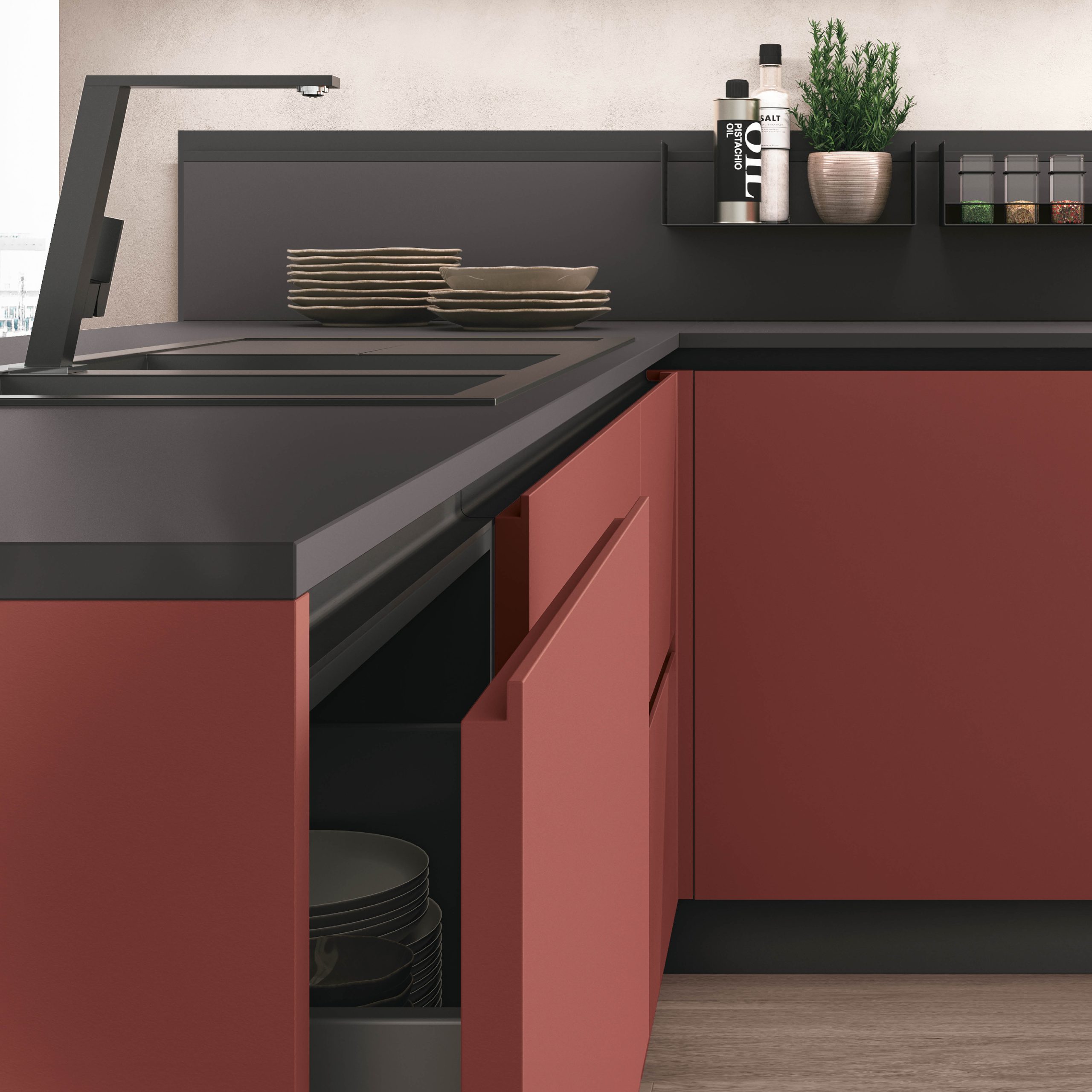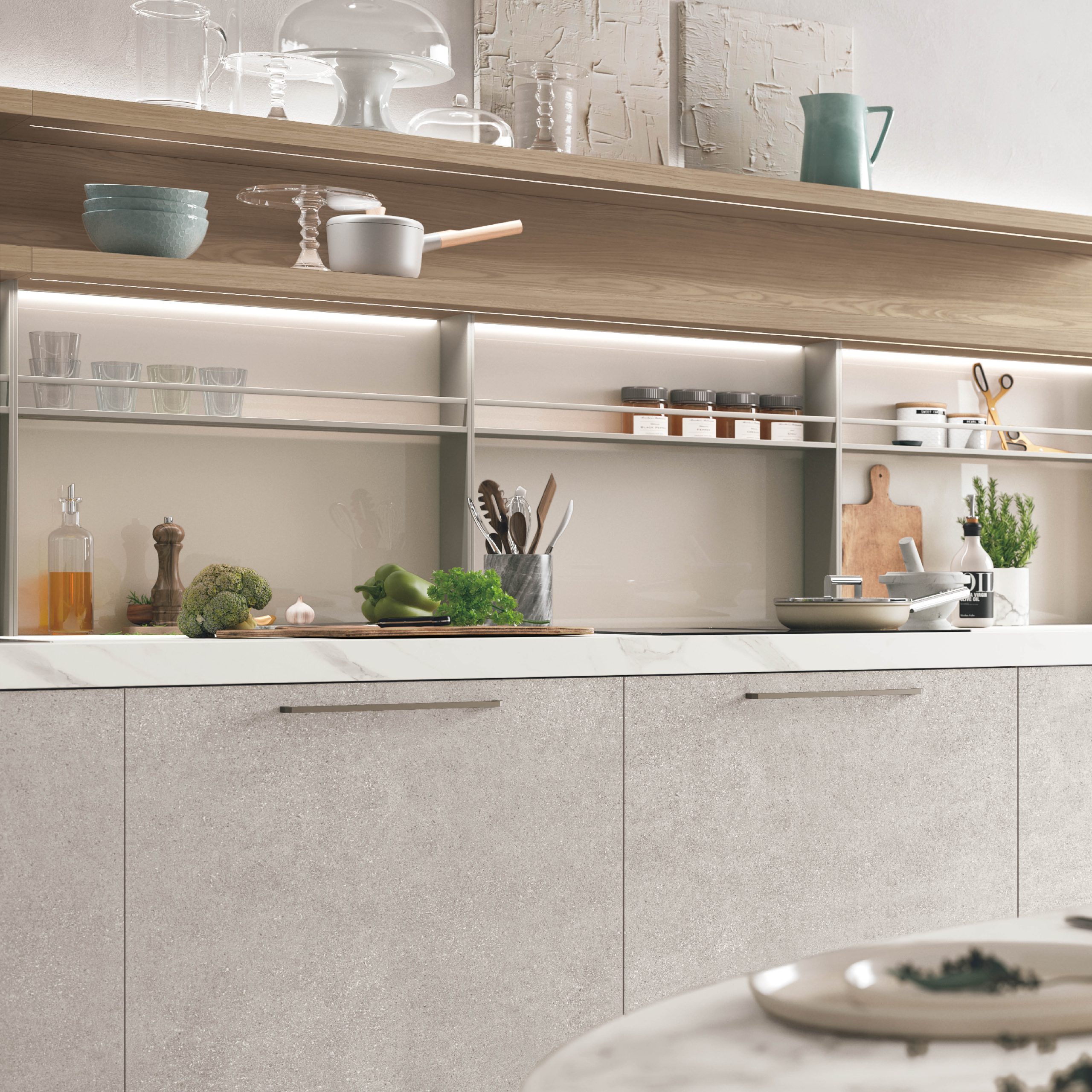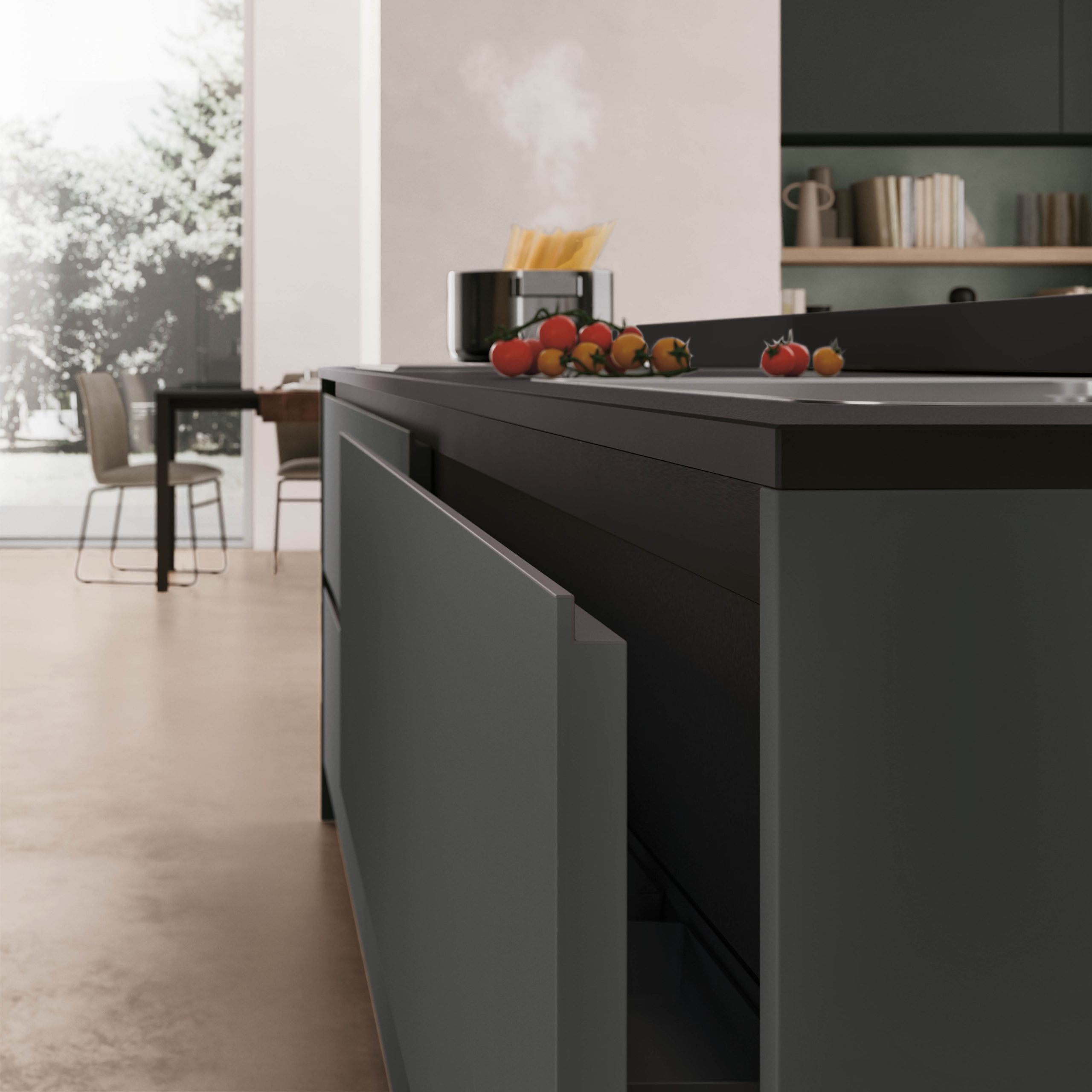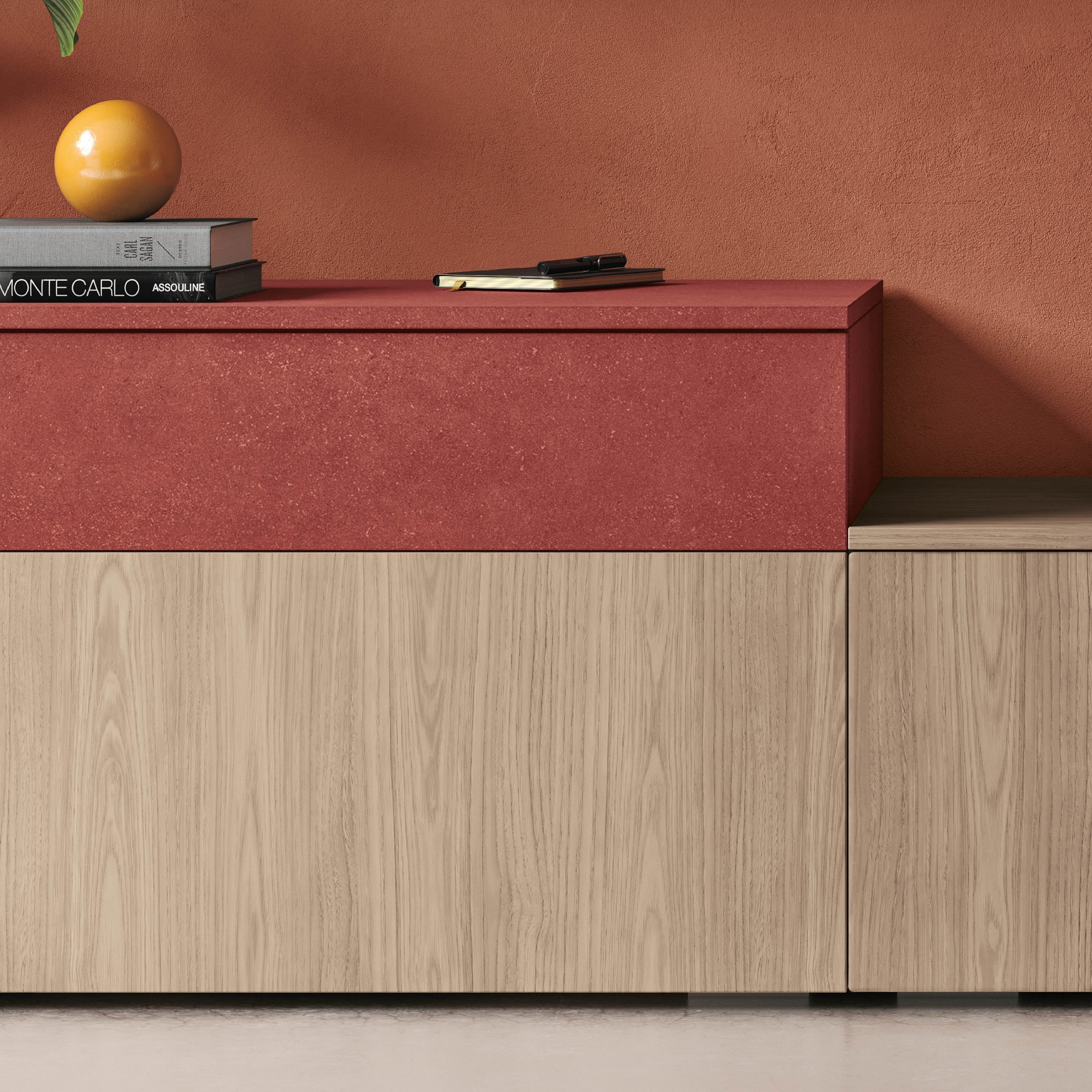 Discover all colour and finishes
Opening system
Discover all the opening system
Certified quality

CERTIFICATION TO ISO 9001: 2015
Stosa is committed to research and innovation in products and processes.

CERTIFICATION OF 100% ITALIAN PRODUCTION
Design, development and production are all 100% Italian.

FURNITURE OF CERTIFIED ITALIAN ORIGIN
Certified furniture is designed, produced and packaged in Italy according to the strictest standards of safety, strength and durability.

FSC® - Forest for all forever
Responsible management brand. Within the Stosa product proposal is possible to request the FSC® Certified products