Stosa City kitchens.
Expressive versatility, for a vintage, industrial style or a delicate reference to tradition.
A distinctive feature of this model is the framed, wood panel door, which takes on a creative, unconventional style. Robust and decisive in appearance, these kitchens offer unique tactile and visual sensations thanks to the materials with which they are finished.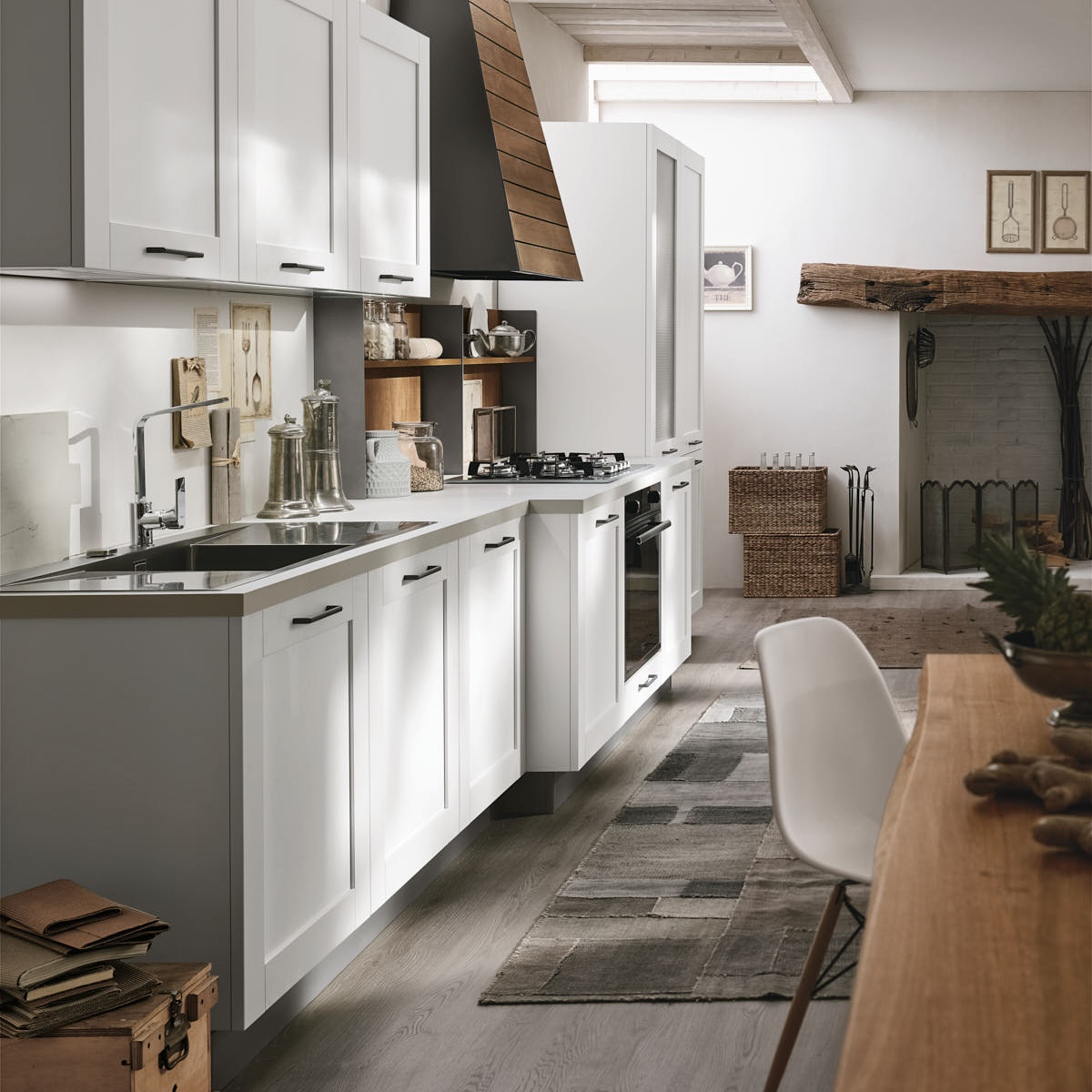 Able to create a range of different moods, City references the past while bringing it up to date, and also touches on more recent traditions, producing looks destined to last, with a charm that remains undiminished even in the face of changing fashions.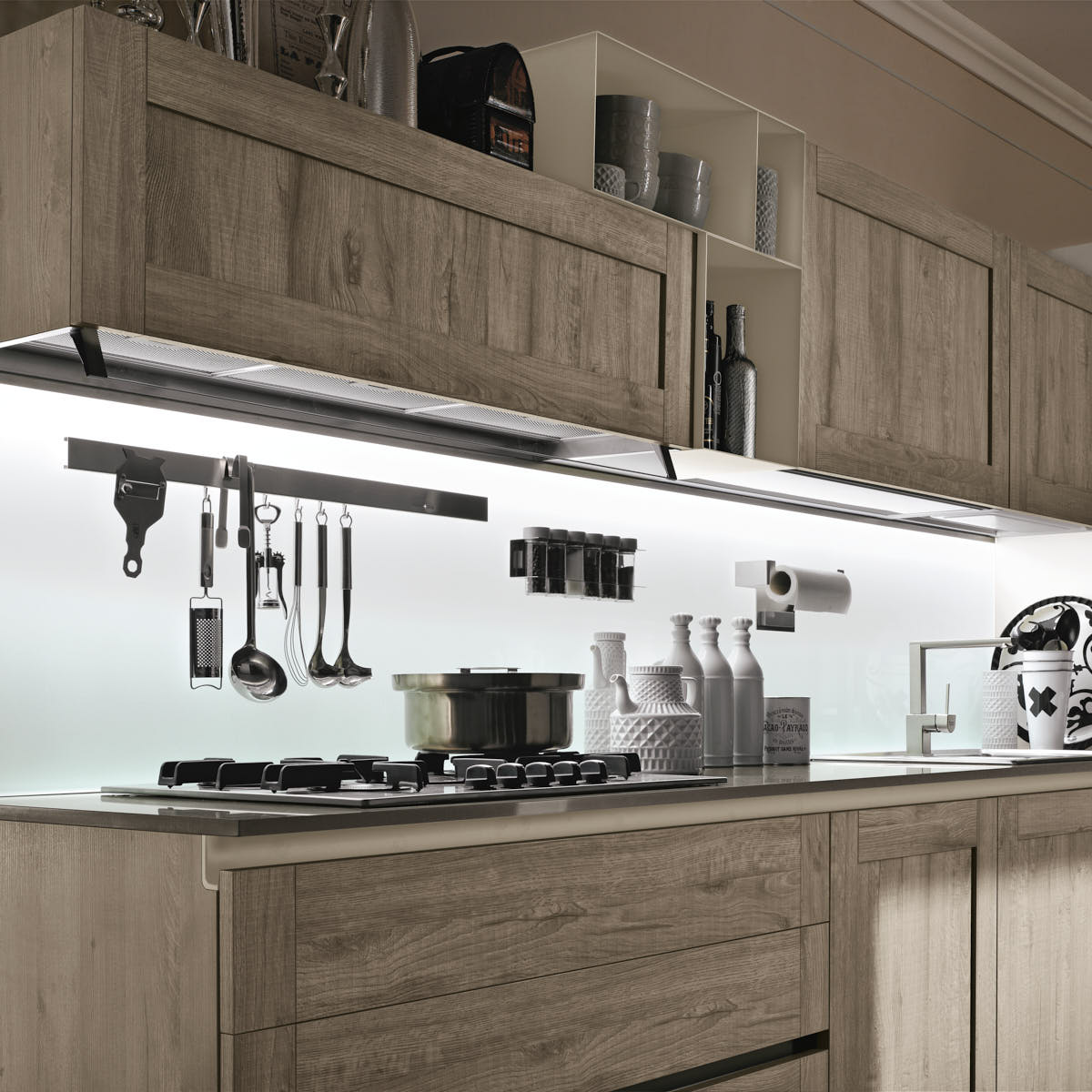 Luminous Magnetic Splashback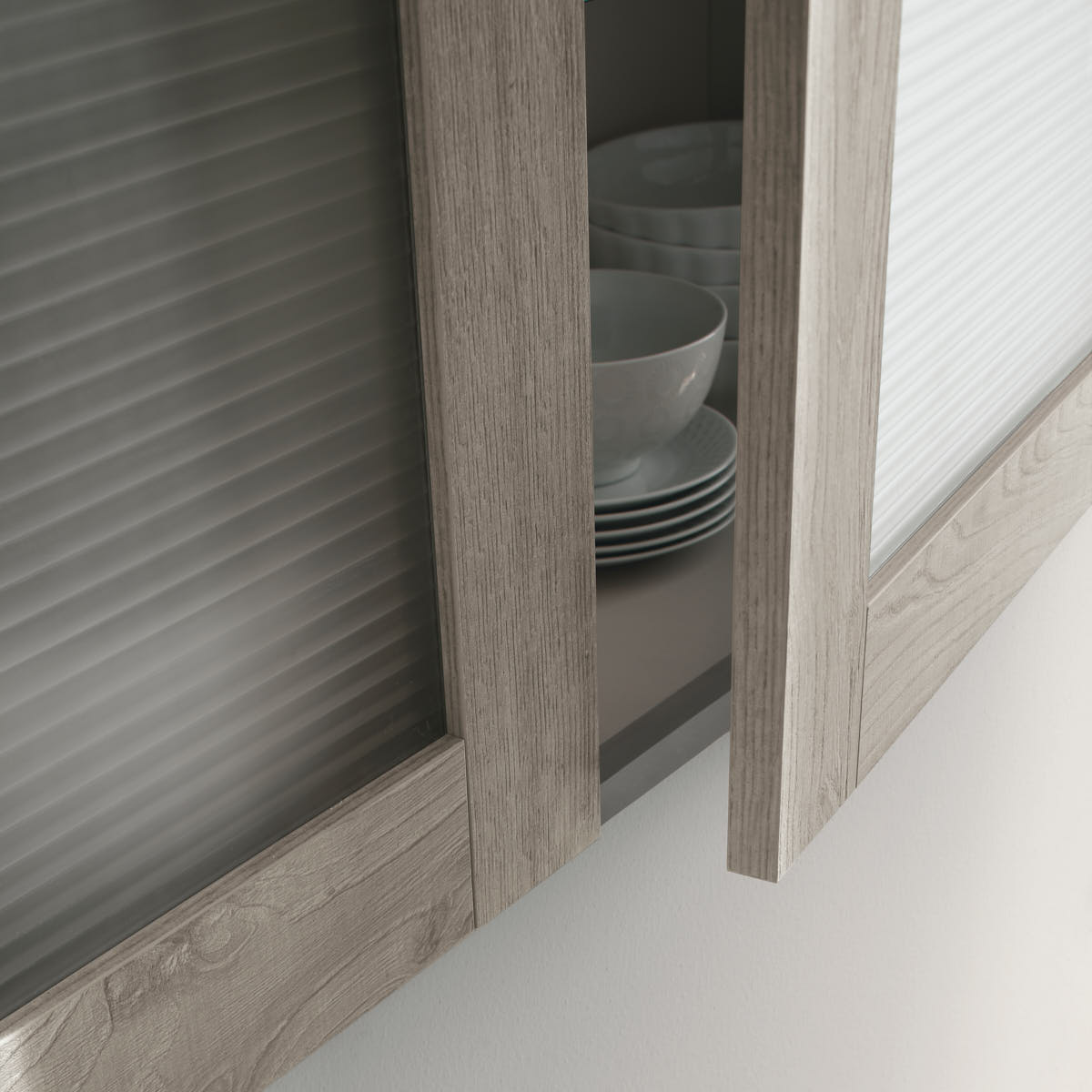 Textured glass door
Blackboard Splashback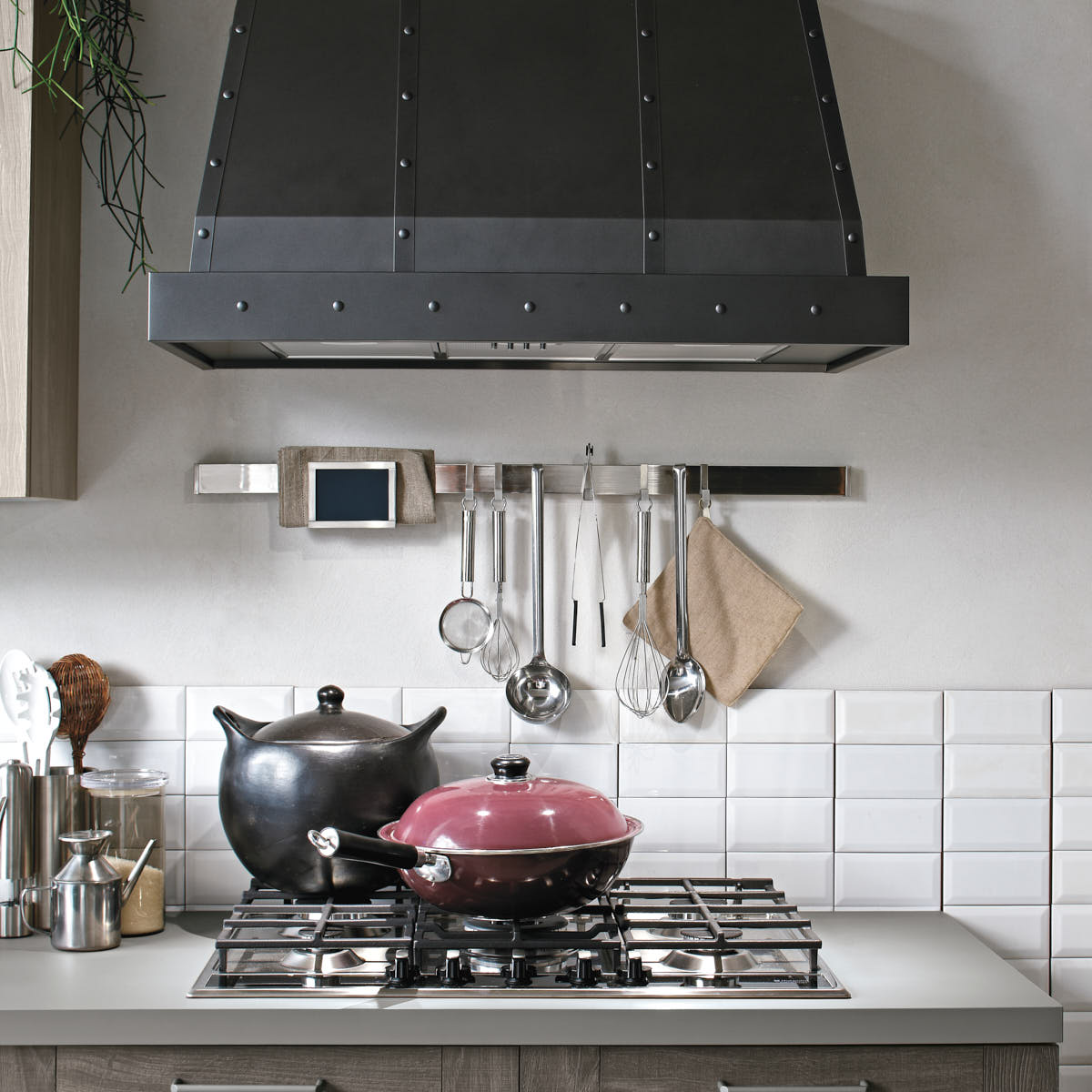 Loft Hood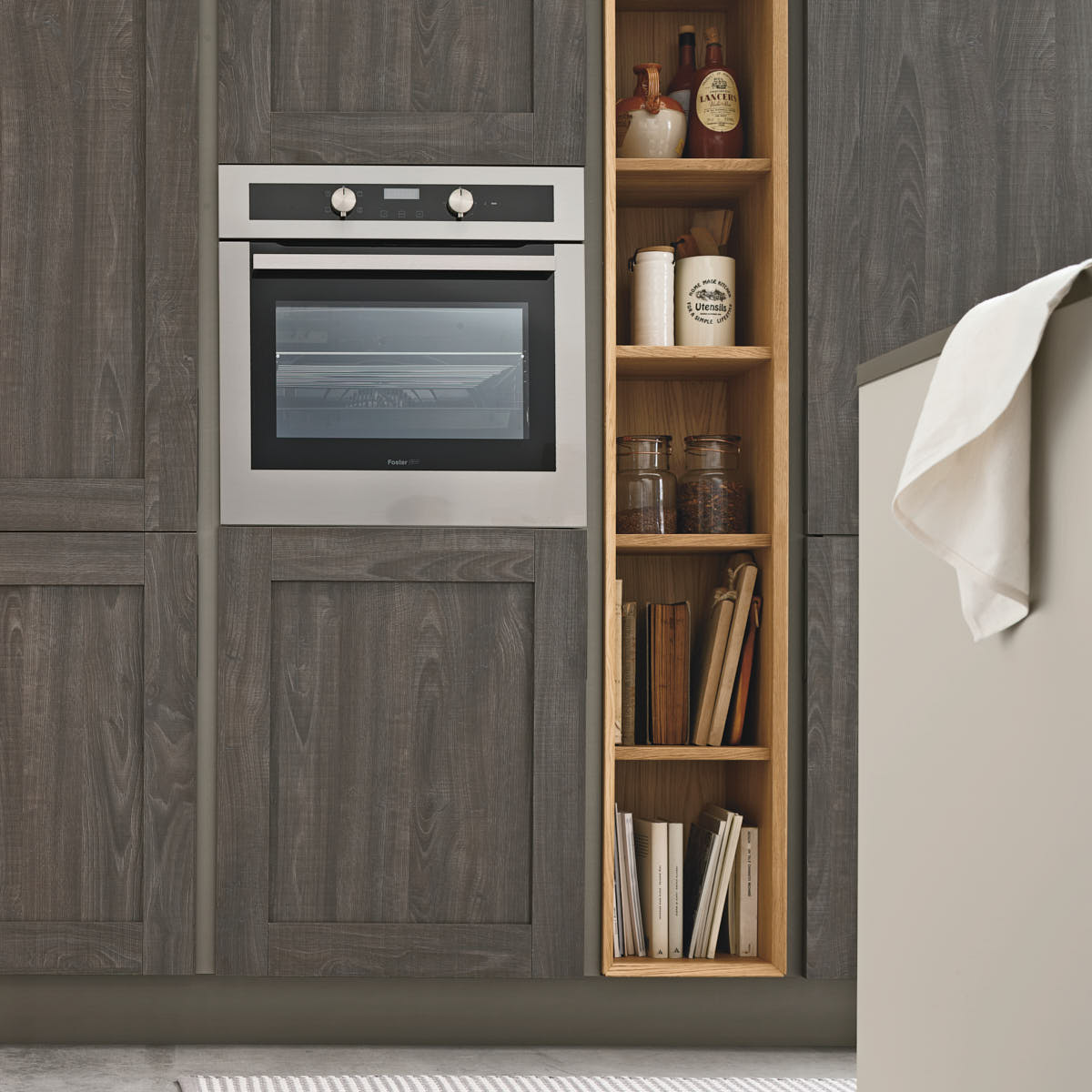 Open elements for tall units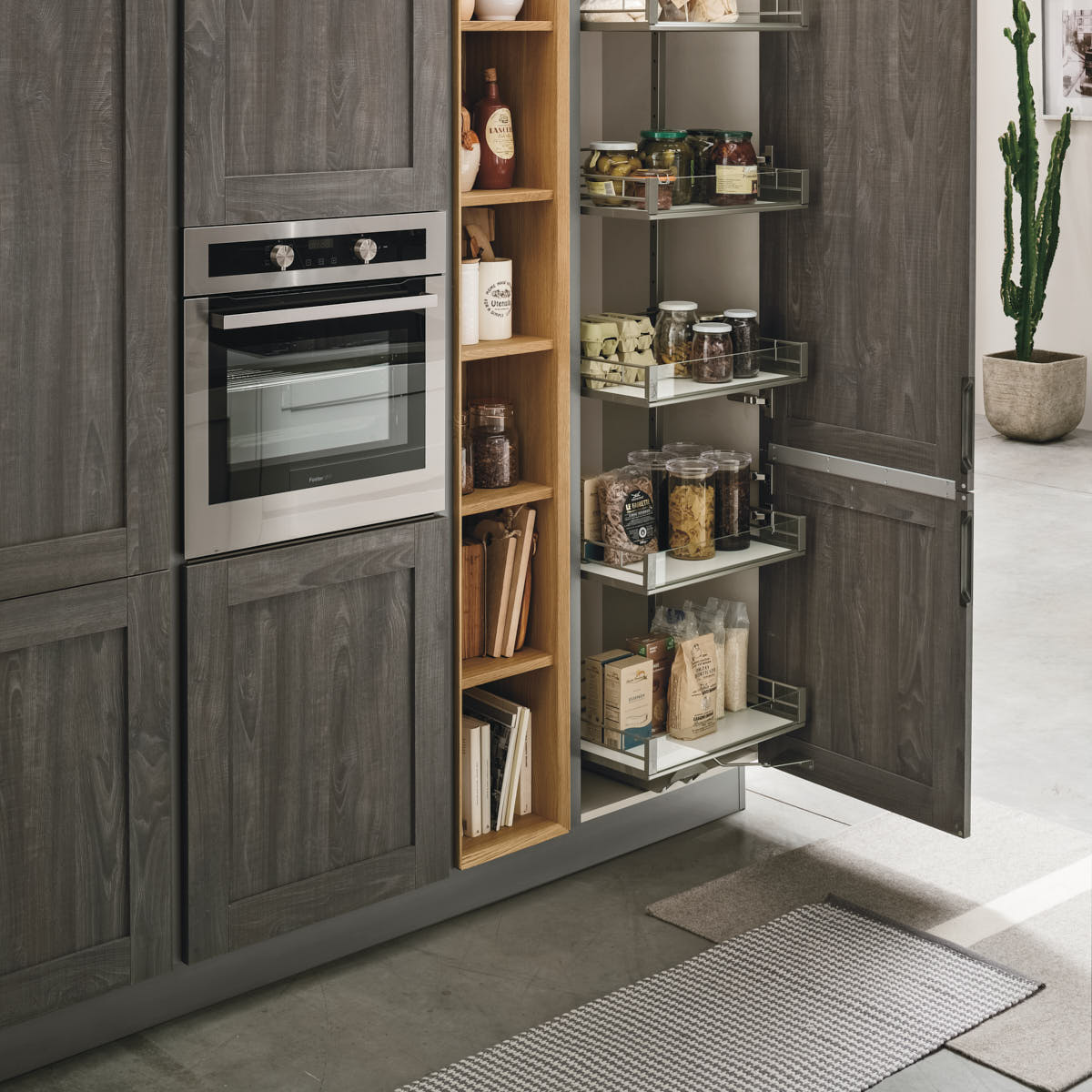 Total View mechanism with glass front for tall unit
Composition with industrial style island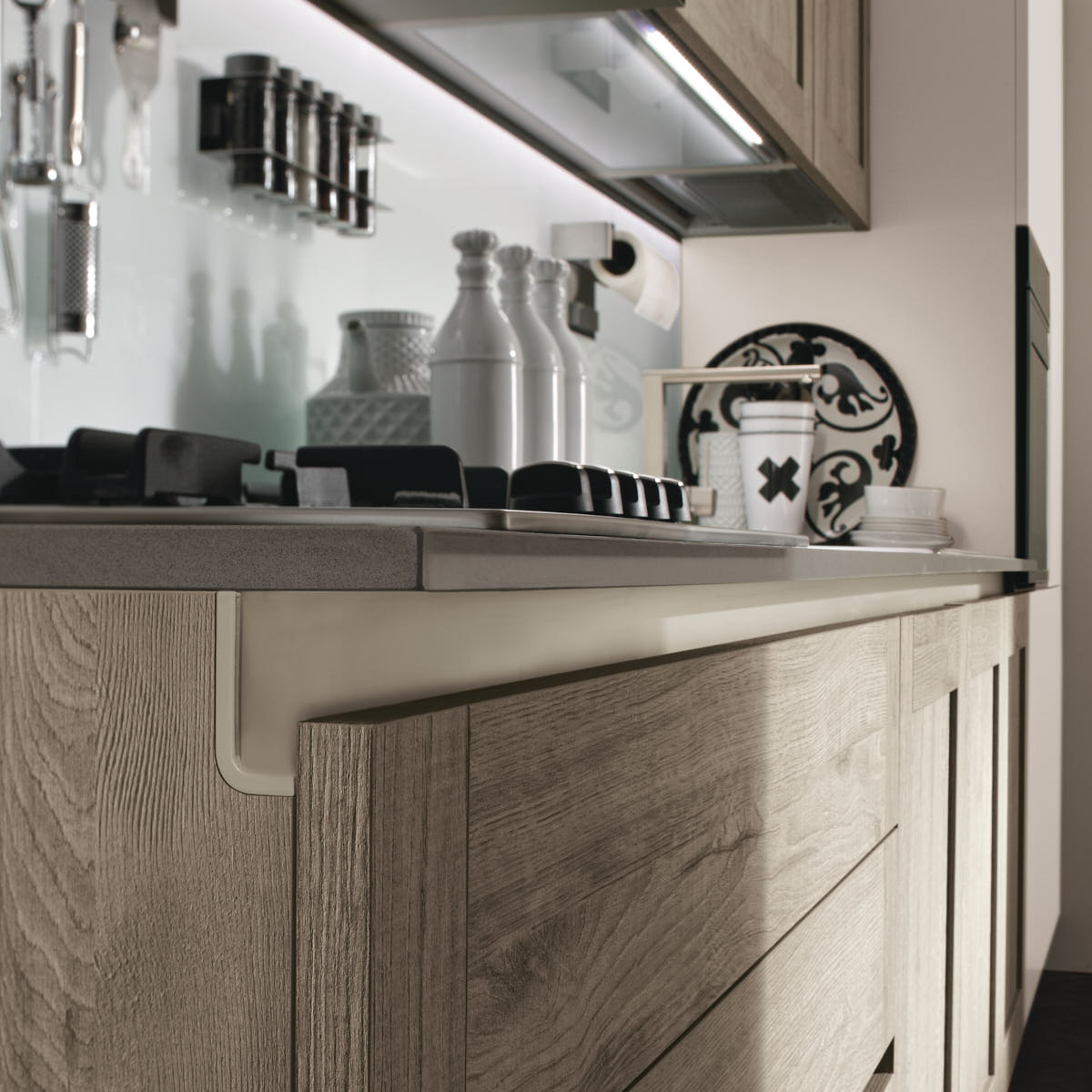 Recessed Groove
Colors and finishes
Discover all colour and finishes
Opening system
Discover all the opening system
Certified quality

CERTIFICATION TO ISO 9001: 2015
Stosa is committed to research and innovation in products and processes.

FURNITURE OF CERTIFIED ITALIAN ORIGIN
Certified furniture is designed, produced and packaged in Italy according to the strictest standards of safety, strength and durability.

CERTIFICATION OF 100% ITALIAN PRODUCTION
Design, development and production are all 100% Italian.

FSC® - Forest for all forever
Responsible management brand. Within the Stosa product proposal is possible to request the FSC® Certified products