Stosa Metropolis kitchens.
A winning combination of design, technology and materials.
Created using Evolution System, Metropolis is a state-of-the-art kitchen, flexible in its design thanks to a wide range of innovative materials and finishes, exclusive details and multiple combinations of highly functional elements.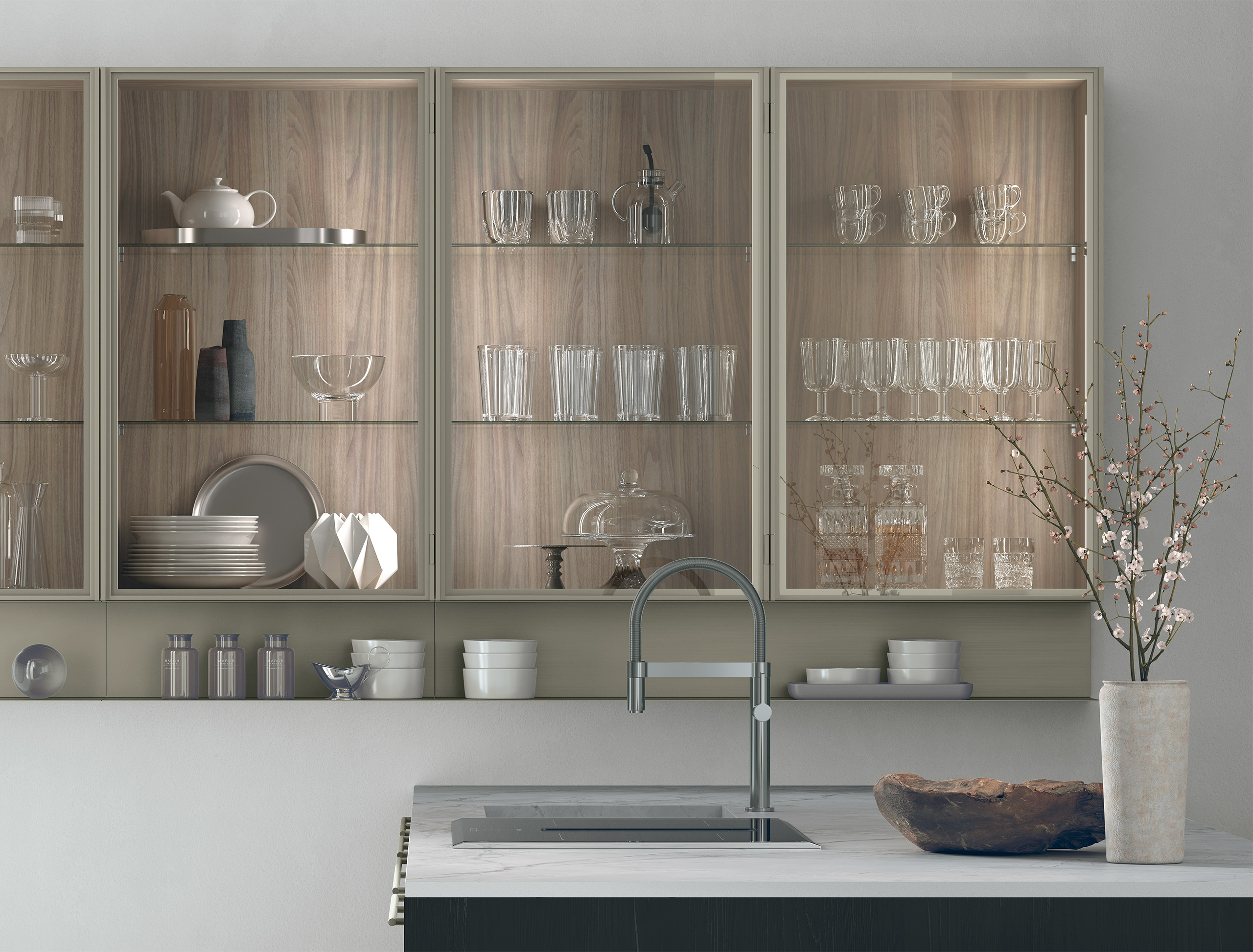 Metropolis has well organised storage spaces, which are also available in 75 cm widths to hold latest-generation white goods such as XXL refrigerators and ovens, and units divided into three drawers of different heights (12 / 24 / 36 cm) highlighted by contrasting grooves.
This new modular system helps configure rationally organised spaces that, when combined with eclectic finishes, create solutions that are a perfect balance of beauty and logic.
Wall unit with integrated open compartment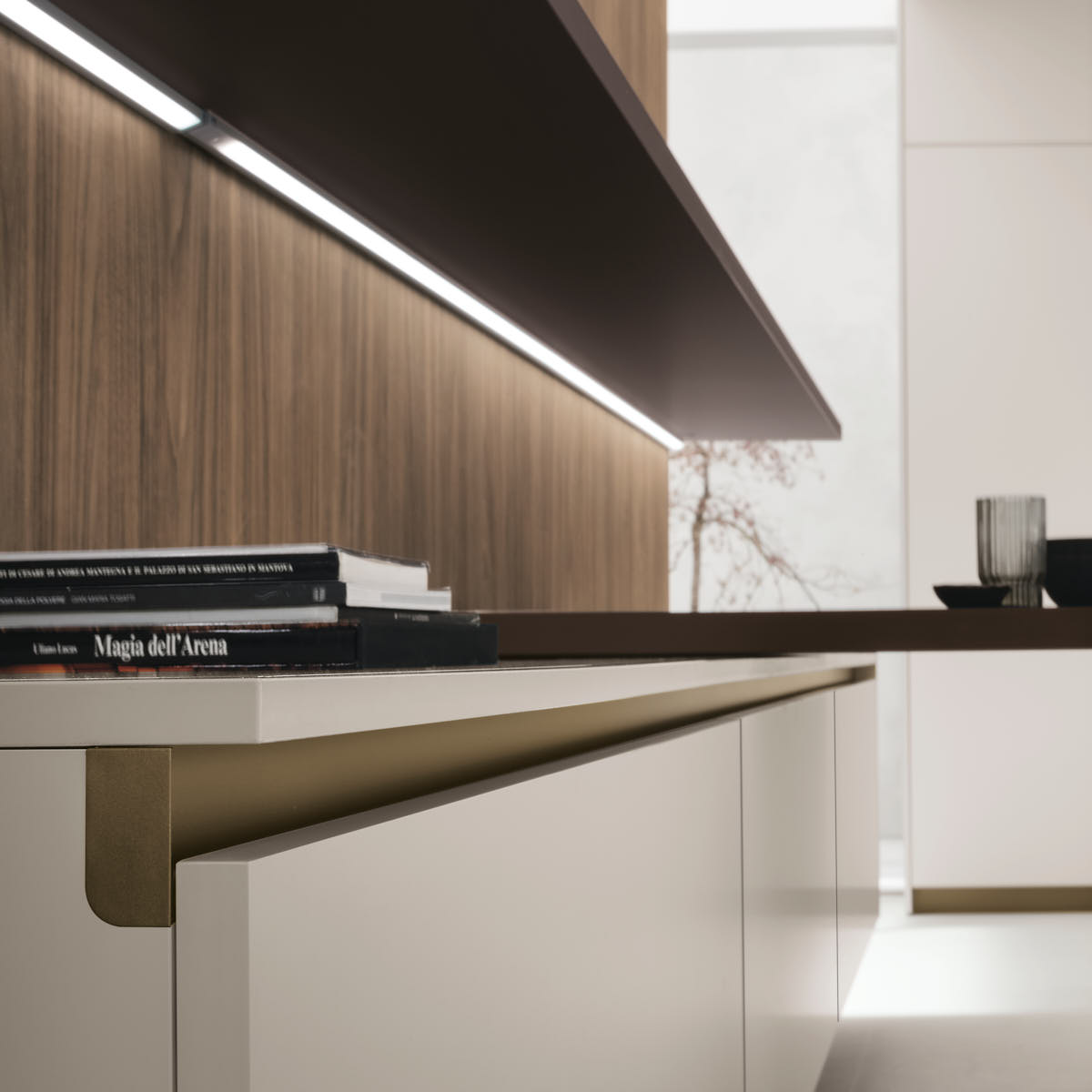 Recessed Groove in Bronzo finish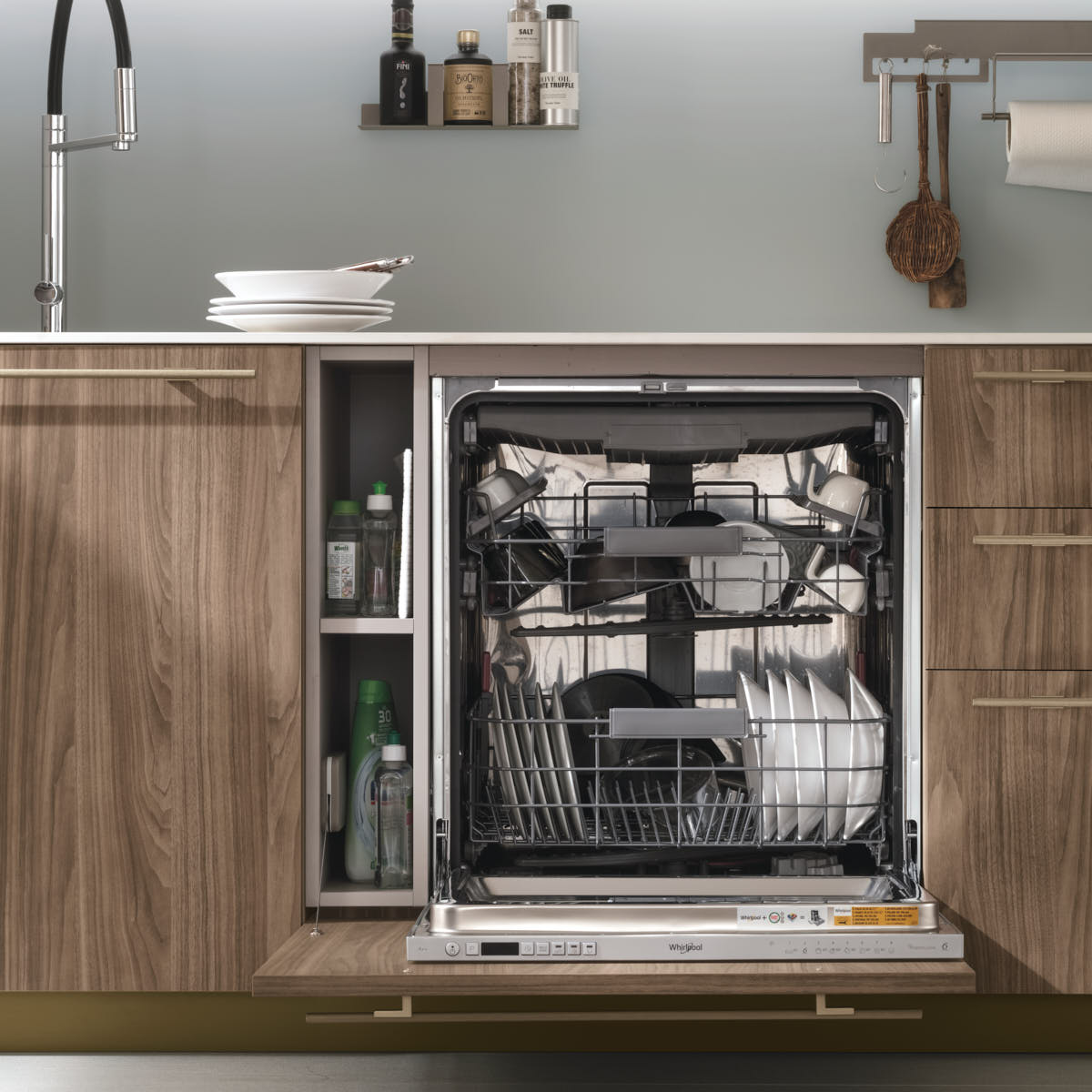 75 cm module: dishwasher and open side compartment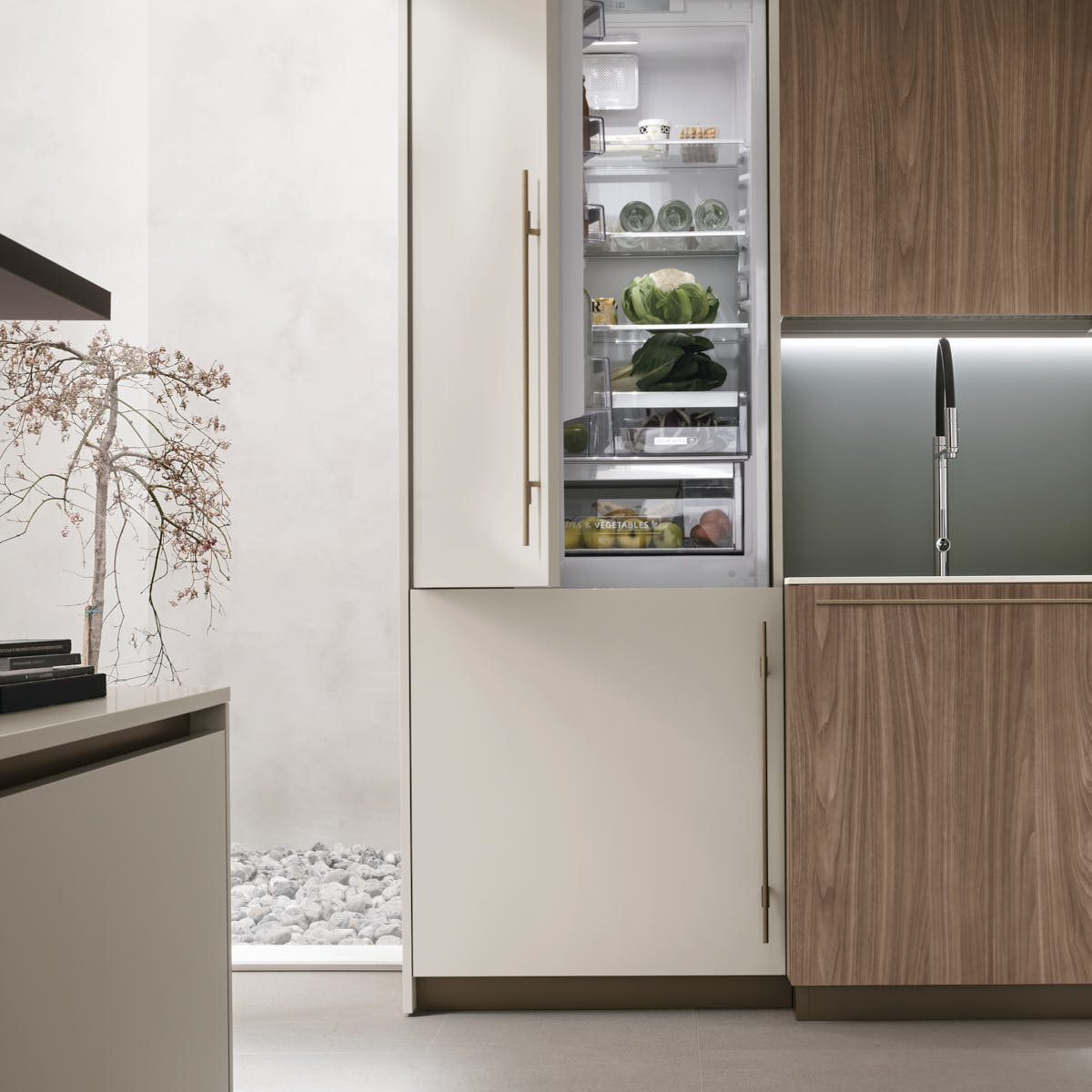 75 cm module for refrigerator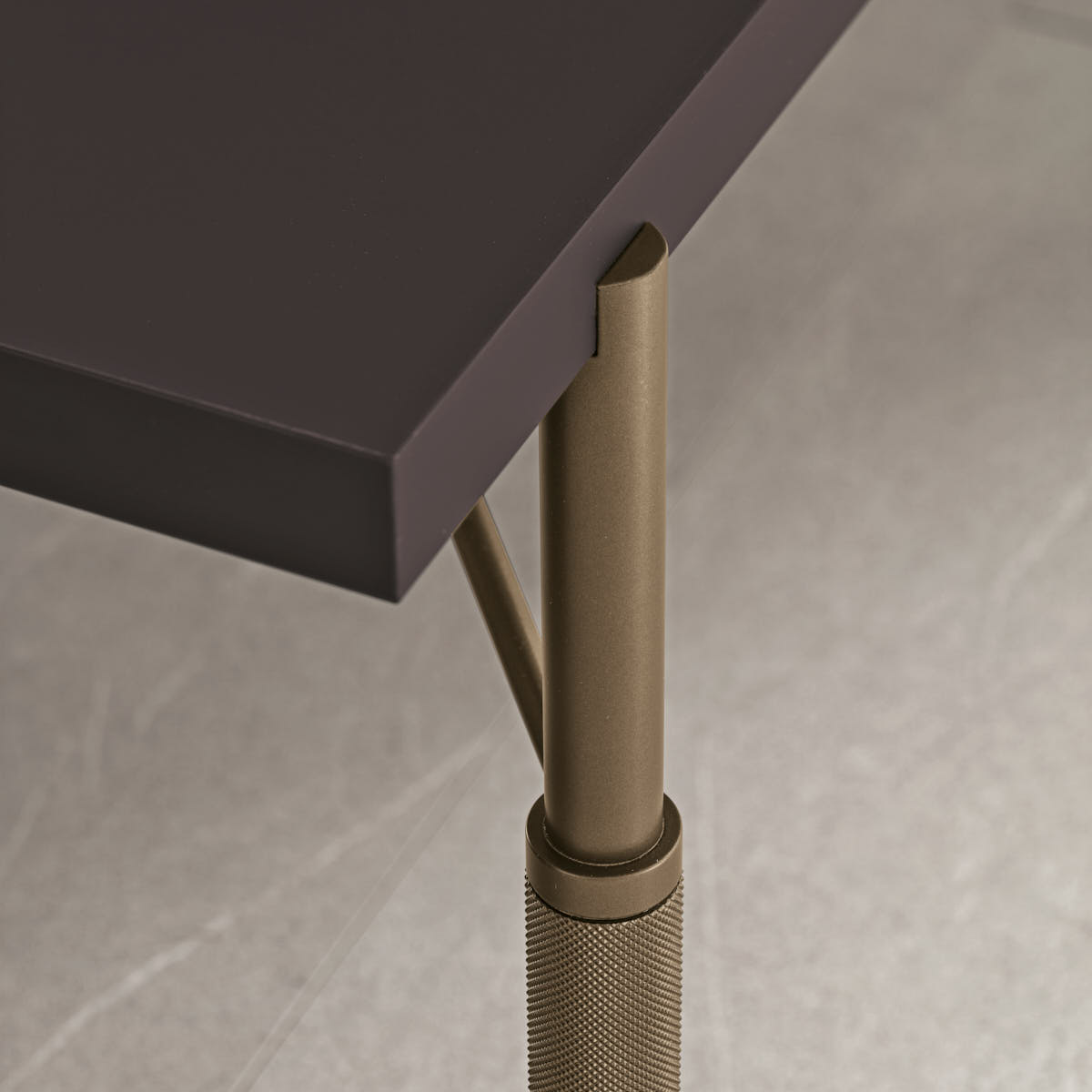 Tennis Table Leg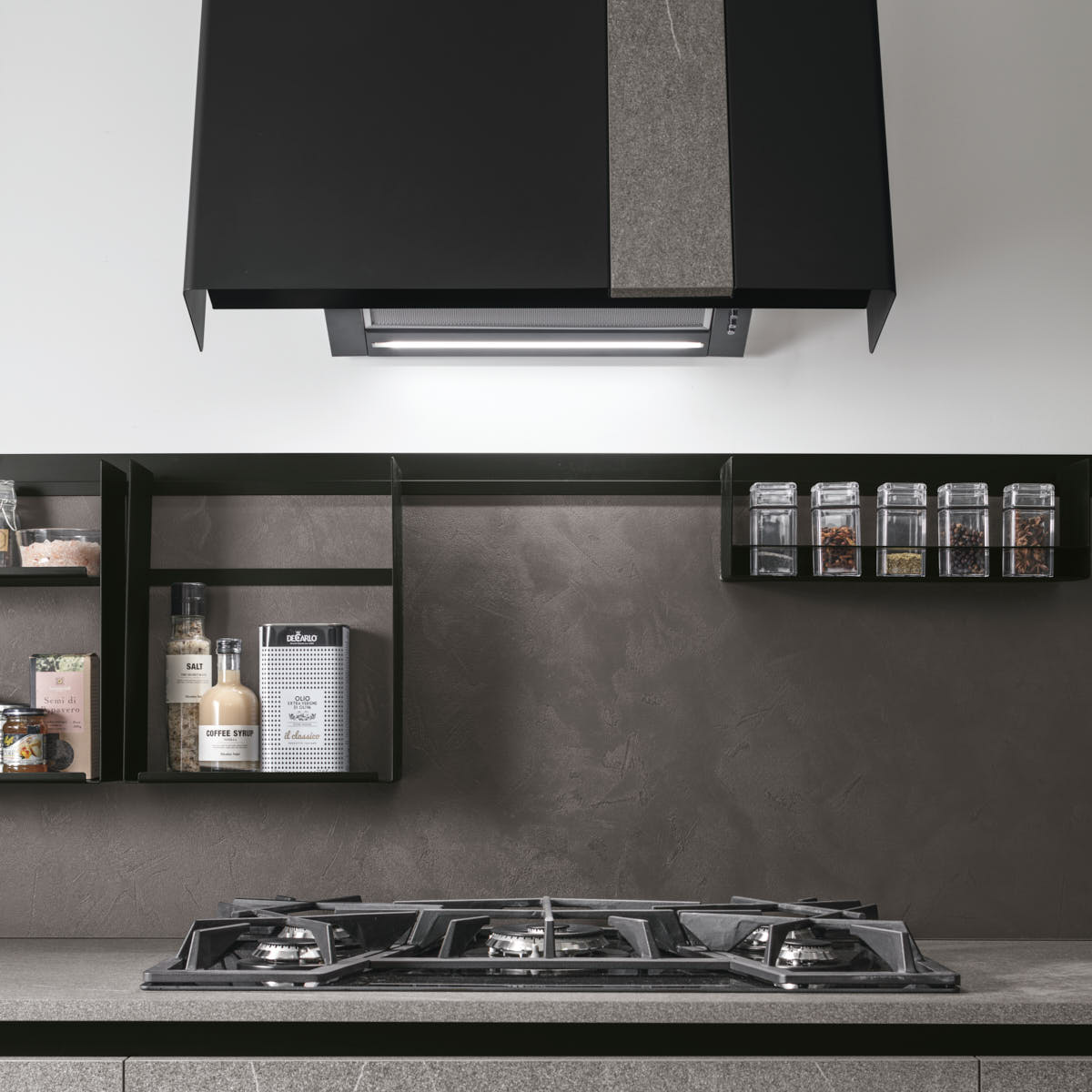 Joy System splashback
75 cm module: oven and open side compartment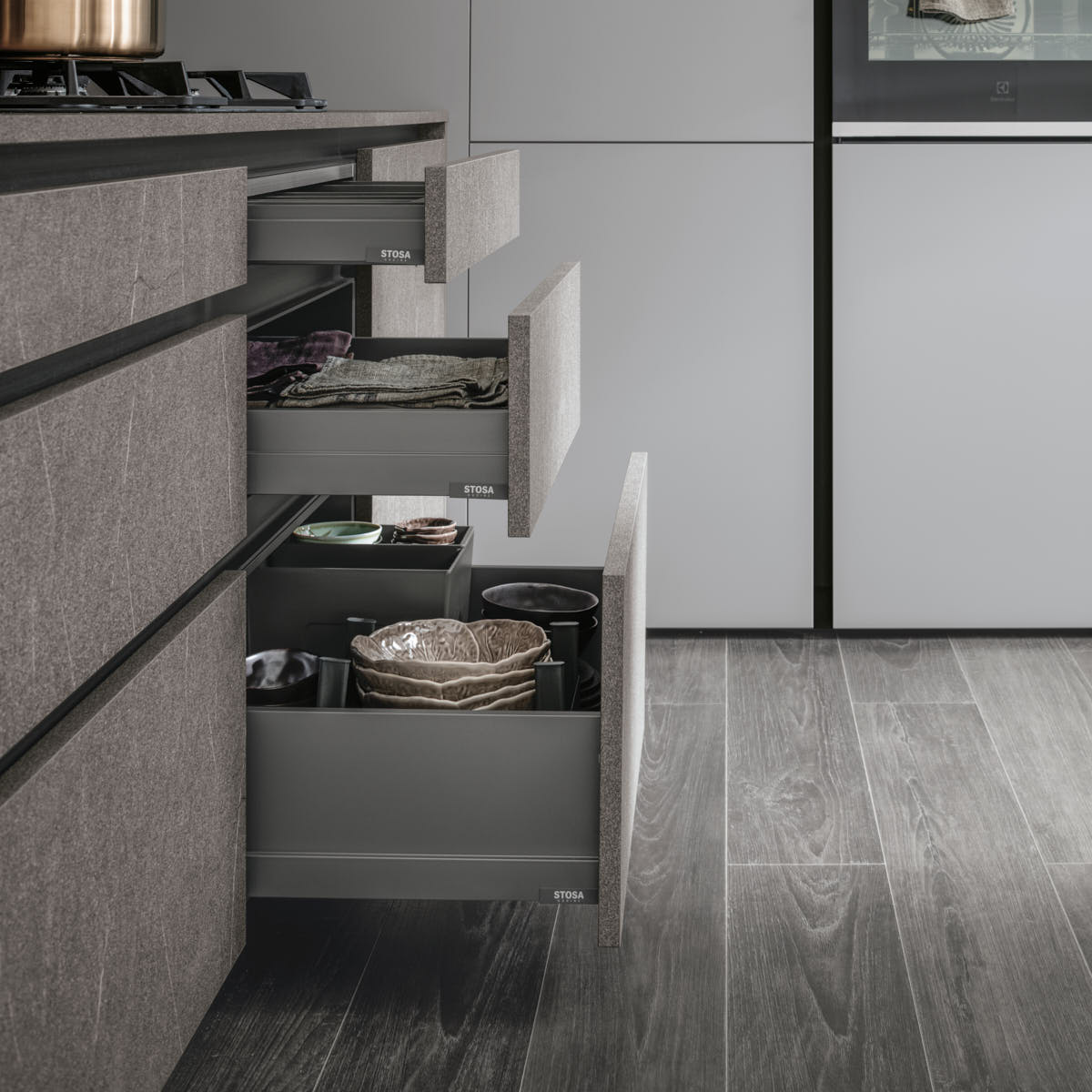 Wall unit with integrated open compartment
Colors and finishes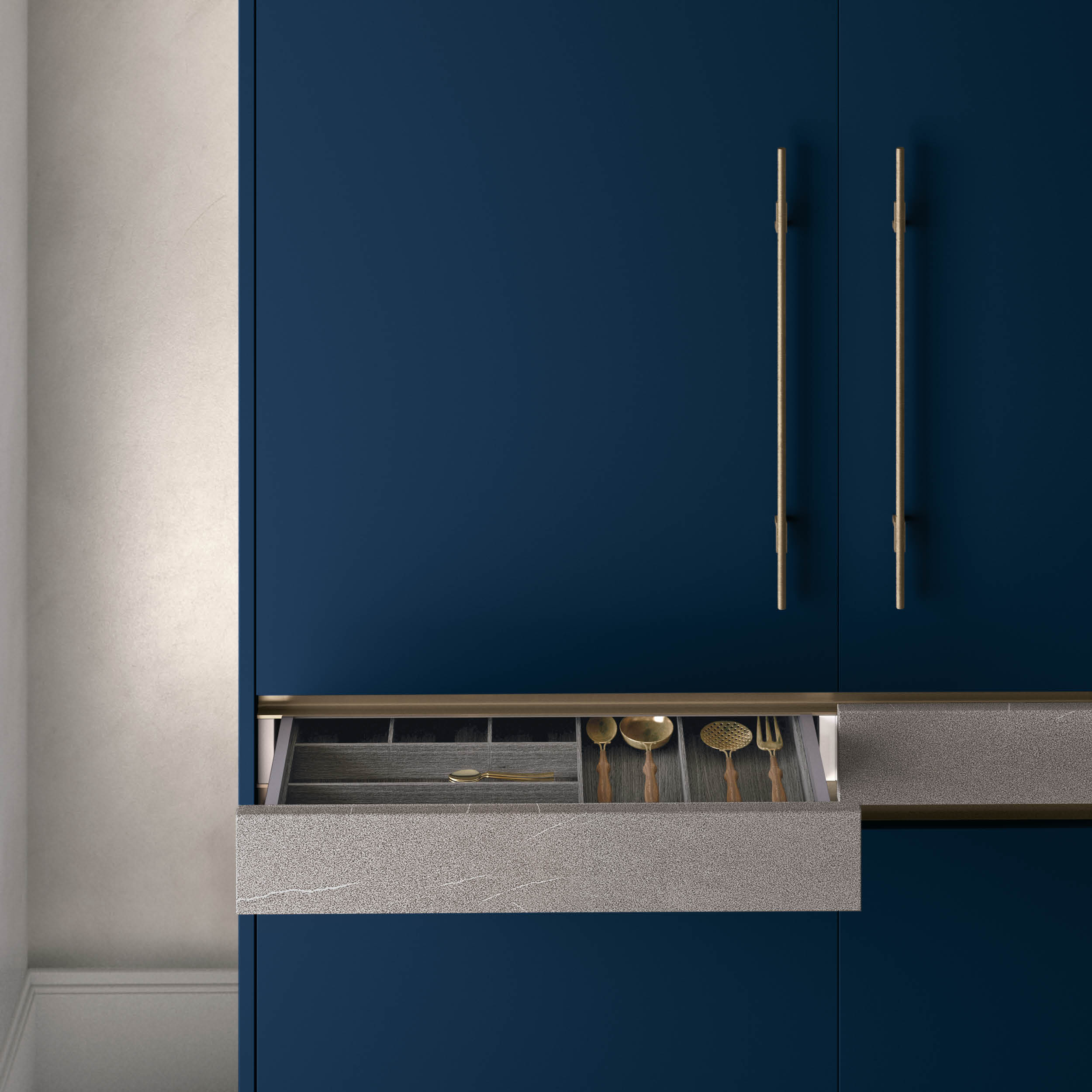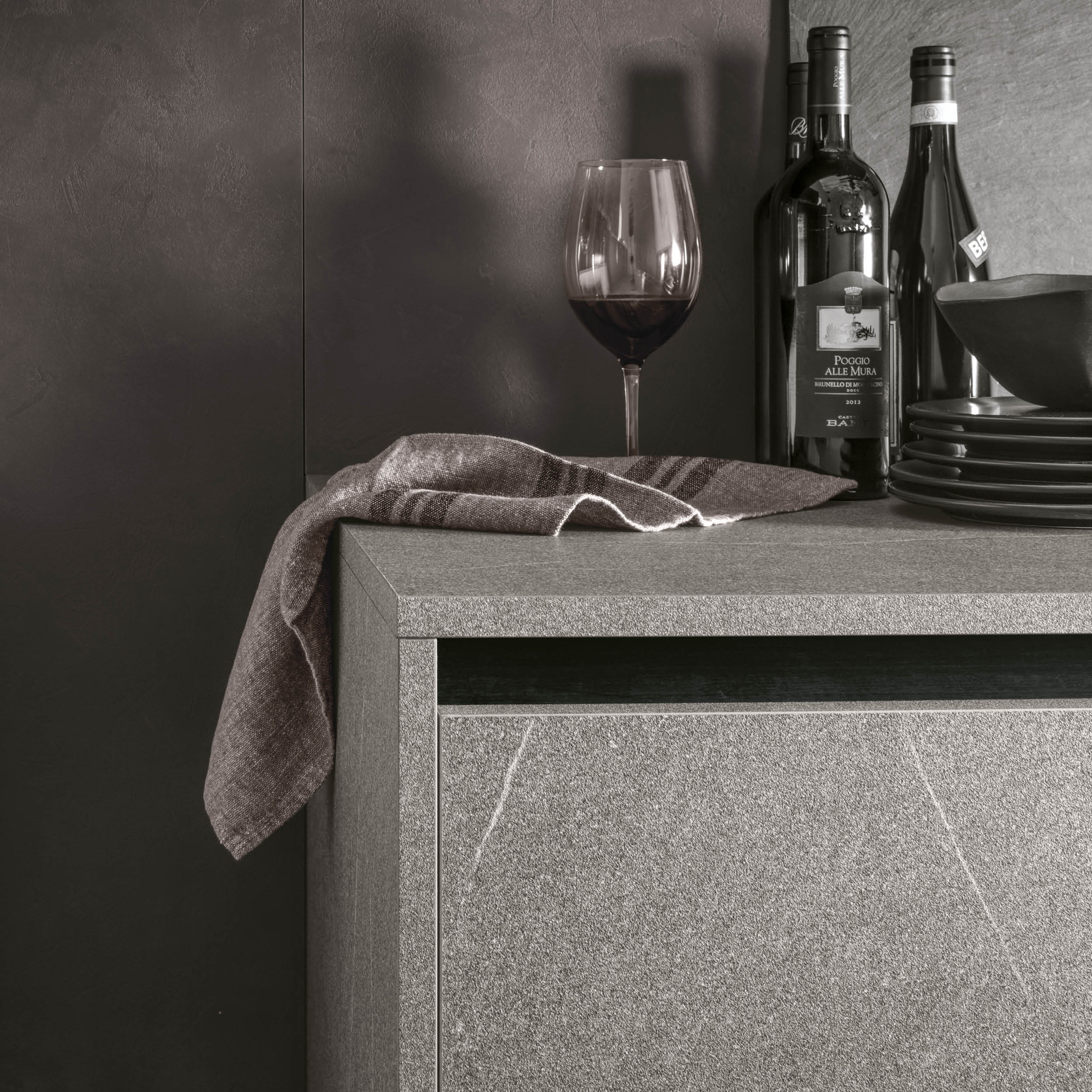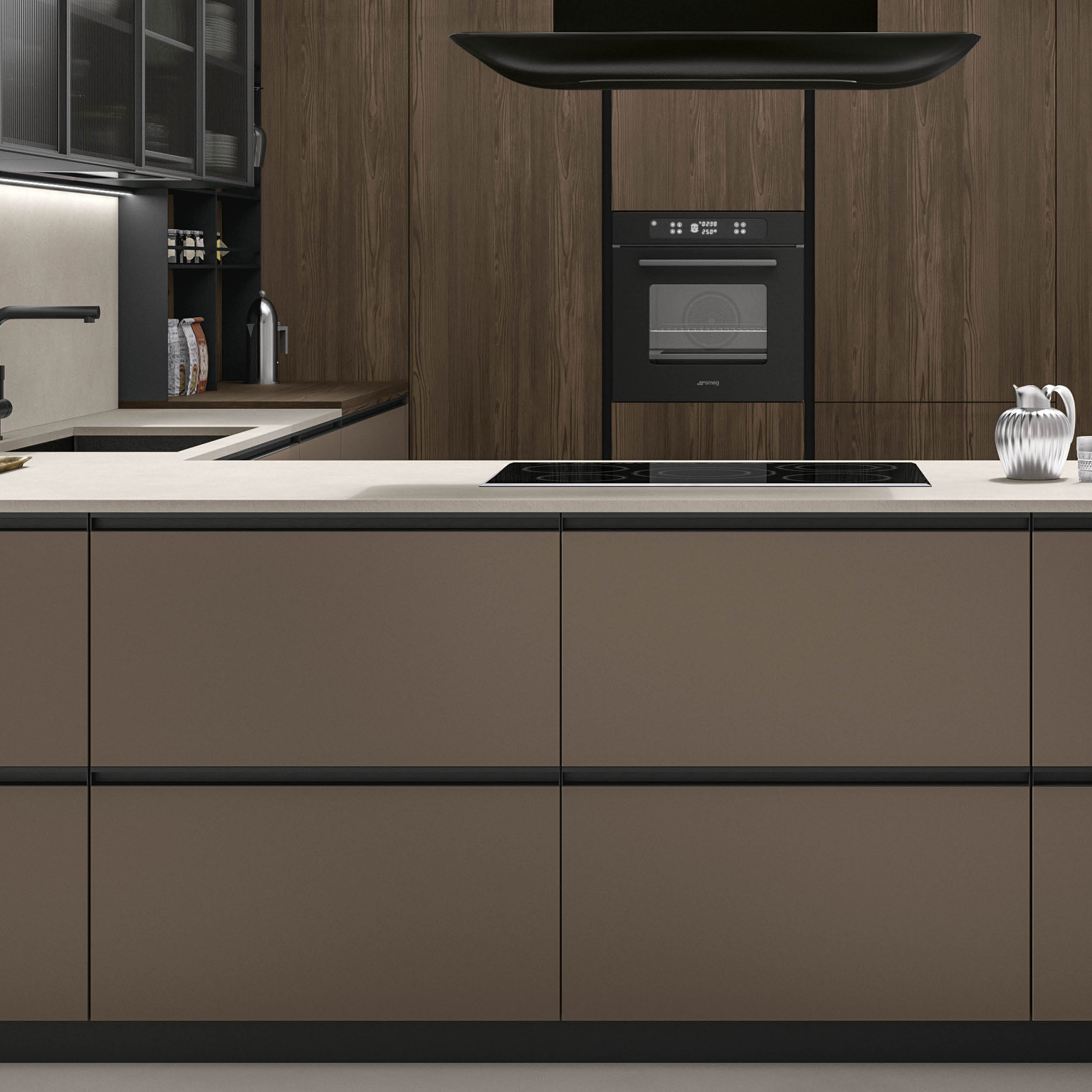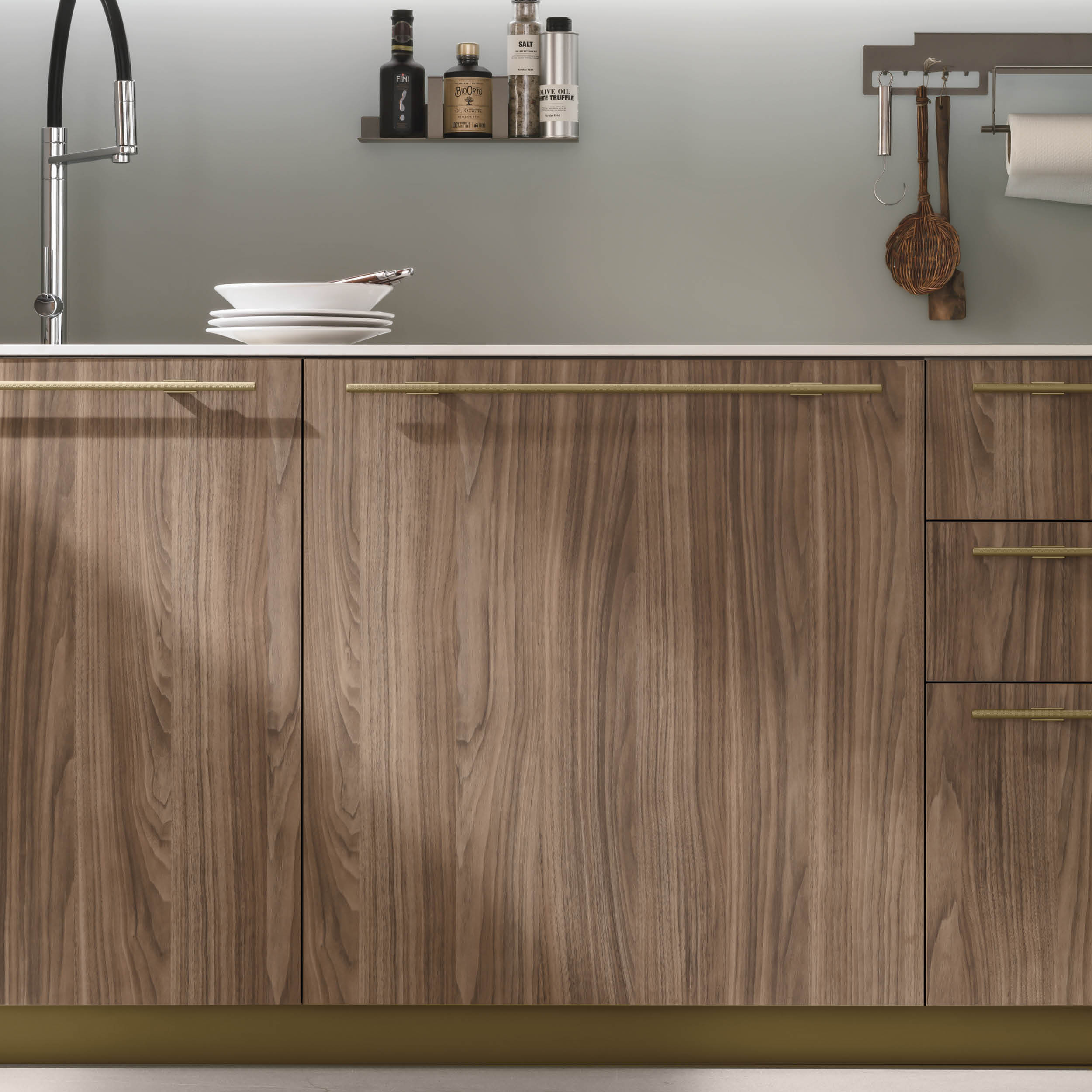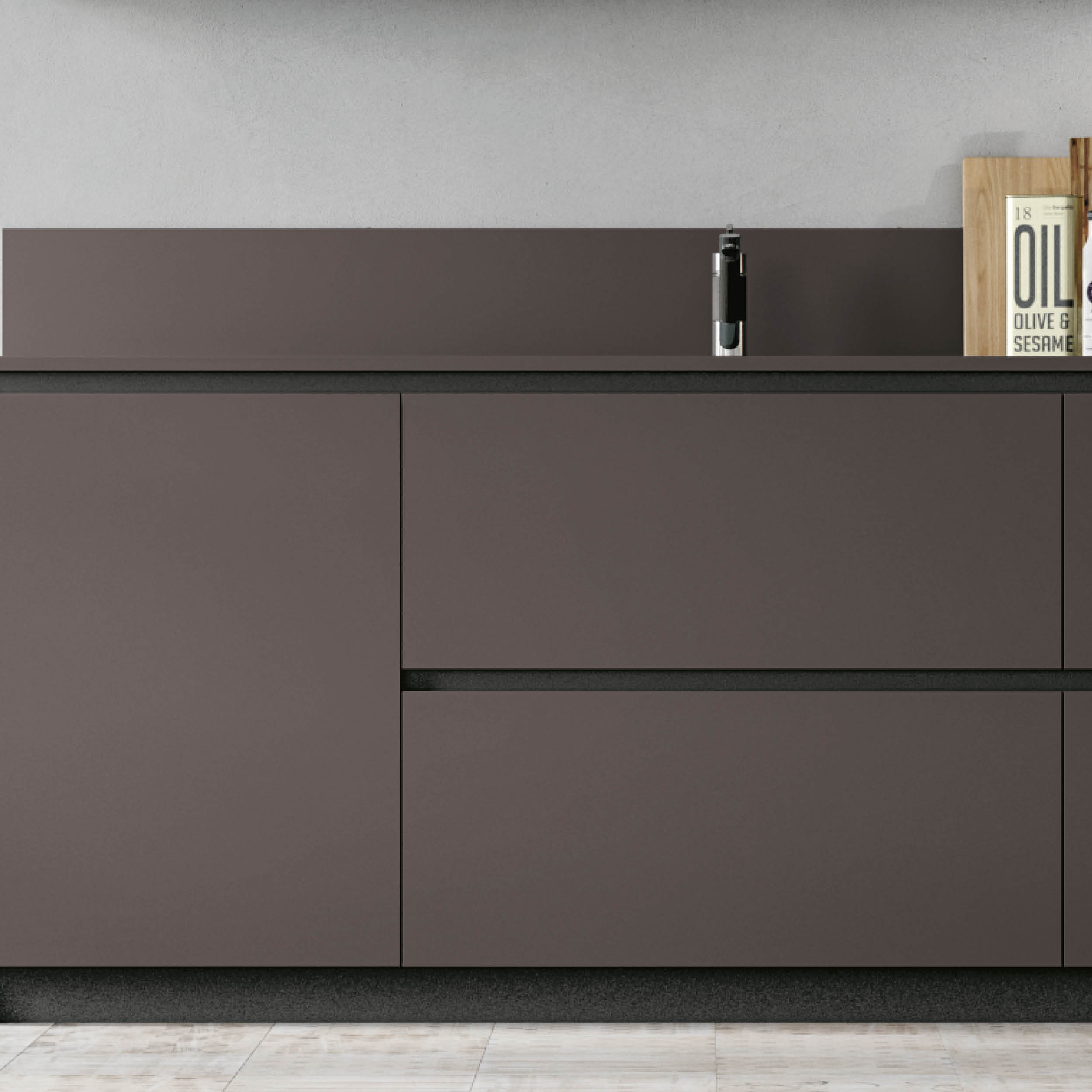 Discover all colour and finishes
Opening system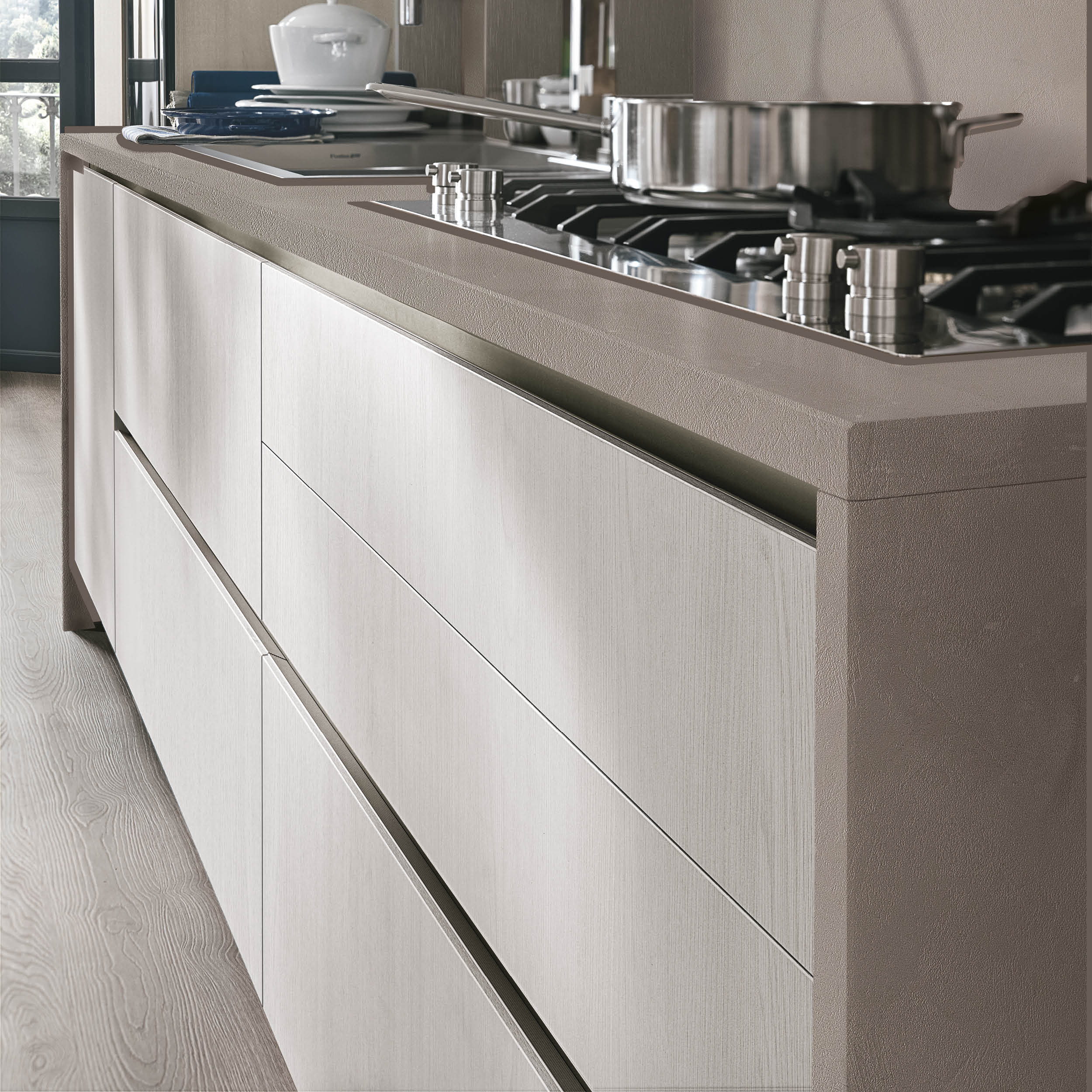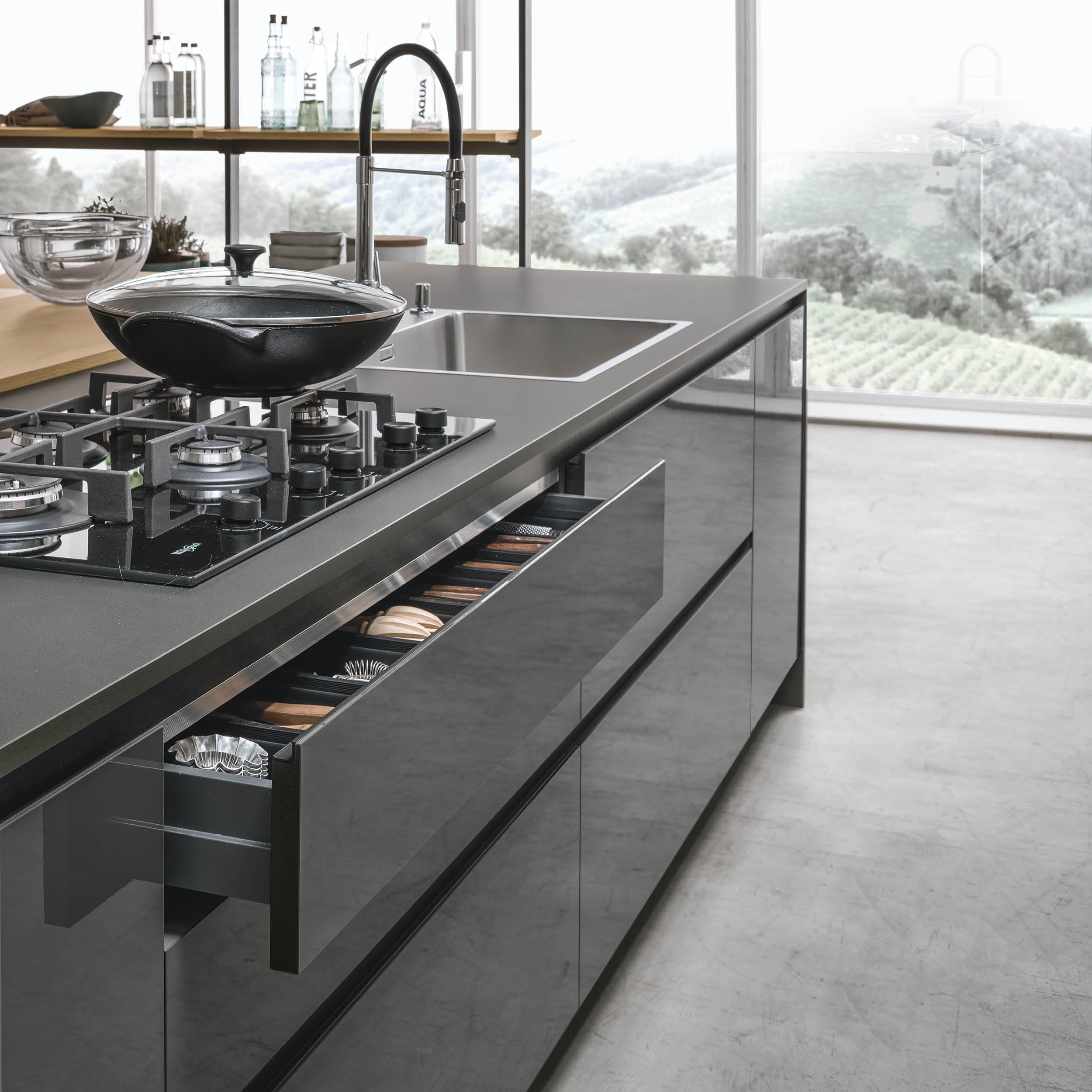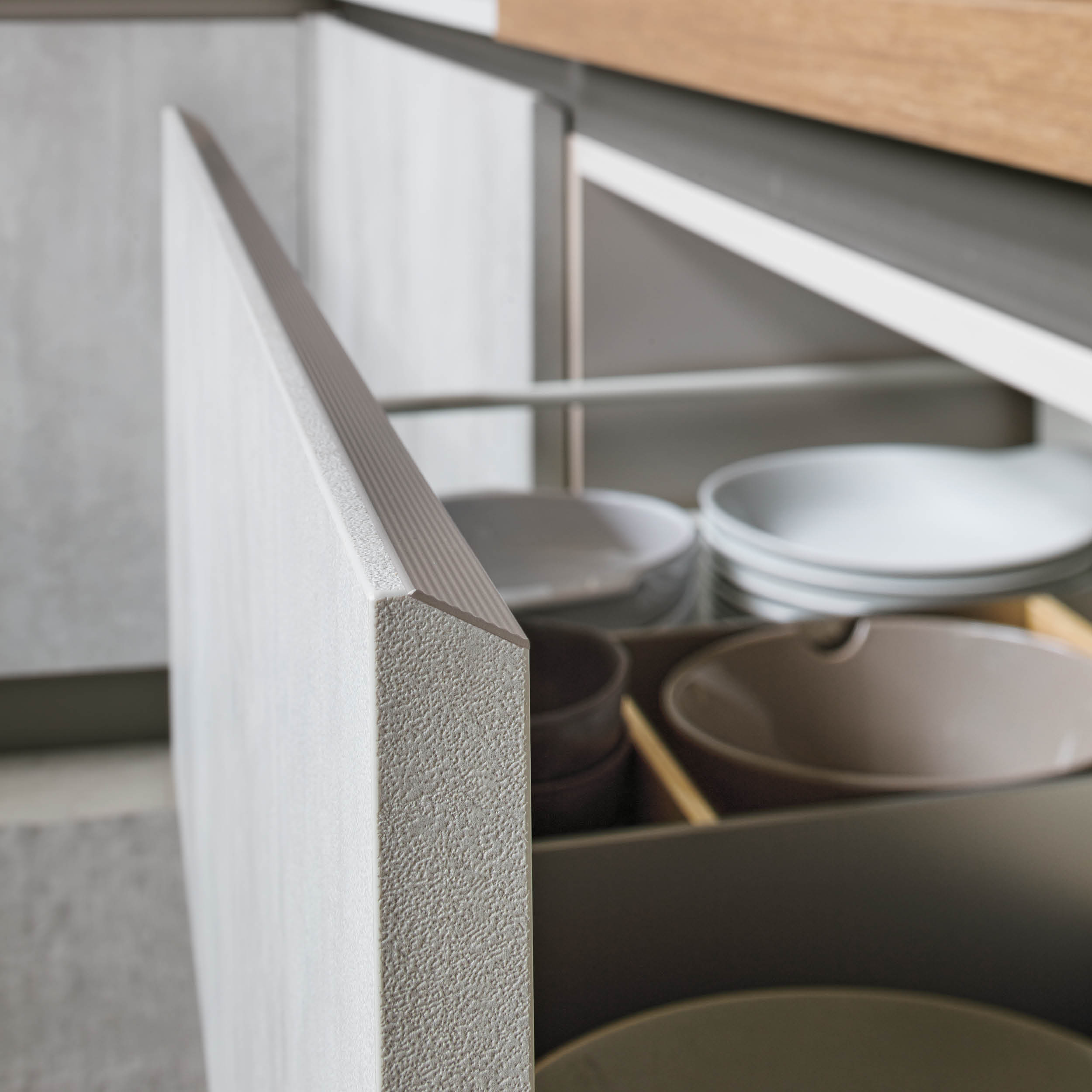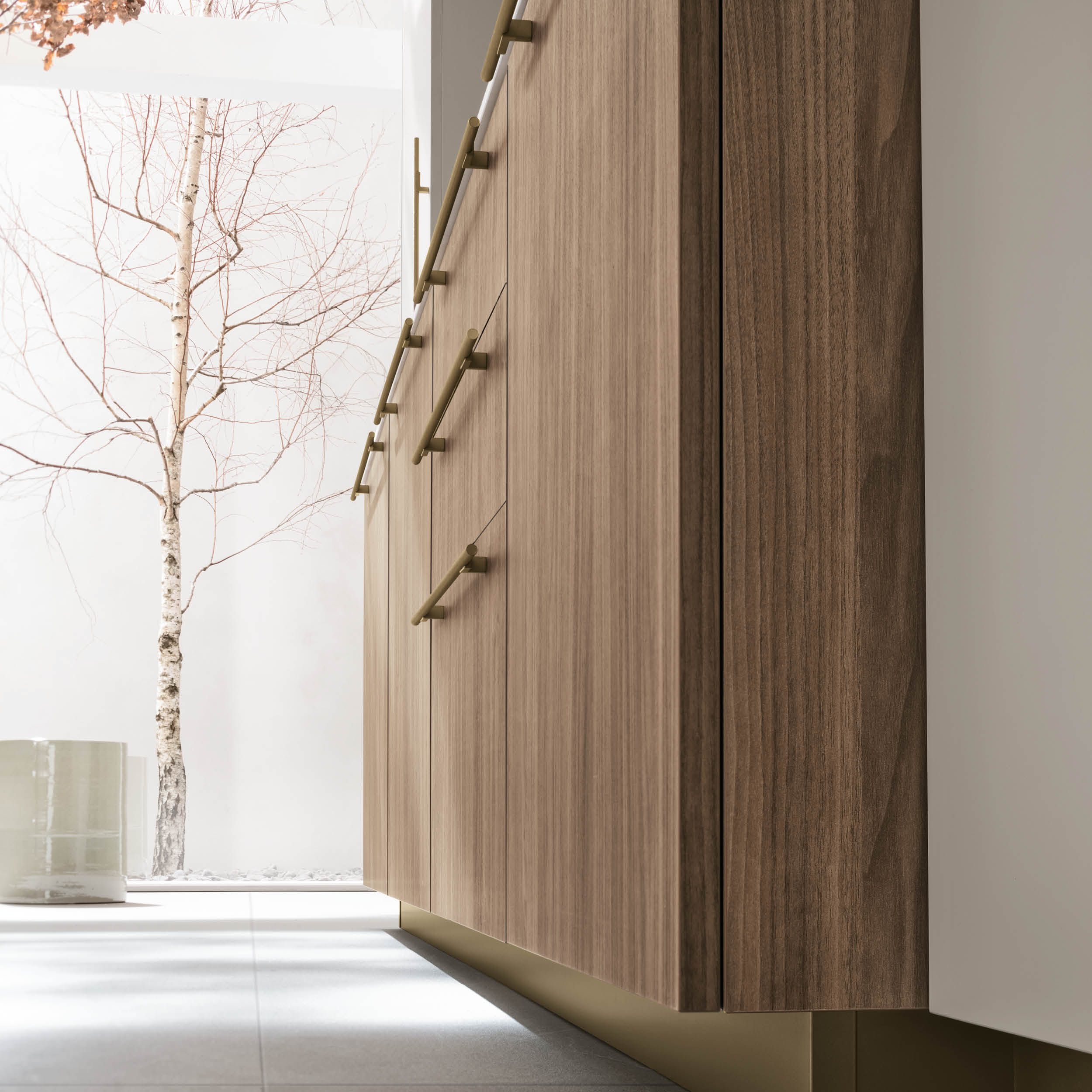 Discover all the opening system
Certified quality

CERTIFICATION TO ISO 9001: 2015
Stosa is committed to research and innovation in products and processes.

CERTIFICATION OF 100% ITALIAN PRODUCTION
Design, development and production are all 100% Italian.

FURNITURE OF CERTIFIED ITALIAN ORIGIN
Certified furniture is designed, produced and packaged in Italy according to the strictest standards of safety, strength and durability.

FSC® - Forest for all forever
Responsible management brand. Within the Stosa product proposal is possible to request the FSC® Certified products
Evolution System
Design ed ergonomia si combinano regalando arredi capaci di garantire stile e praticità. Progettata con Evolution System, il sistema che massimizza gli spazi rivisitando stile, funzionalità e interazione, Metropolis ha moduli capienti e ben organizzati senza rinunciare al tocco sofisticato che contraddistingue il modello.: lo zoccolo di 8 cm, l'altezza delle basi di 81 cm e i pensili più alti e profondi offrono contenimento maggiorato, mentre lo spessore di 23 mm conferisce solidità all'anta.
Evolution System