Stosa Color Trend kitchens.
Lacquered doors transform the room into a creative space.
The identity of Color Trend can be seen from its name: a model featuring lacquered doors available in a multitude of colours, allowing the creation of monochrome solutions or a combination of different shades.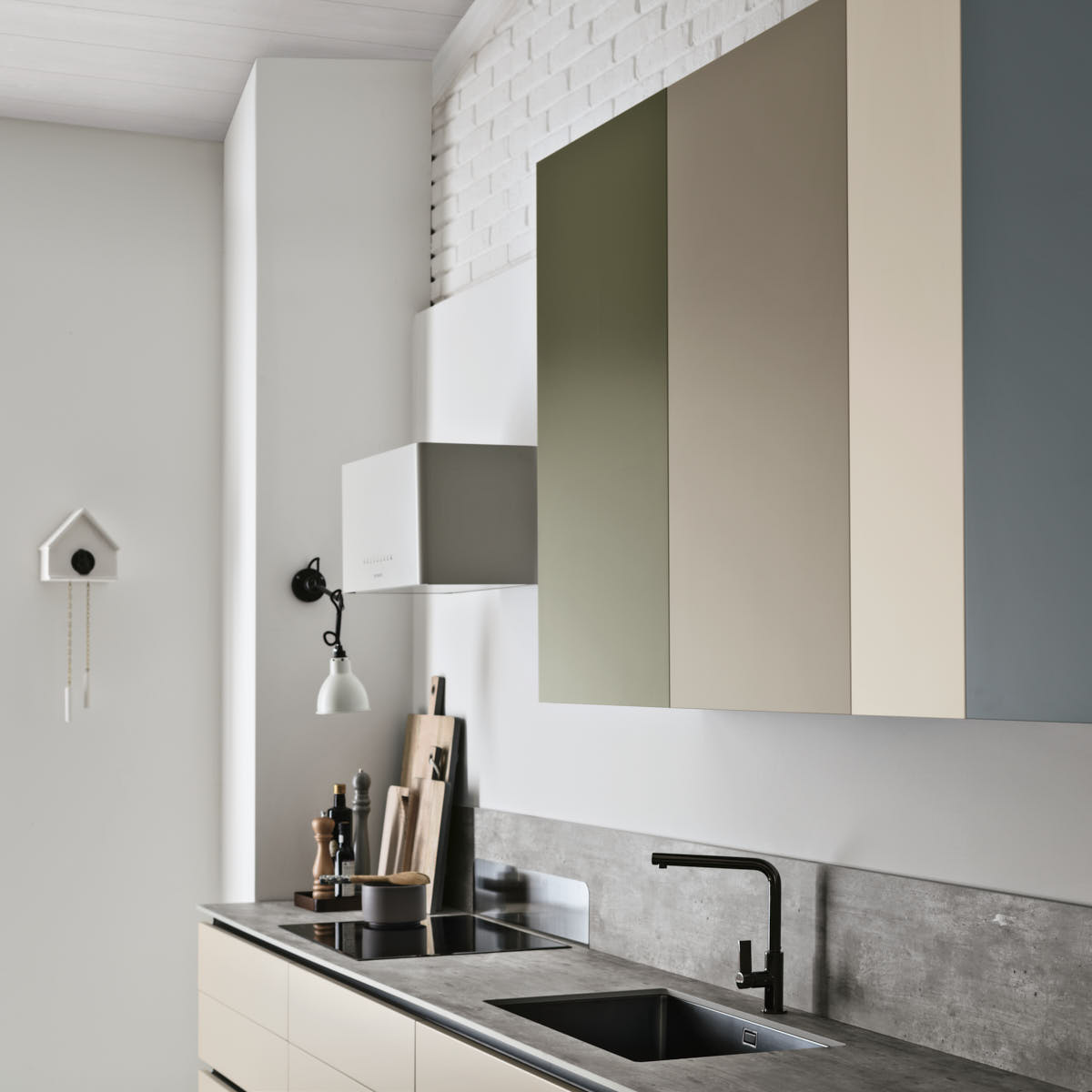 The result is a unique decorative effect that comes from the alternation of different colours in the various elements. Color Trend kitchens communicate in the language of colour.
Your kitchen can express itself either through effects created by a careful use of different colours, or using the clean, sober effect of monochrome. An important feature of this model is that it can be mixed with all others to create unique, personal combinations. This makes Color Trend a truly versatile kitchen and the maximum expression of Stosa design flexibility.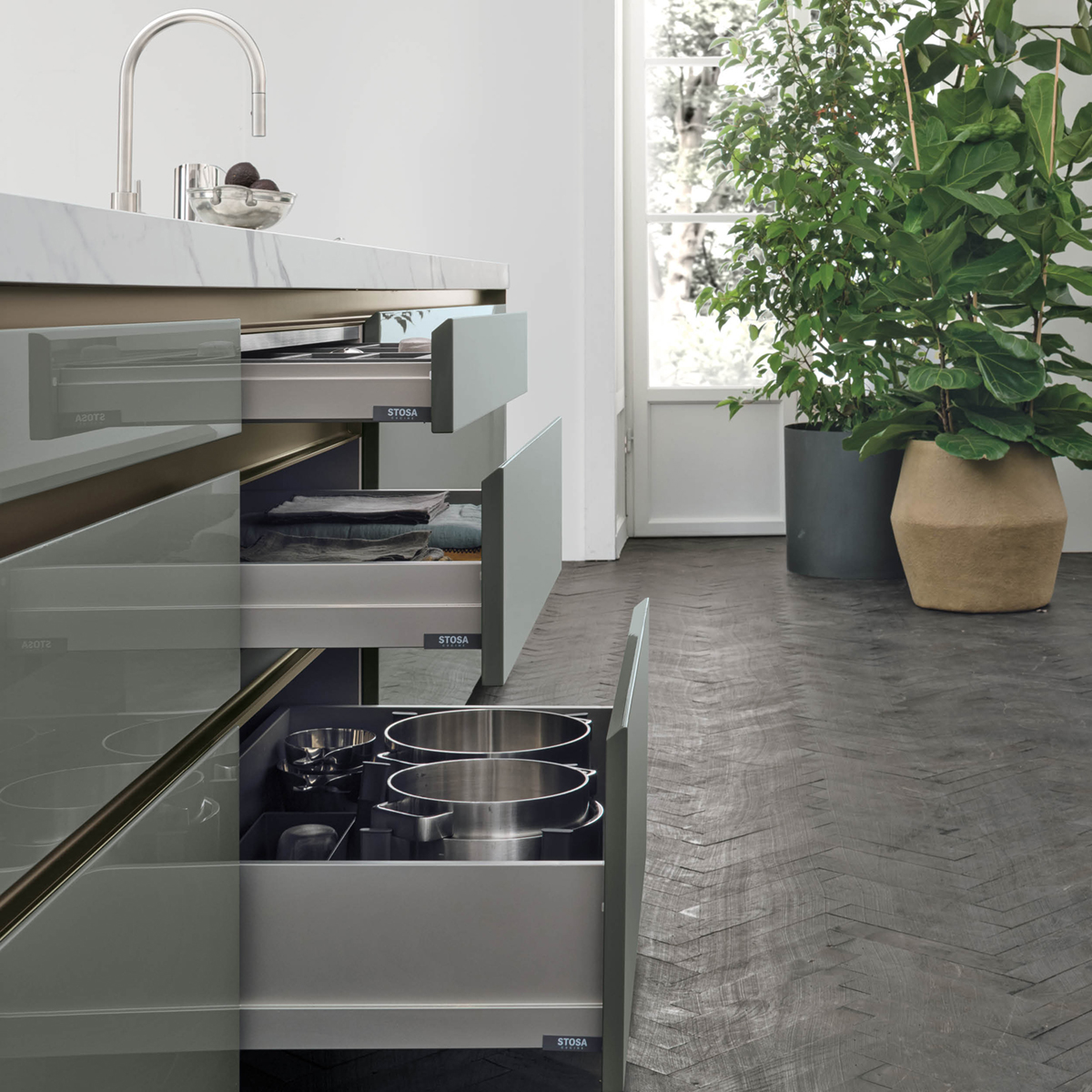 Three-groove module with 40° door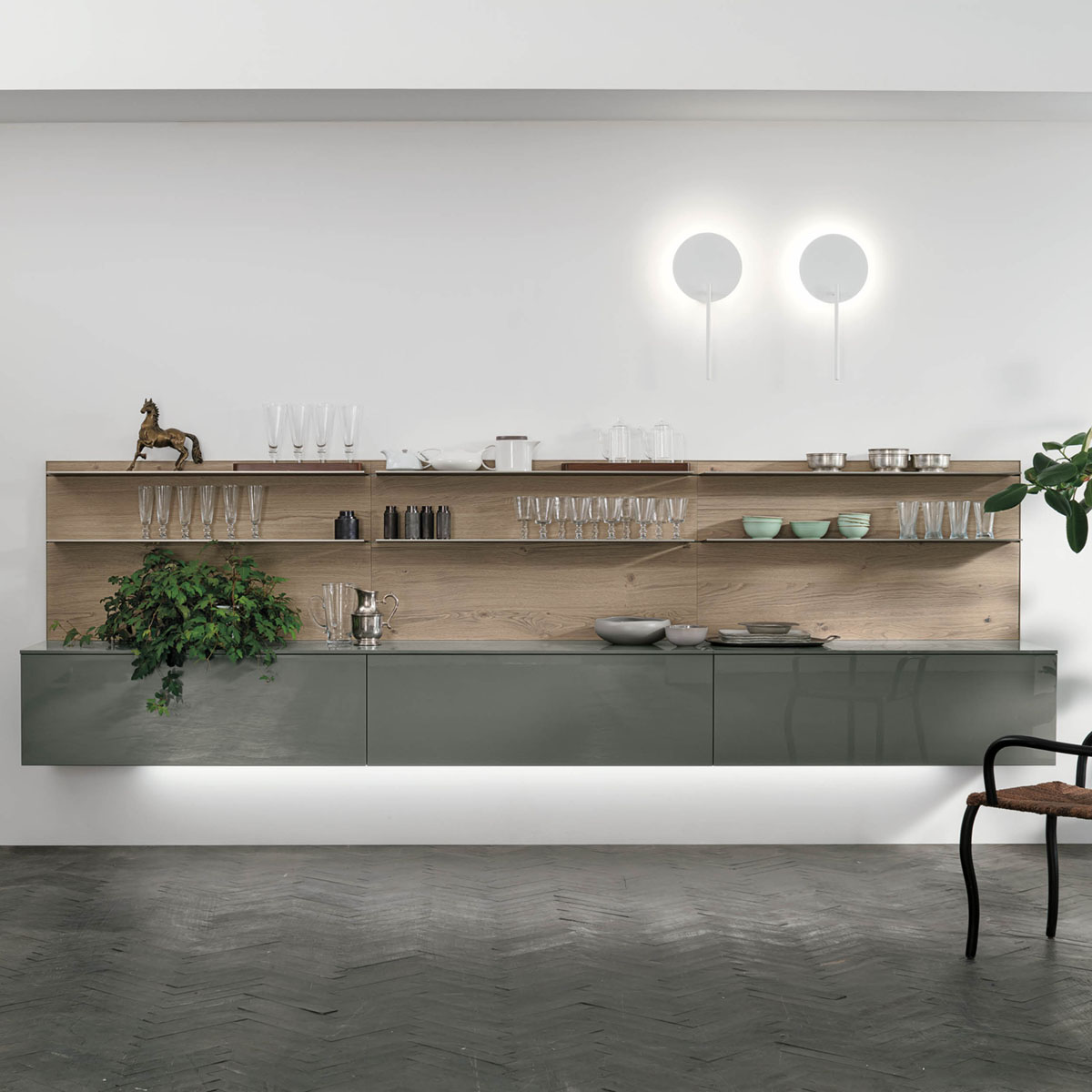 New boiserie in Timo and Rovere Sahara gloss lacquer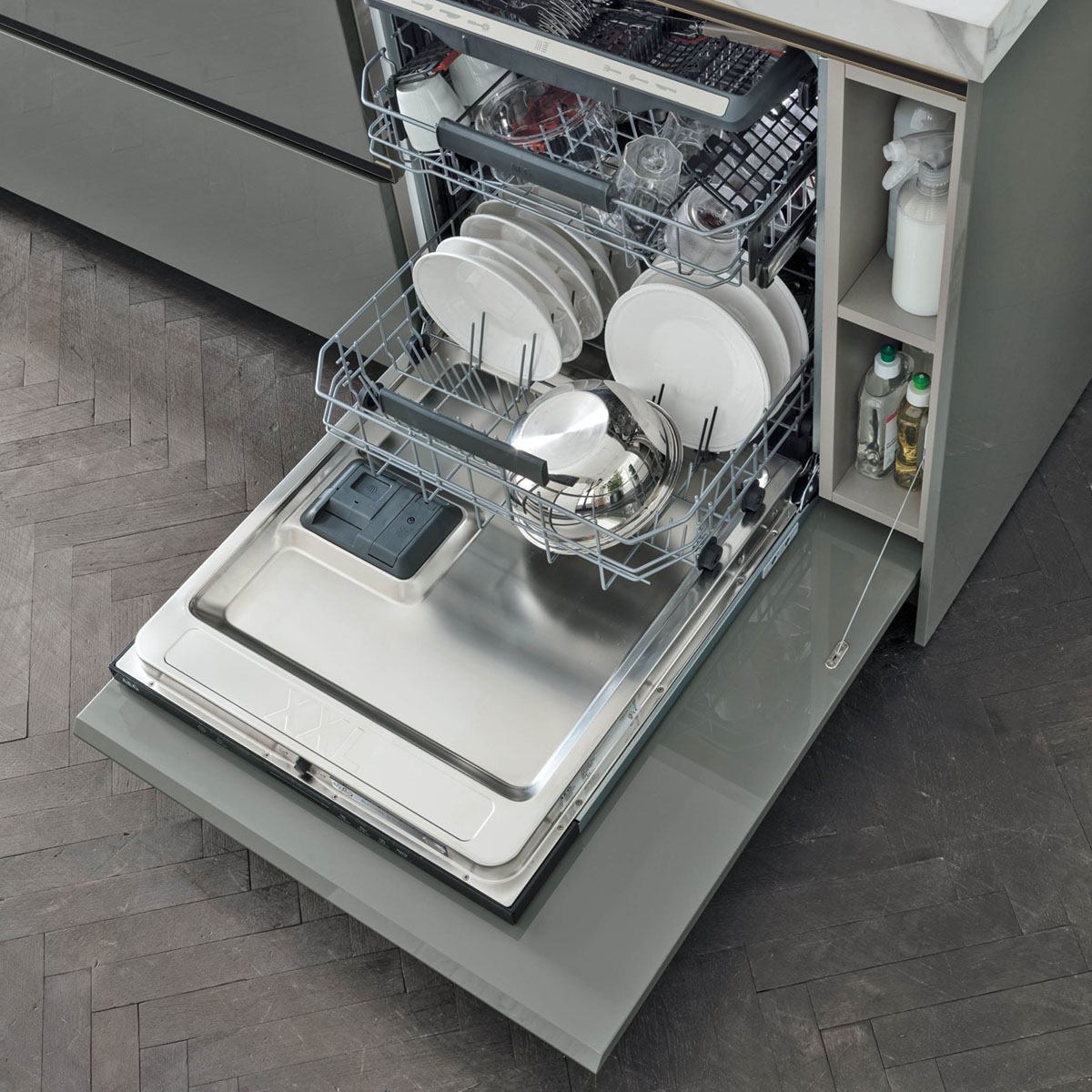 75 cm dishwasher module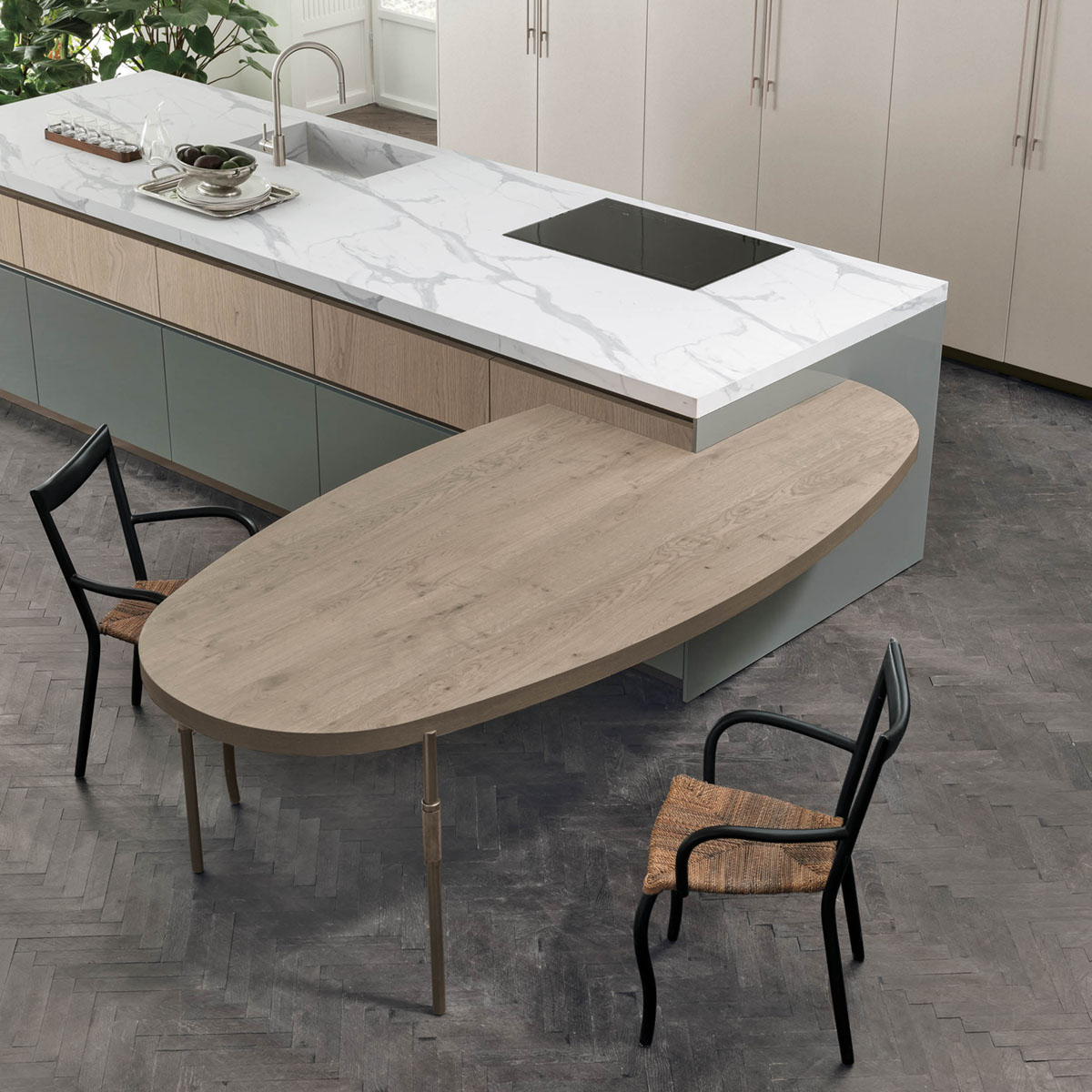 Oval island top in Rovere Sahara with Tennis leg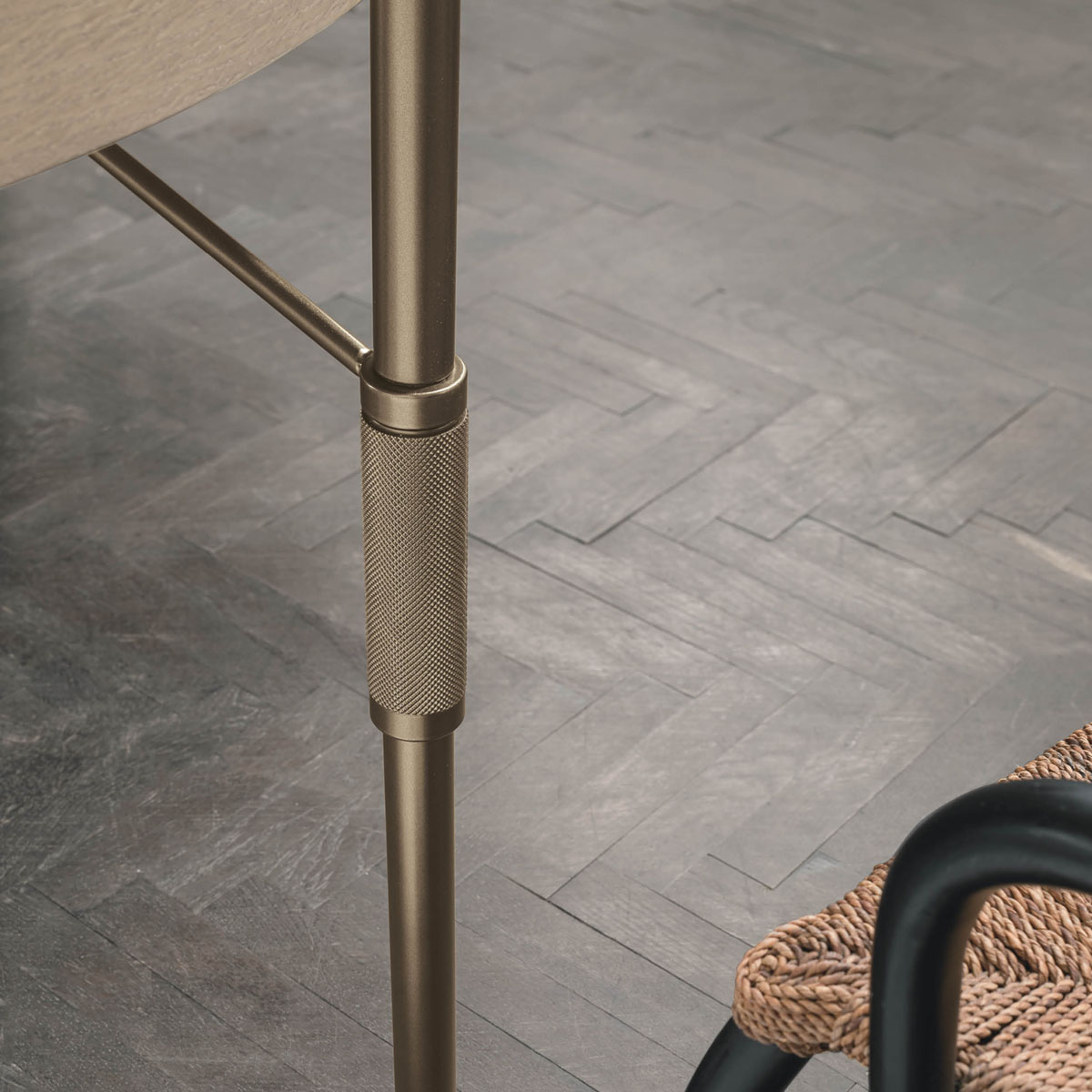 Tennis table leg in Bronzo finish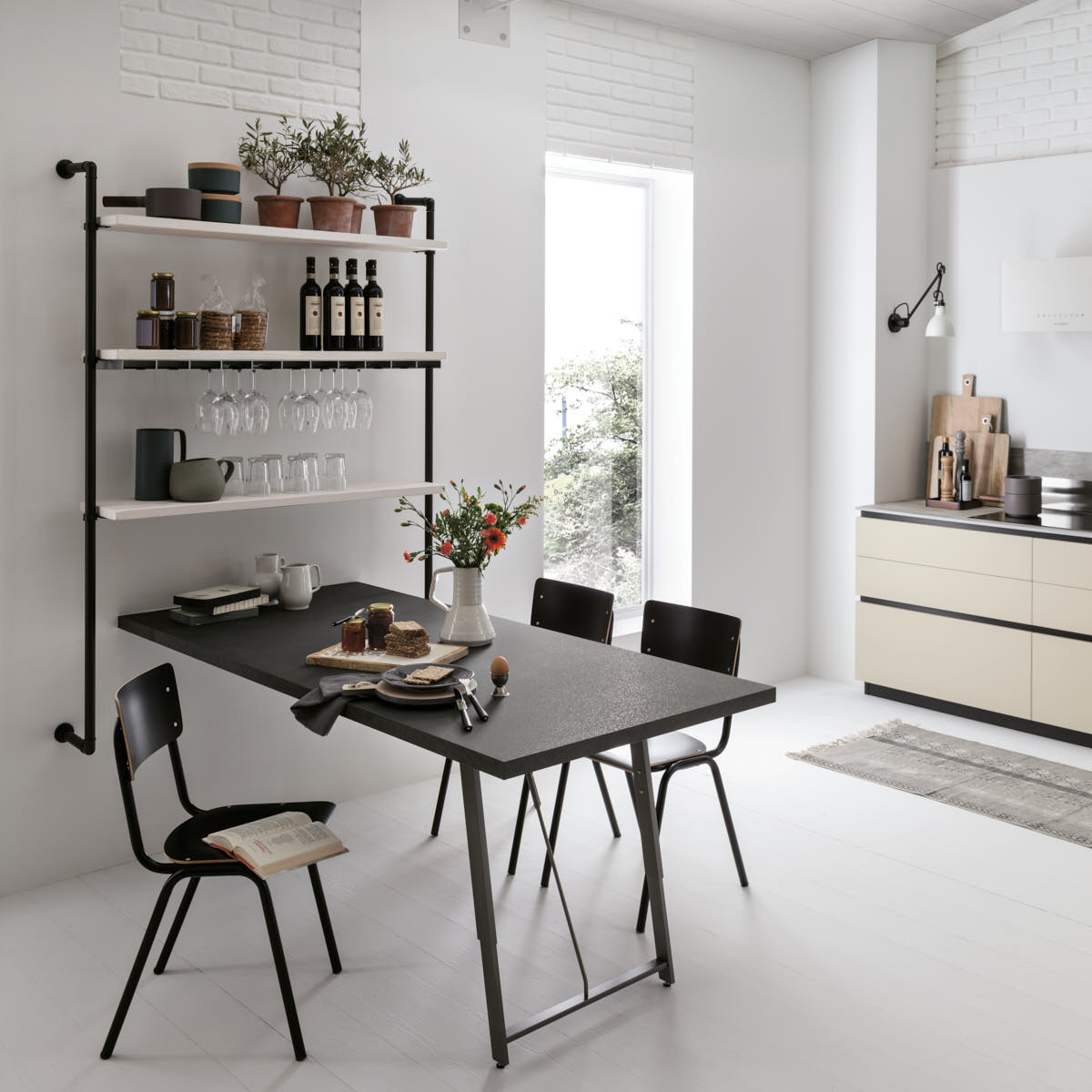 Wood Style Pipe Boiserie and Snack Top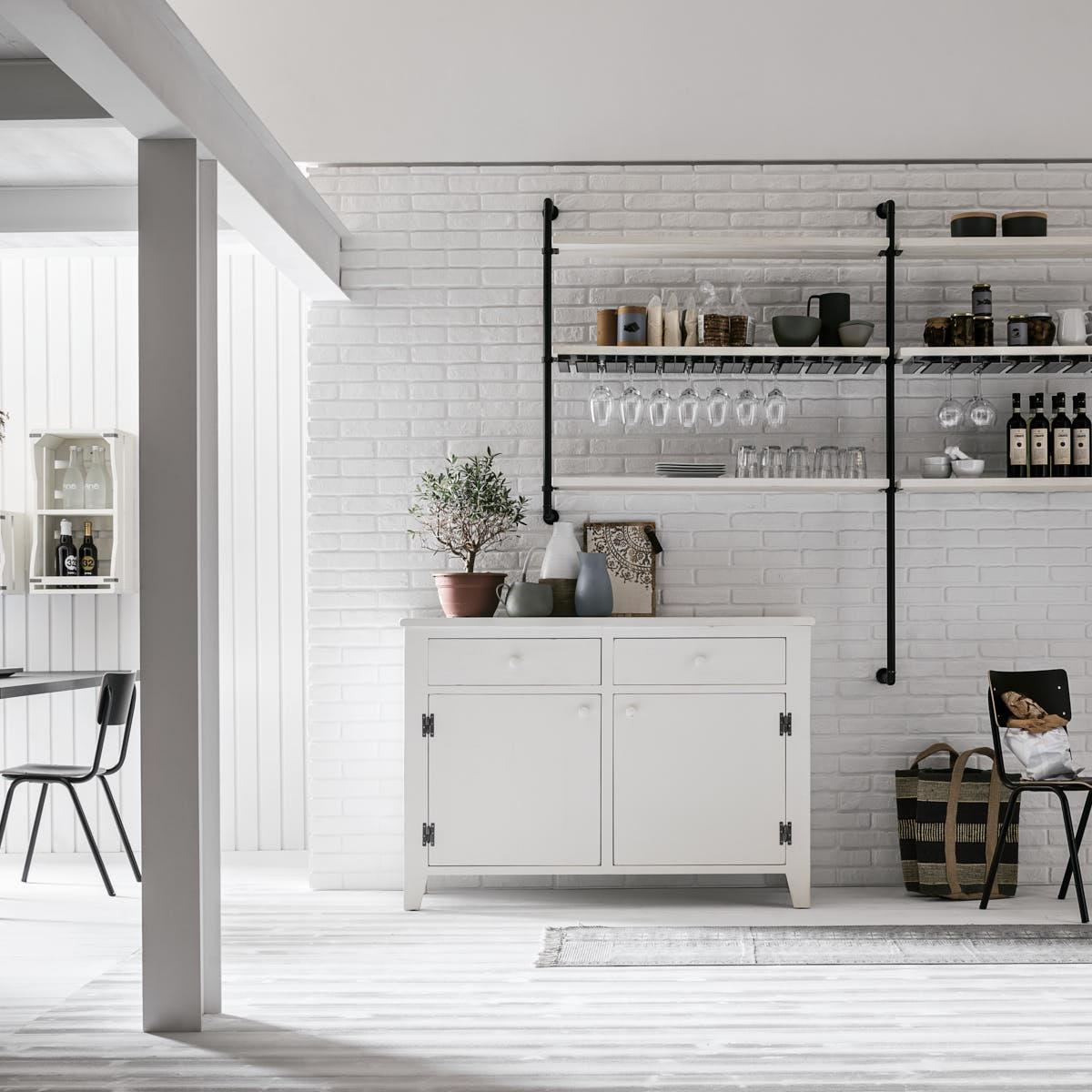 Wood Style Pipe Boiserie and Sideboard in Bianco Latte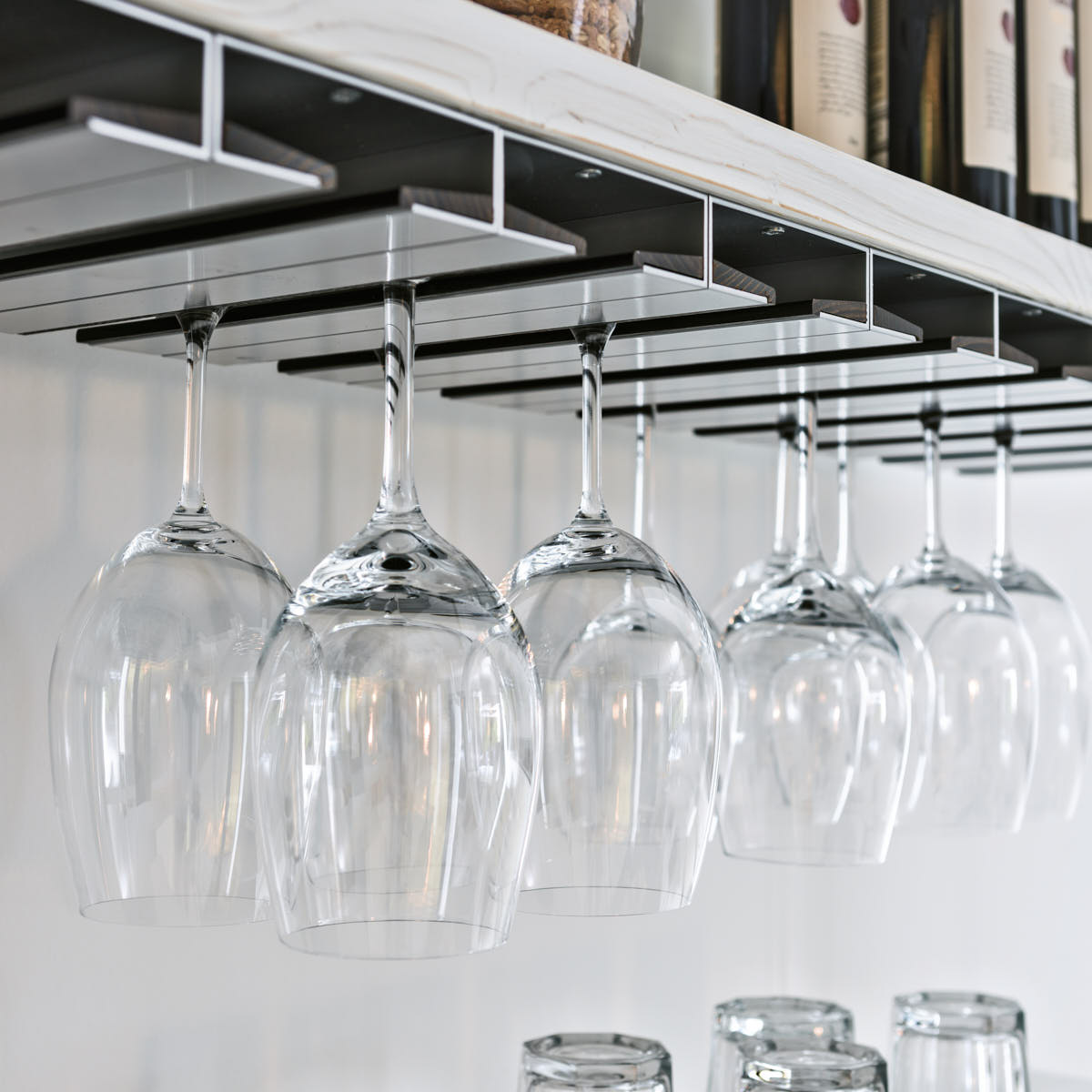 Pipe Boiserie with wine glass holder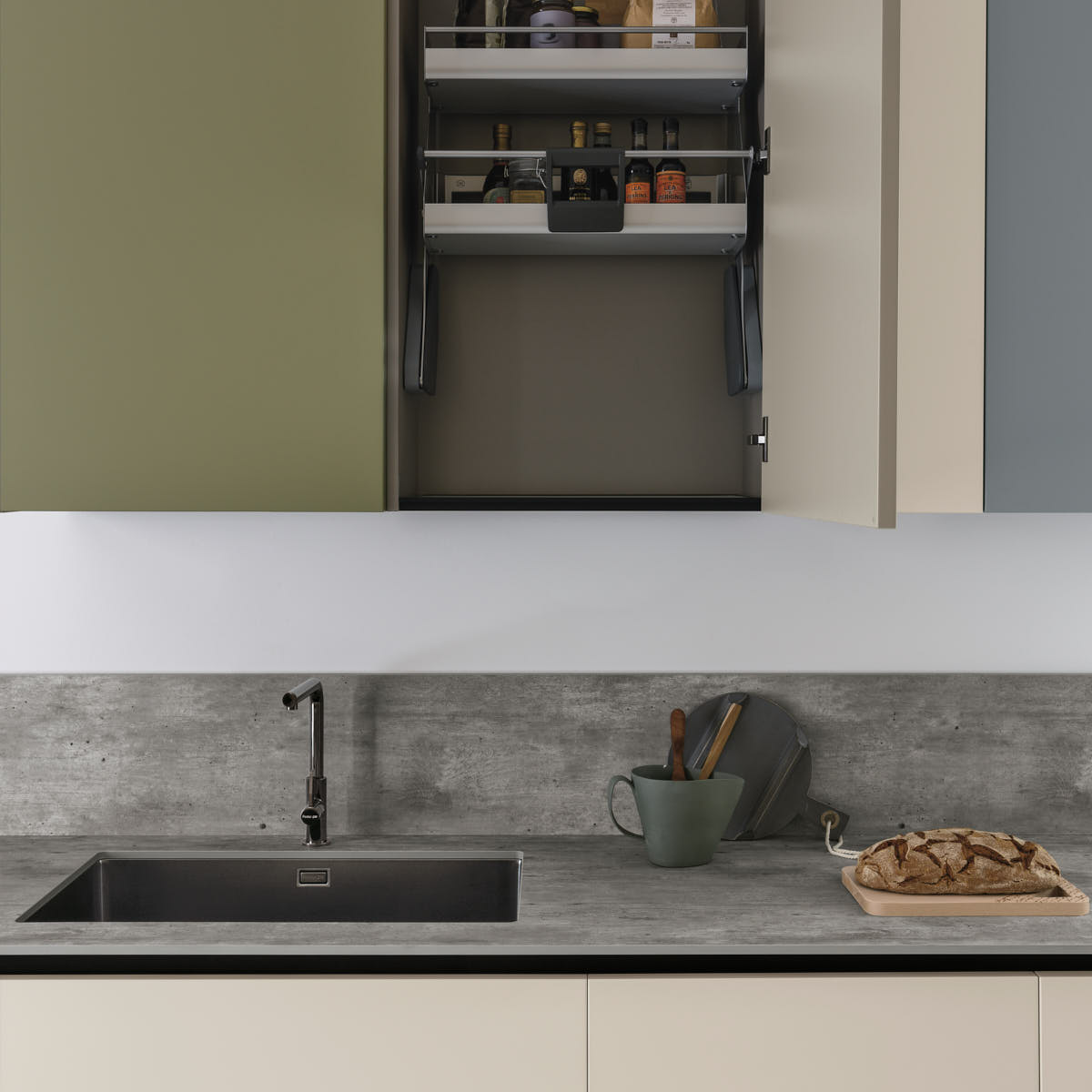 Lifting-Lowering mechanism for wall units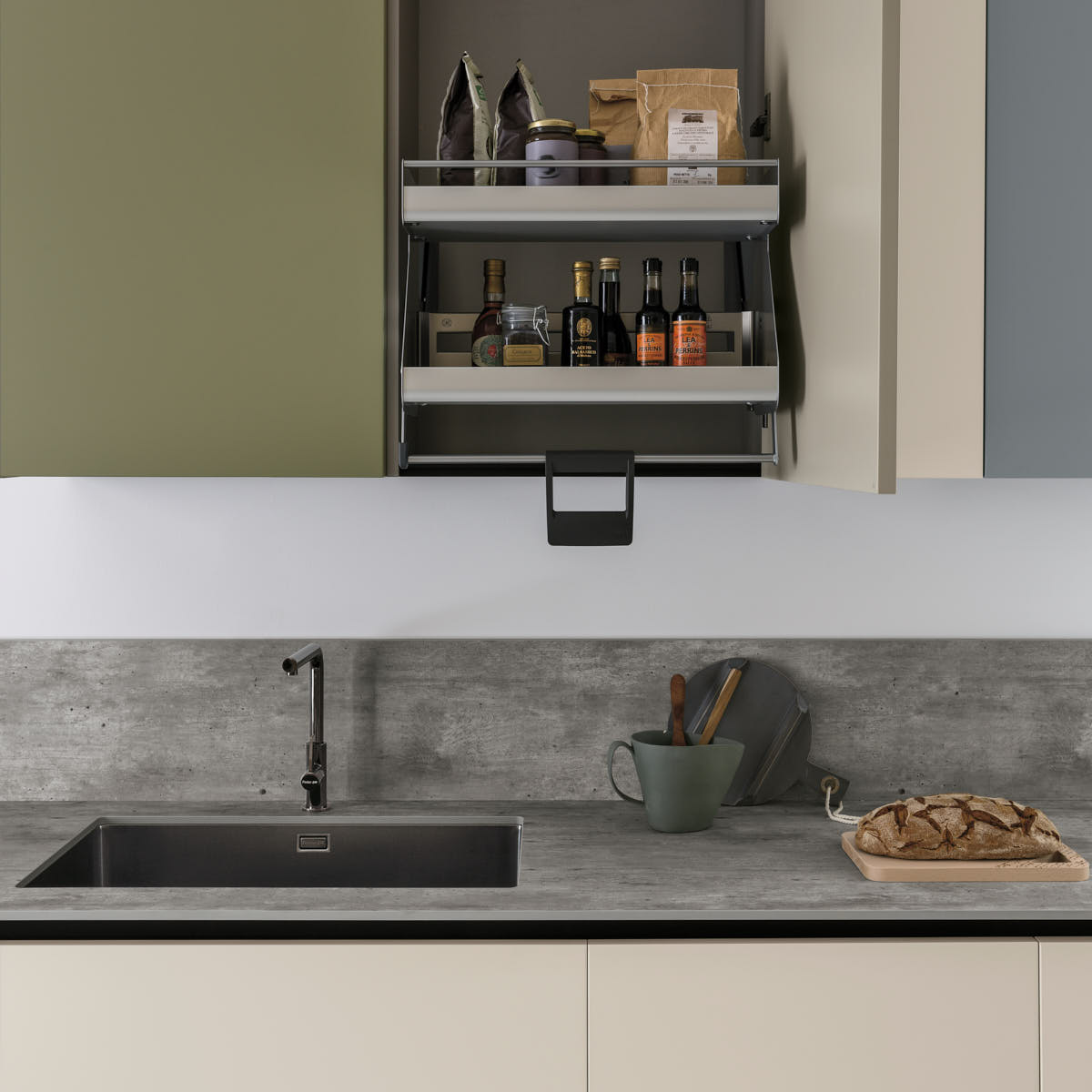 Lifting-Lowering mechanism for wall units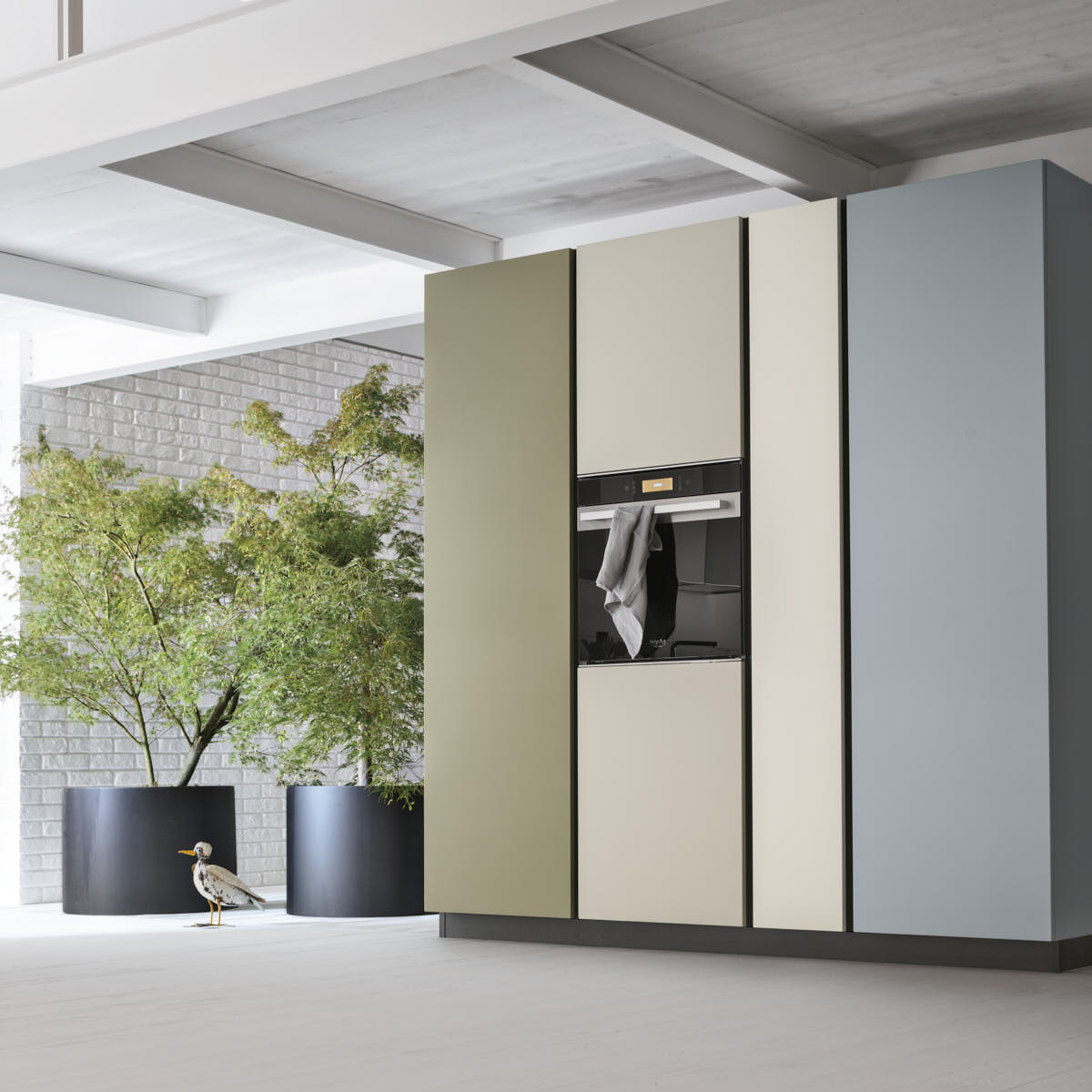 Tall units in Oliva, Pomice, Burro and Carta Zucchero
Colors and finishes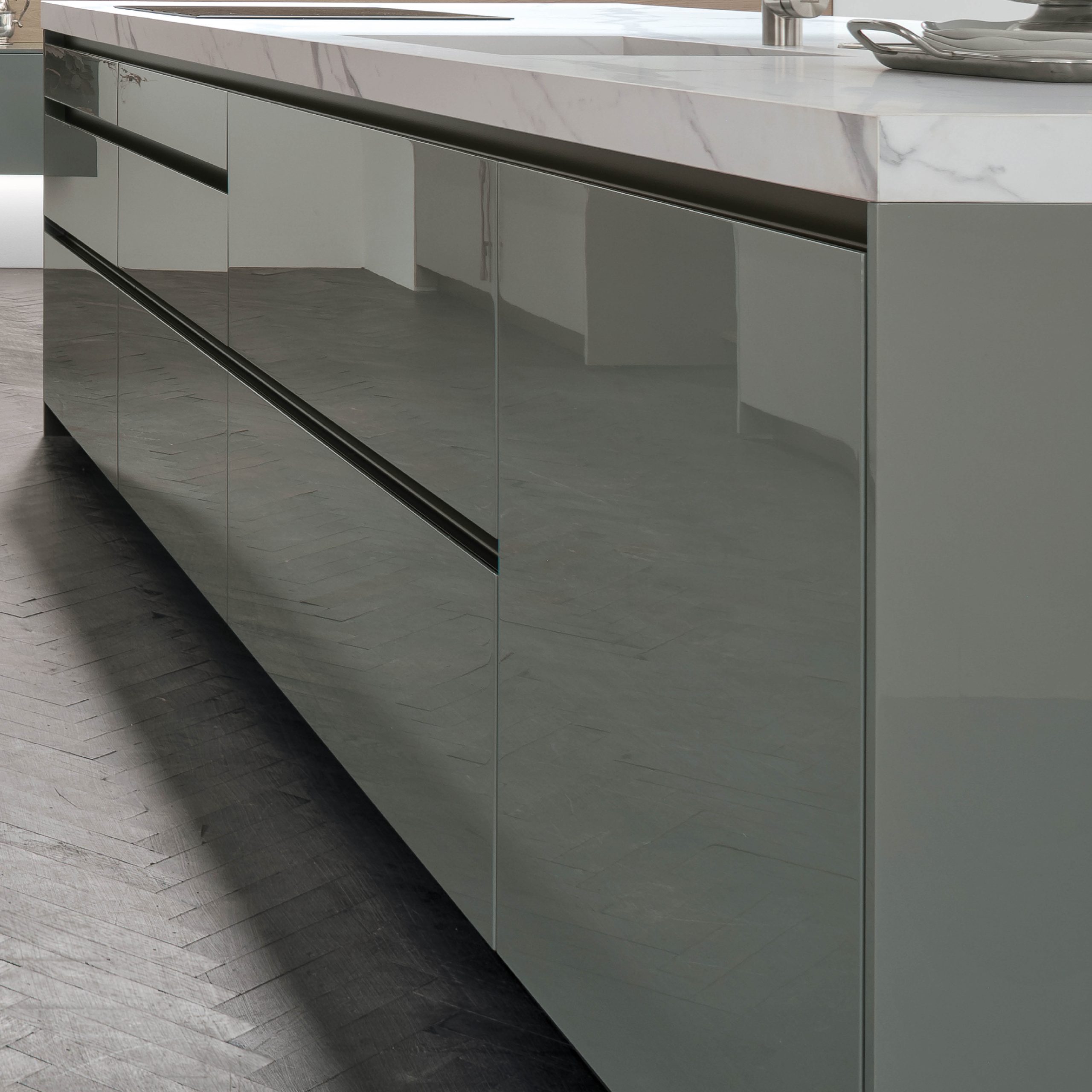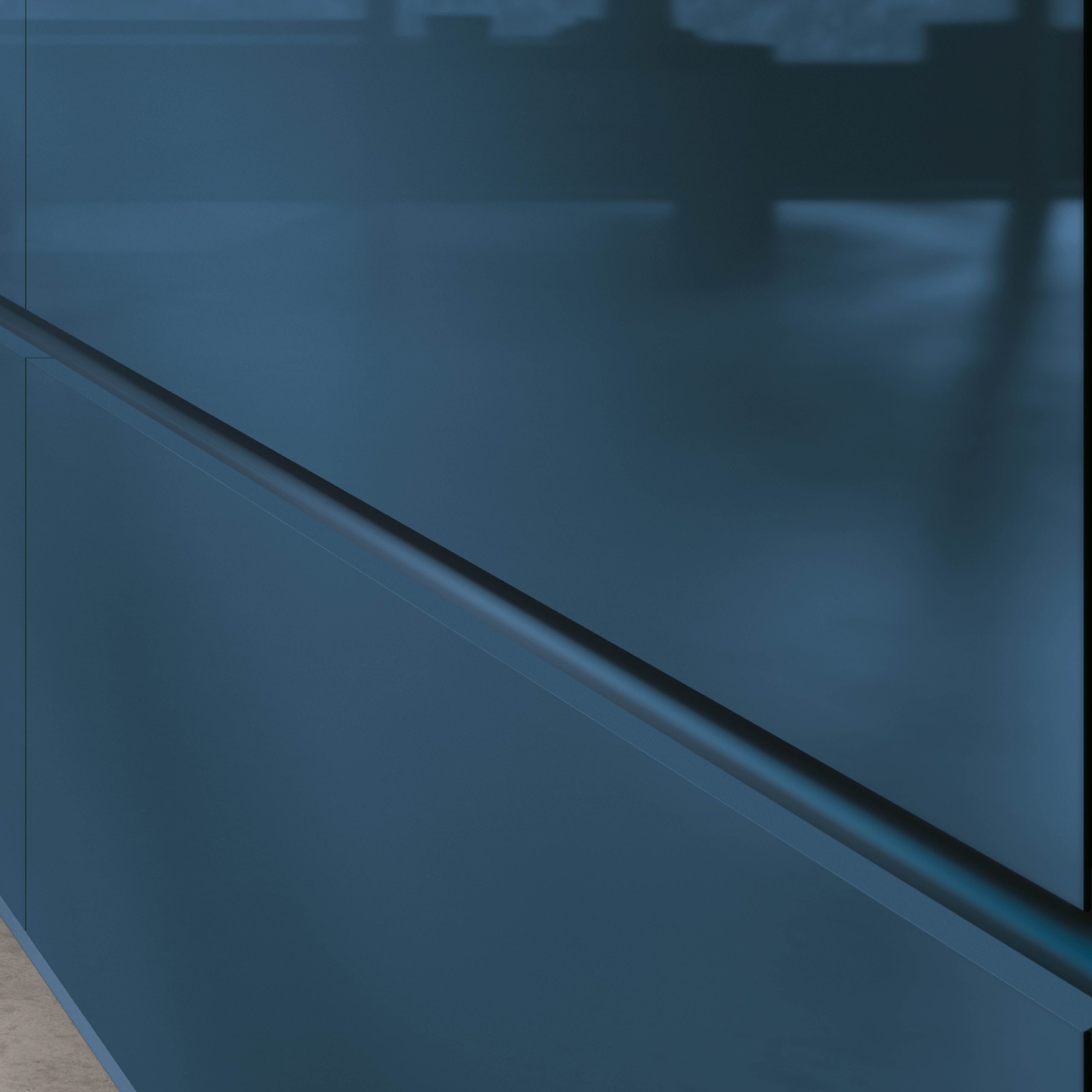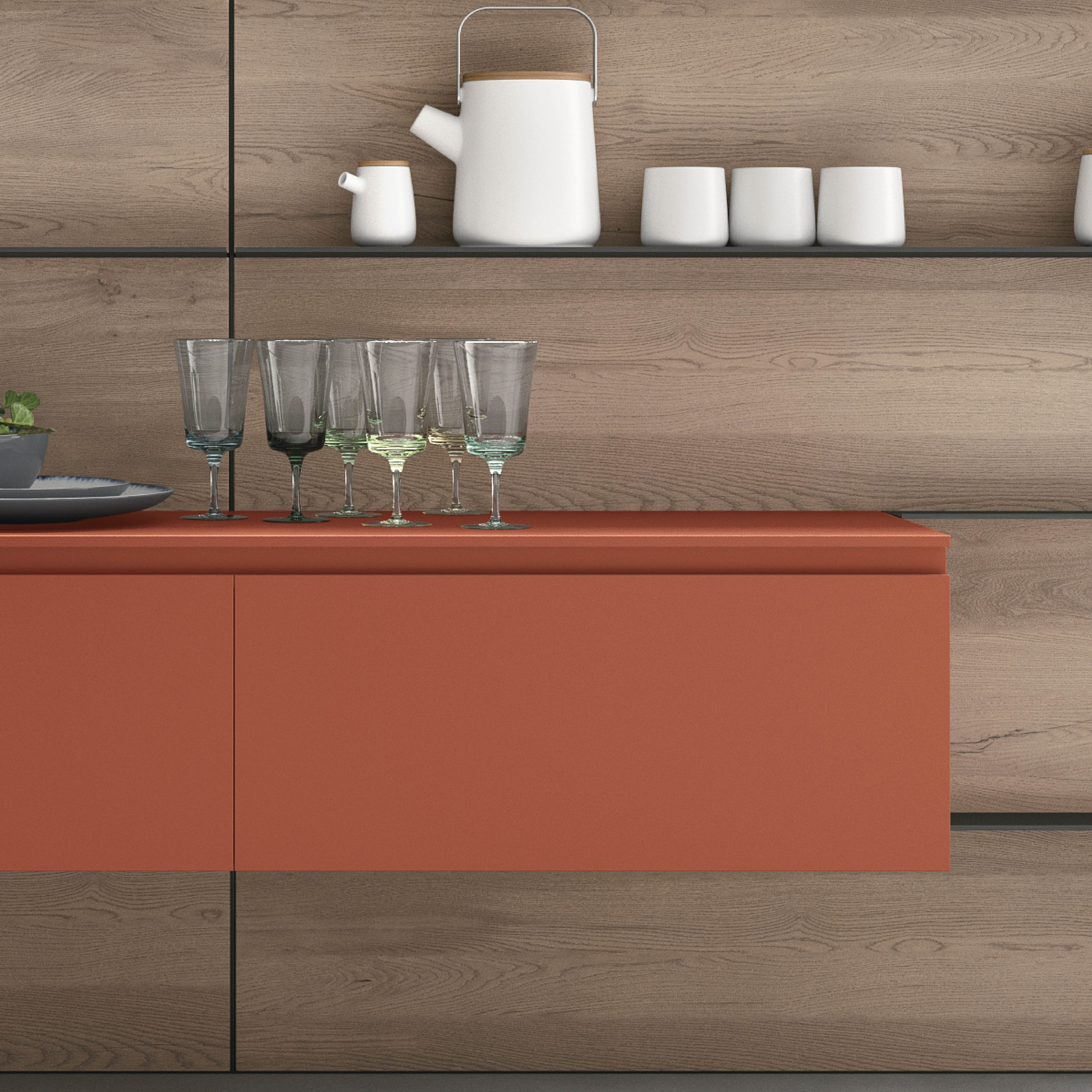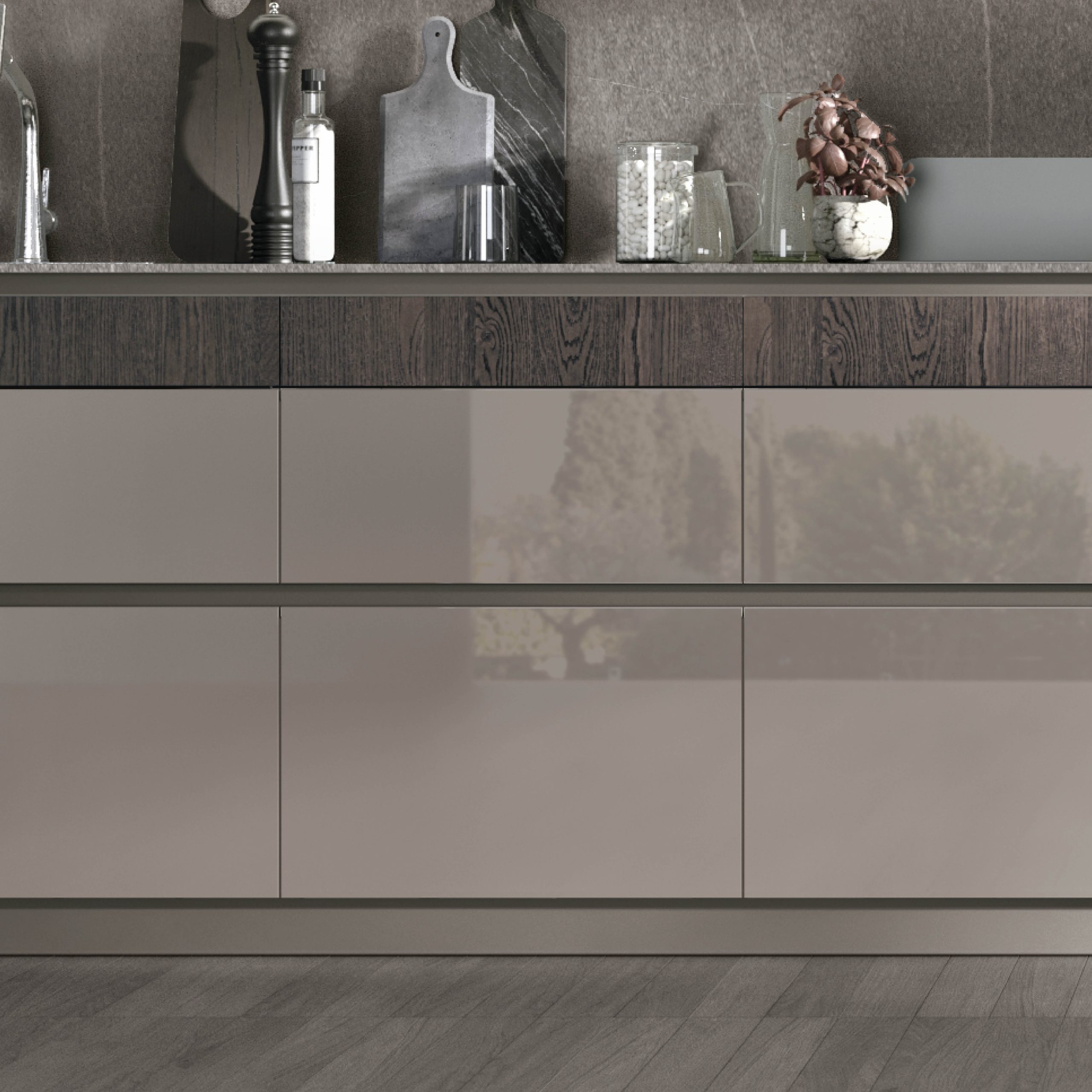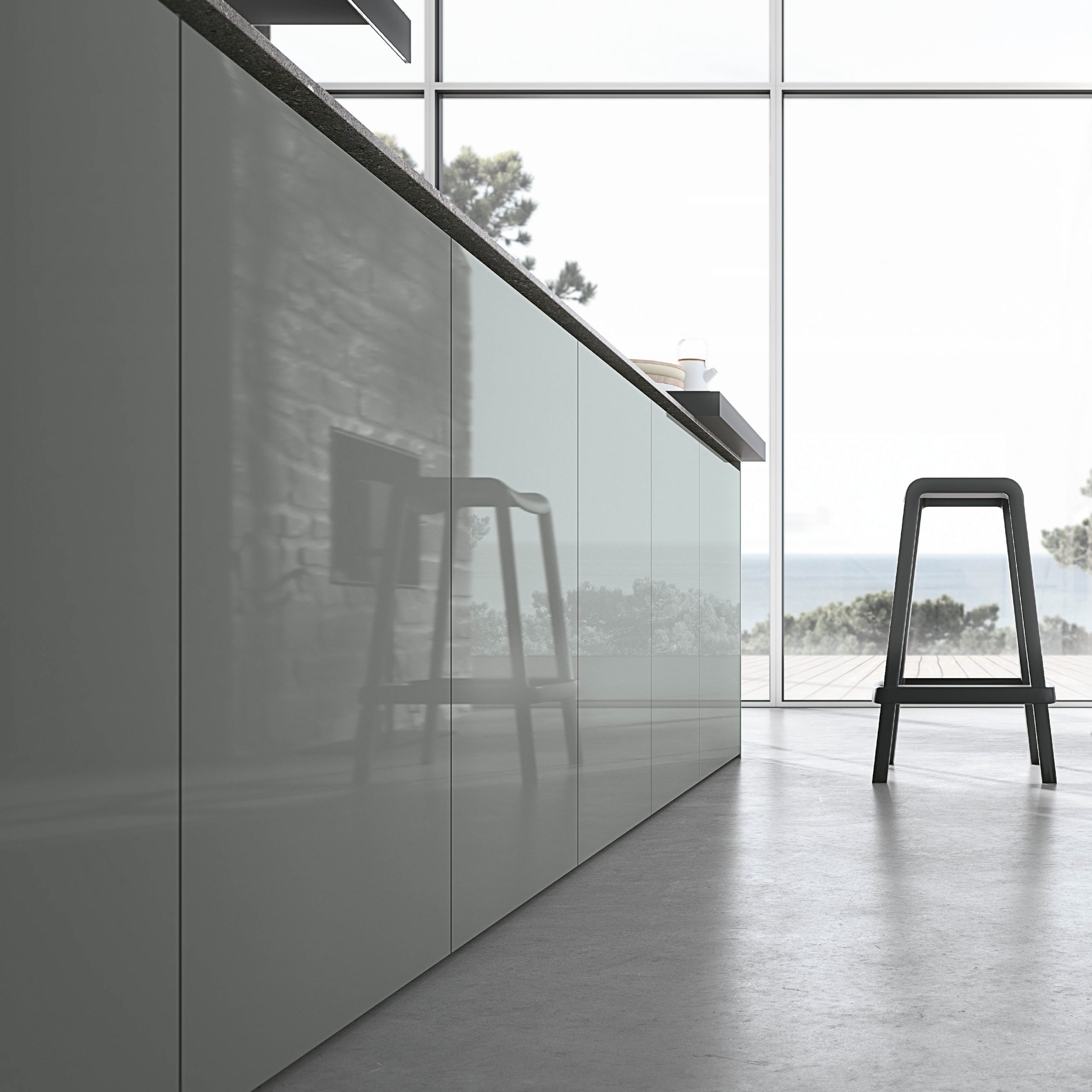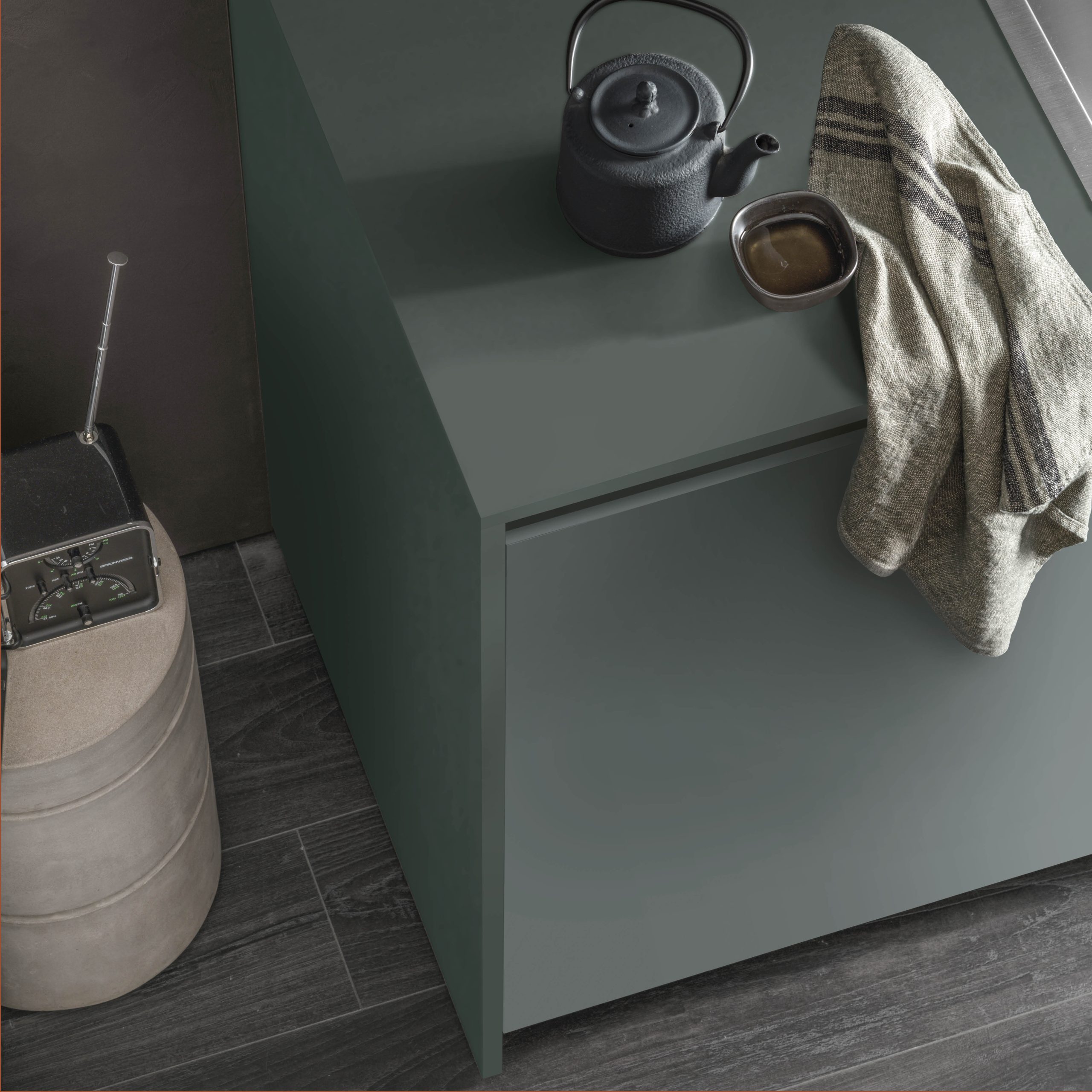 Discover all colour and finishes
Opening system
Discover all the opening system
Certified quality

CERTIFICATION TO ISO 9001: 2015
Stosa is committed to research and innovation in products and processes.

CERTIFICATION OF 100% ITALIAN PRODUCTION
Design, development and production are all 100% Italian.

FURNITURE OF CERTIFIED ITALIAN ORIGIN
Certified furniture is designed, produced and packaged in Italy according to the strictest standards of safety, strength and durability.

FSC® - Forest for all forever
Responsible management brand. Within the Stosa product proposal is possible to request the FSC® Certified products