Stosa Beverly kitchens.
The kitchen that combines memory and modernity.
Beverly is able to give modern, minimalist elements a more classic feel. Beverly's design creates a feeling of warm artisan craftsmanship, perfectly re-interpreted and modernised to meet the needs of those seeking a homely but functional kitchen.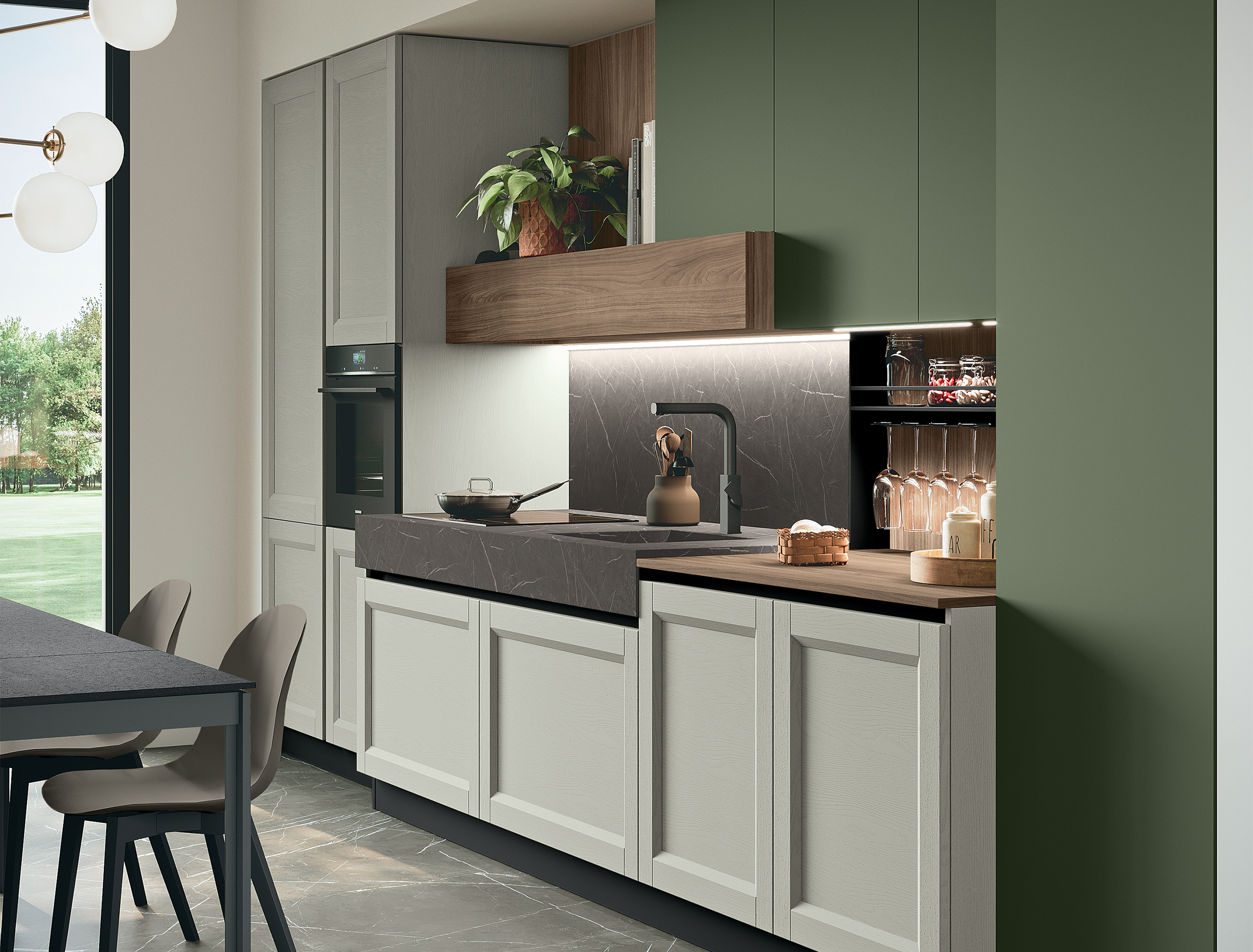 The contrast between quality finishes and clean-cut volumes makes Beverly eclectic and versatile, capable of satisfying a wide range of preferences and tastes.
This is because Beverly has three styles, Modern, International and Classic, which inspire three different ways of living a kitchen, with a variety of details, high quality finishes and exclusive colours.
Colours and finishes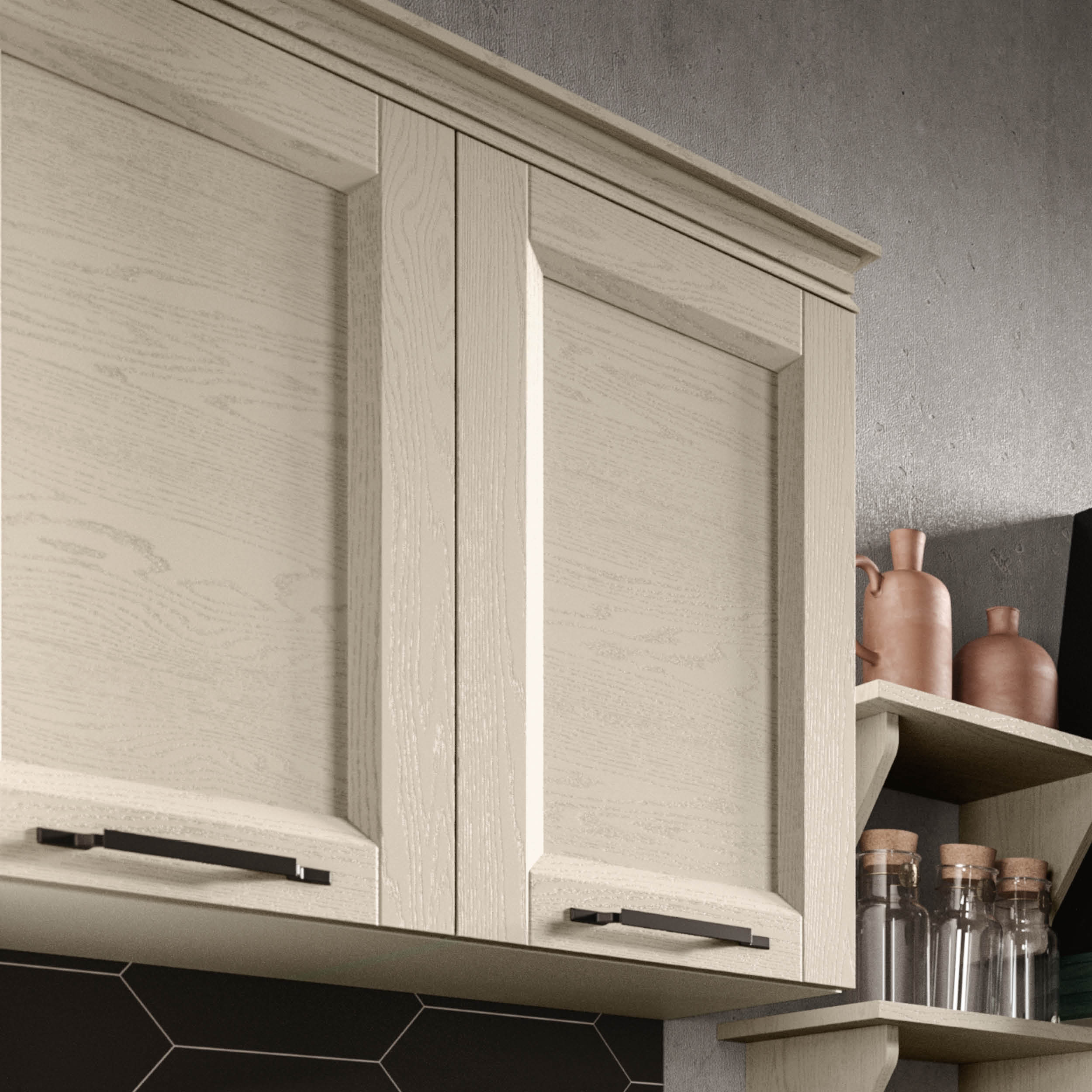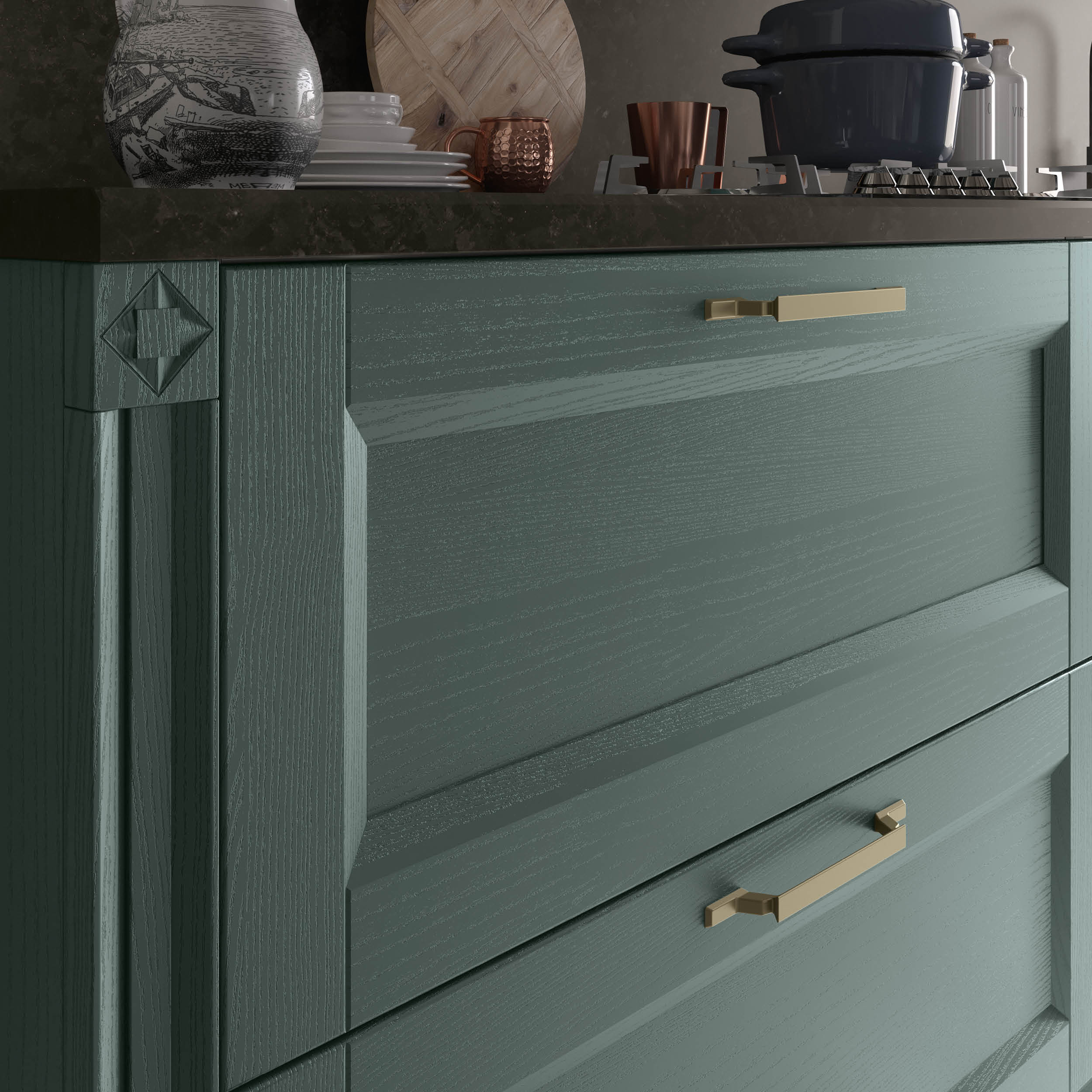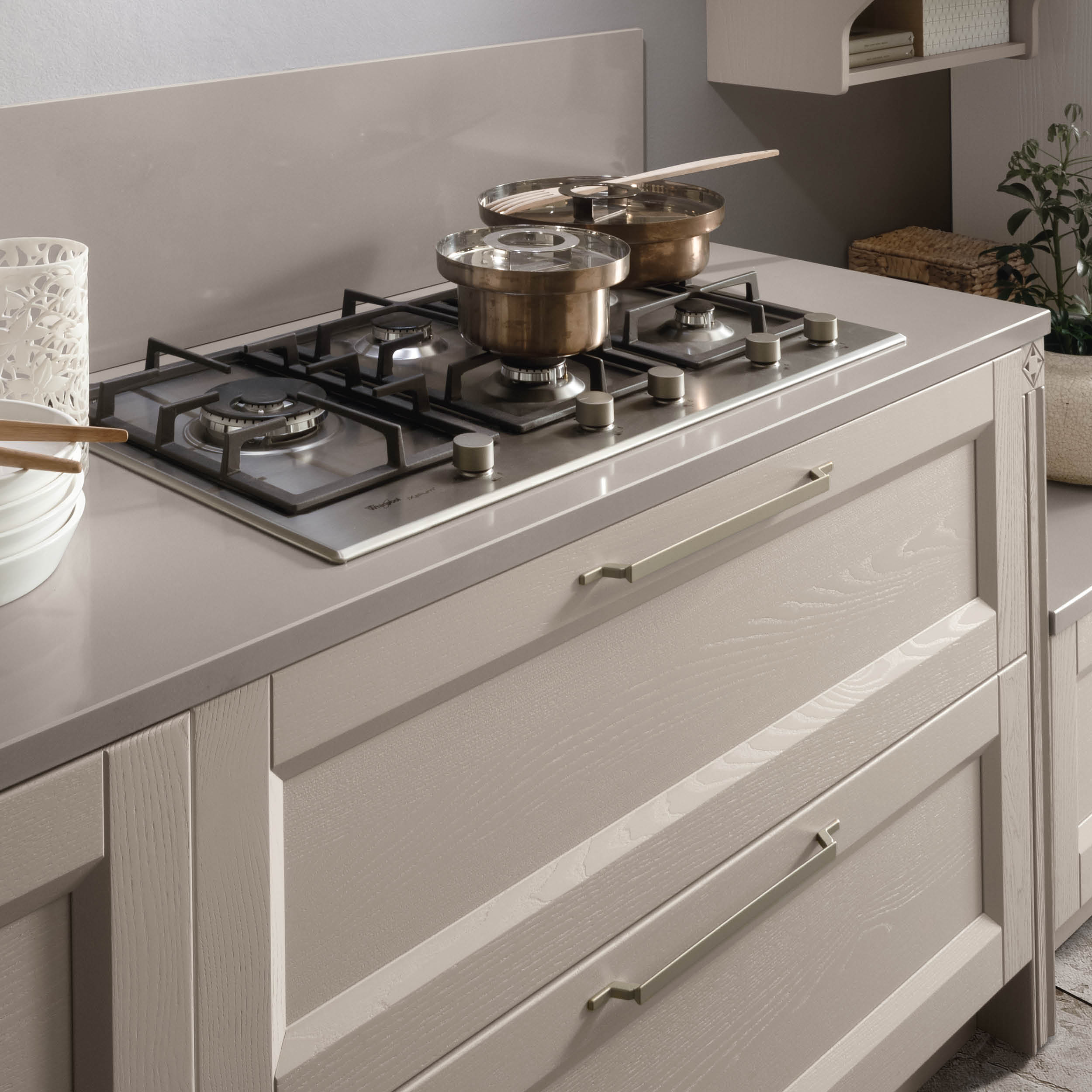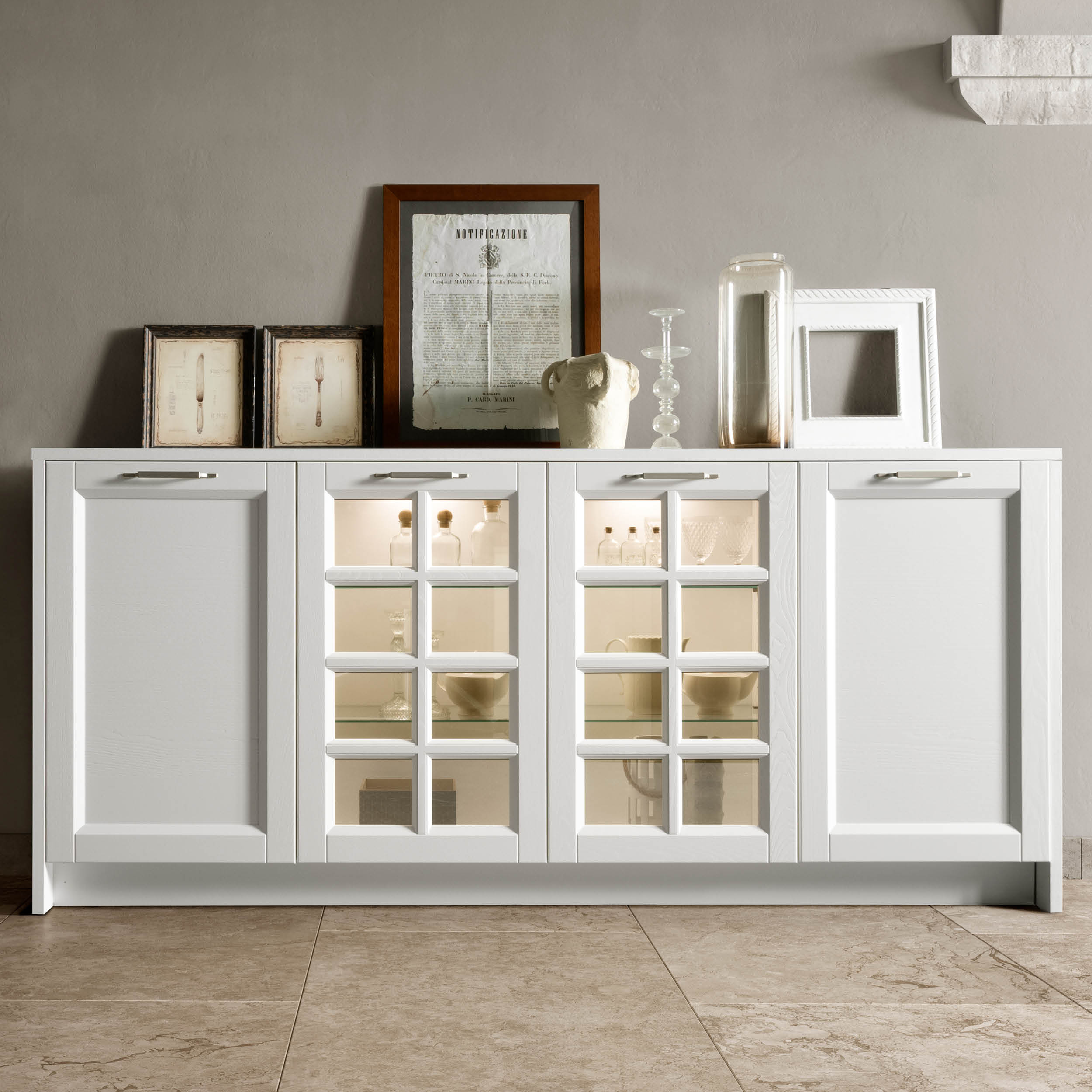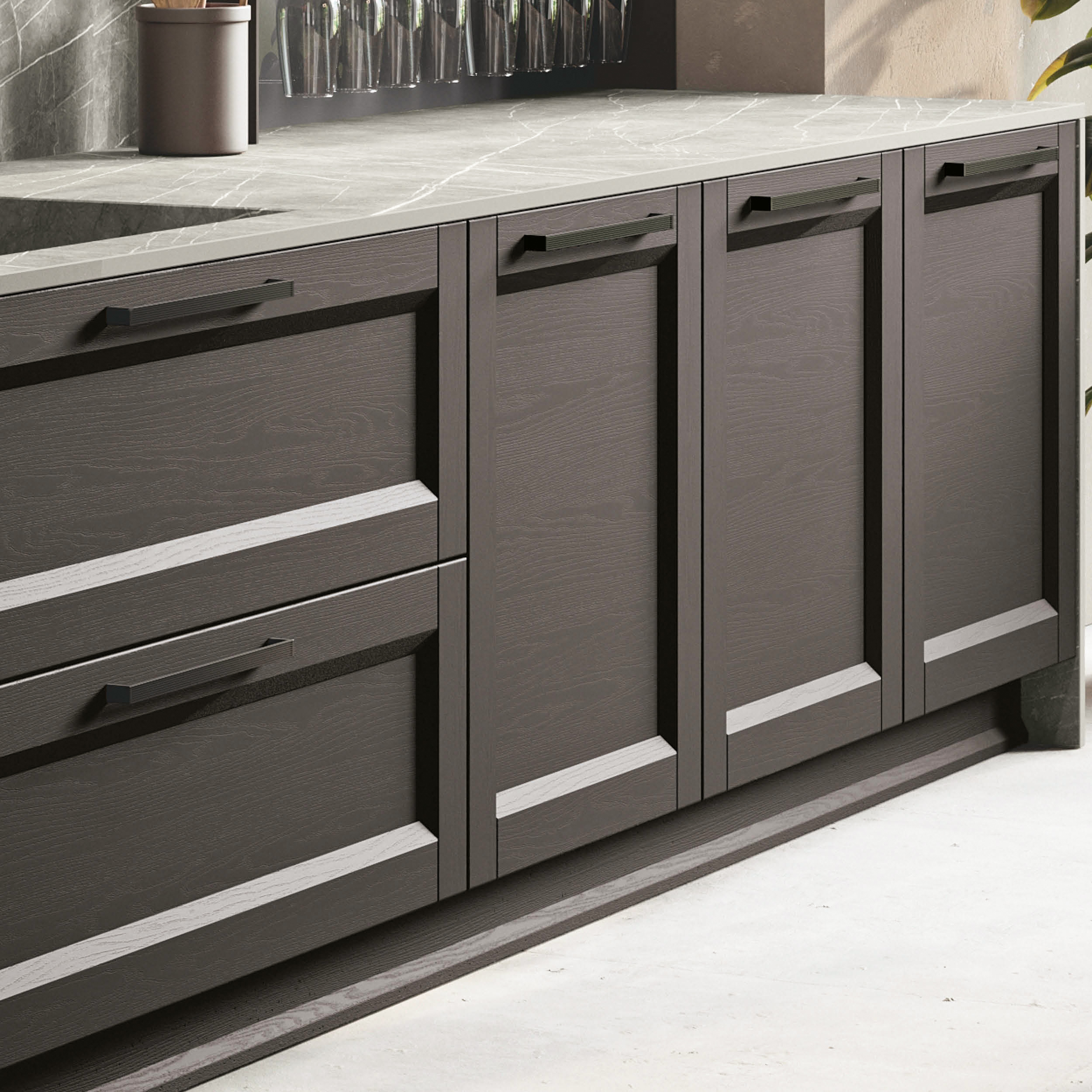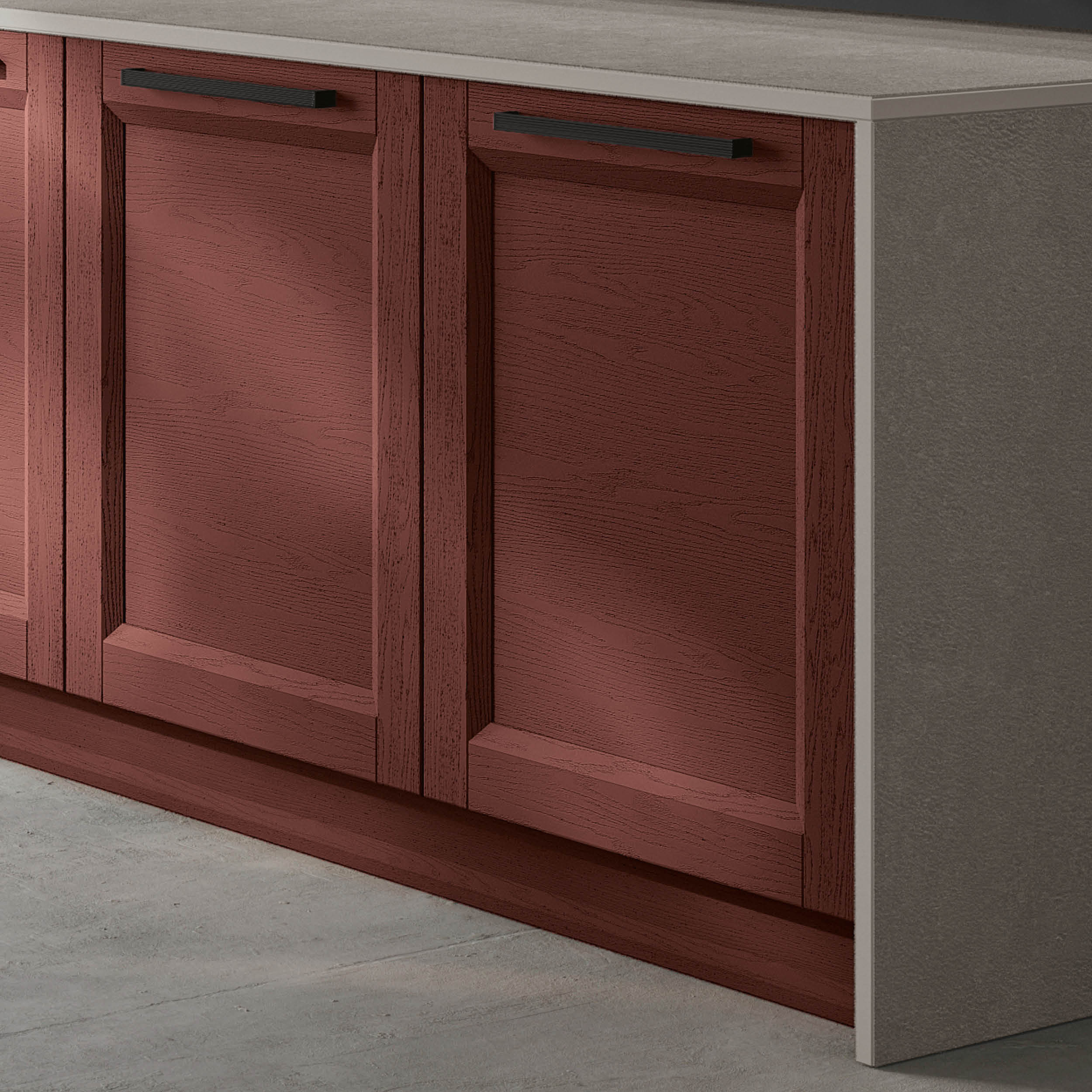 Discover all colours and finishes
Opening systems
Discover all opening systems
Certified quality

CERTIFICATION TO ISO 9001: 2015
Stosa is committed to research and innovation in products and processes.

CERTIFICATION OF 100% ITALIAN PRODUCTION
Design, development and production are all 100% Italian.

FURNITURE OF CERTIFIED ITALIAN ORIGIN
Certified furniture is designed, produced and packaged in Italy according to the strictest standards of safety, strength and durability.

FSC® - Forest for all forever
Responsible management brand. Within the Stosa product proposal is possible to request the FSC® Certified products